As a travel nurse recruiter, it's essential that you have a comprehensive understanding of the unique requirements for travel nursing. With so many requirements to become a nurse, the job search may be difficult. That's why it is important for you to know what kind of documentation and qualifications candidates should possess.
Having an understanding of the knowledge, skills, nurse licensure, and certifications that set travel nurses apart can be crucial in acquiring talent that is in high demand.
In this blog, we will take a look at the necessary qualifications and documentation to help you narrow down the right candidate in the job market.
Once you have found the right person for the assignment, this blog will offer some tips on how to keep your travel nurses organized when starting the job.
What to Look for When Considering a Travel Nursing Candidate
Staffing agencies entrust recruiters with finding the perfect candidate for their travel nursing assignment. It is your job to make sure that the applicants provide the necessary documentation and possess the proper qualifications to carry out the job.
Here is what you, as a recruiter, should be on the lookout for:
Nursing Degree or Diploma
To become a travel nurse, one must first receive an education. This begins with a minimum requirement of a high school diploma or an associate degree in nursing (ADN); however, many organizations prefer candidates with a Bachelor of Science in Nursing (BSN).
ADN and BSN programs will provide potential travel nurses with the foundational knowledge and technical skills necessary to provide patient care. Those with an ADN undergo a two-year program primarily focused on clinical nursing skills. A BSN is a four-year degree that provides a more comprehensive overview of nursing theory and practice.
It's important for you to consider the skills obtained from an ADN or BSN program when sourcing potential candidates for travel nurse positions.
While both degrees qualify graduates for entry-level nursing positions, a BSN can open the door to more specialized roles, permanent positions, and higher pay packages. Furthermore, many healthcare institutions prefer or require their nurses to have a BSN due to its broader and deeper approach to healthcare.
Licensure
A valid nursing license is mandatory for all those interested in becoming a travel nurse. It is a critical requirement that verifies a nurse's skill set and ability to provide high-quality patient care.
Obtaining a license involves passing the National Council Licensure Examination for Registered Nurses (NCLEX-RN). The NCLEX exam ensures that a travel nurse possesses the necessary knowledge and competencies to perform safely and effectively in their travel nursing jobs.
It's important to note that an RN license must be maintained through continuous education and periodic renewals, as per the regulations of the respective nursing board.
An RN license is only valid for the state the examination was completed. So, some travel nursing assignments may require Compact Nurse Licensure.
The nurse licensure compact grants travel nurses the ability to practice in multiple states without obtaining separate licenses, which can be a significant advantage in a travel nursing career.
Certifications
Certifications play a crucial role in the recruitment of travel nurses. A registered nurse is required to be certified in basic life support and advanced cardiovascular life support.
However, a travel nurse can obtain additional qualifications that can provide a competitive edge when being considered for specialized assignments.
Common certifications for travel nurses include Critical-Care Registered Nurse (CCRN) for those handling critically ill or injured patients, Certified Pediatric Nurse (CPN) for travel nurses specializing in caring for children, and a Certified Emergency Nurse (CEN) for a traveling nurse providing emergency care.
More specialized certifications include a Certified Neonatal Intensive Care Nurse (C-NICN) for those interested in working with newborns and a Certified Perioperative Nurse (CNOR) for nurses working with a multidisciplinary team in the operating room.
Many traveling nurses may want to be certified in Cardiopulmonary Resuscitation (CPR) or Neonatal Resuscitation Program (NRP) to revive patients experiencing cardiac arrest.
CCRN Certification
A travel nurse with this certification plays a pivotal role in providing high-quality care to those in critical condition. CCRN-certified nurses have experience working in highly specialized units within hospitals, such as the Intensive Care Unit (ICU), the Critical Care Unit (CCU), and the Emergency Room (ER).
Their scope of work involves a wide range of responsibilities, including monitoring vital signs, administering medications, operating life-supporting machines, and collaborating with other healthcare professionals to develop and implement care plans.
Additionally, they communicate with patients and their families, offering necessary emotional support and ensuring they understand the complexities of the patient's health condition.
CPN Certification
To work with children, a travel nurse should have a pediatric nursing certification. This signifies that they have experience conducting routine check-ups, administering vaccinations, monitoring growth and development, and providing education to families about child health and wellness.
In addition, CPNs often serve as a comforting presence for children undergoing medical procedures and work closely with physicians and other healthcare professionals to create and implement comprehensive care plans for their young patients.
C-NICN Certification
A travel nurse wanting to work in neonatal nursing should have their C-NICN certification. Those in neonatal nursing work with newborn infants experiencing a variety of health challenges, such as prematurity, cardiac malformations, and surgical problems. This may mean the travel nurse will spend a lot of time in the newborn intensive care unit (NICU).
CNOR Certification
Traveling nurses working in the operating room should be Certified Perioperative Nurses. This certification provides nurses with the knowledge and skills to manage all aspects of patient care before, during, and after surgery. This includes patient assessment, development of a nursing plan, implementation of care, and patient assessment.
CEN Certification
This certification equips a travel nurse with the ability to provide care for patients in the emergency room. It signifies that a nurse has attained the necessary knowledge and skillset to efficiently manage critical care patients.
This may include abilities such as performing triage, administering immediate medical care, and stabilizing patients in life-threatening situations.
CPR and NRP Certifications
To become a travel nurse, having a certification in cardiopulmonary resuscitation is important. This provides a travel nurse with the skillset necessary to revive a patient. For those interested in becoming a travel nurse who specializes in neonatal care, an NRP certification allows them to resuscitate newborns.
These nationally recognized certifications, awarded by the American Nurses Credentialing Center (ANCC) and other accredited bodies, demonstrate a nurse's expertise in a particular area as well as their dedication to nursing.
It's important to note that some travel nursing agencies will have specific certification requirements, so you must be aware of these when assessing potential candidates.
Experience
Travel nurses are often expected to hit the ground running when they arrive at their new assignment. As such, a minimum of one year's experience in a specialty area is typically required. Some highly specialized areas may require more nursing experience.
A travel nurse who is certified in a nursing specialty may have more experience in a variety of healthcare settings, such as an operating room. A staffing agency will want a candidate with a multitude of experience to help them fill any travel nurse assignments that are open.
Soft Skills
Beyond the hard skills and qualifications, travel nurses need key soft skills. They must be adaptable and able to quickly acclimate to new settings, teams, and protocols. Strong communication skills are also crucial. Travel nurses will need to effectively communicate with patients, families, and healthcare team members in varying settings.
Also, you should consider a nurse with emotional intelligence. Nursing candidates with emotional intelligence possess soft skills such as self-awareness, empathy, interpersonal skills, adaptability, and more.
Documentation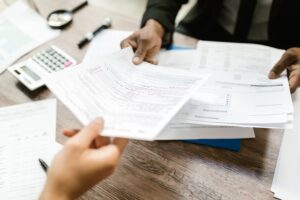 Travel nurses must have a range of documents at hand, such as identification, proof of education, work history, references, certification documents, immunization records, and more. These documents validate their qualifications, experience, and legal eligibility to work.
Registered Nurse License
As mentioned previously, to become a nurse, one must pass the National Council Licensure Examination (NCLEX). When meeting with an applicant, make sure they bring their nursing license to verify that they are registered nurses.
Proof of Education
To become a travel nurse, one also must undergo educational programs to become a registered nurse. Look for candidates with a high school diploma or who have undergone ASN or BSN programs. Whether they have a diploma, an associate's degree, or a BSN degree, make sure they have some proof of education with them.
Certification Documents
To become a travel nurse, there are certain certifications that must obtained. However, a travel nurse can obtain various certifications to set themselves apart. A travel nurse could obtain certifications in nursing specialties. To prove that they are a certified critical care nurse, traveling nurses should provide the necessary certification documents.
Work History and References
Most travel nurse agencies will want applicants to have nursing experience. Candidates should include a resume or CV that outlines their experience in the field.
A travel nurse with experience in various healthcare settings, medical facilities, and travel jobs is in high demand. The longer the work history and experience, the more likely it is for a travel nurse to join the permanent staff.
Identification Documents
As with any job, travel nurses should provide proof of identity. This may include a passport, driver's license, birth certificate, social security card, or a visa/ work permit (if applicable).
Immunization Records
A travel nurse may often work with a vulnerable patient population. A travel nursing agency will most likely require them to have proof of immunizations to make sure they do not put these patients at risk.
By understanding these requirements, you can not only match candidates with the right travel nursing opportunities but also support them in staying organized, equipped, and satisfied in their roles and in potentially becoming permanent nurses. After all, a well-prepared travel nurse is a successful one, leading to a win-win situation for the hospital, the nurse, and you, the recruiter.
Tips for Keeping Travel Nurses Organized
Equipping your travel nurses with proper organization and time management skills can greatly help them navigate their assignments efficiently. Here are some tips for you as a recruiter:
Create a Checklist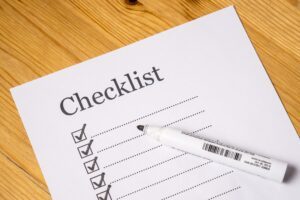 To make sure all your ducks are in a row, develop a comprehensive checklist that outlines all the necessary paperwork, certifications, and prerequisites for each assignment. This can serve as a useful guide to ensure that no documentation or qualification needed for the job is overlooked.
Maintain Regular Communication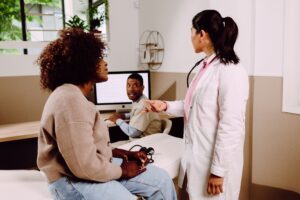 Make sure to stay in touch with the nurses. Regular updates about their assignment and any changes in protocols or regulations can aid in keeping them well-prepared and proactive.
Offer Resources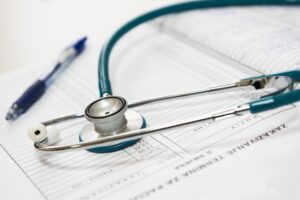 Share useful resources like organization apps or online tools that can help nurses manage their schedules, keep track of tasks, and maintain their professional documentation effectively.
A medical facility often employs clinical records to keep nurses organized. This system of documentation of a single patient's medical history and care across time allows a travel nurse to stay updated about their condition. Employing an electronic medical records system is an additional way to make sure no information gets lost along the way.
Encourage Continuous Learning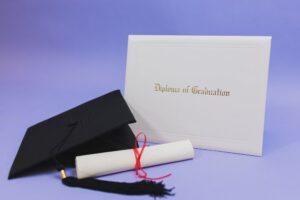 Promote the importance of ongoing education. Encourage travel nurses to go beyond their associate's degree and obtain a bachelor's degree in nursing. Offer incentives to those who obtain certifications. Continuous learning can lead to nurses staying up-to-date, organized, and confident in their abilities.
Offer Benefits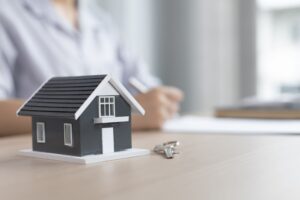 Unlike other nurses, a traveling nurse has the added stress of moving around for different assignments. To help keep them organized, offering a housing stipend or free housing. The increased stress of finding their own housing can throw nurses off track.
Since you often need to urgently fill temporary positions for hospitals, ensure travel nurses are offered a competitive travel nurse salary. Travel nurse salaries should not be lower than the average salary offered to prevent financial stress.
Outside of the travel nurse salary, you will want to make sure nurses are offered benefits such as health insurance, travel reimbursements, and completion bonuses to enhance total compensation.
As recruiters, your role extends beyond matching a travel nurse to the right assignment. Helping them stay organized will not only contribute to their success but also improve their overall job satisfaction and performance.
Finding the Right Travel Nurse
Ensuring your travel nursing candidates meet all the necessary requirements is crucial to helping travel agencies fill roles.
As a recruiter, you should ensure applicants have qualifications such as a nursing degree, license, experience, certifications, and soft skills. They should also provide the required documentation to verify these qualifications.
Finding travel nurses who meet these requirements will make it easier to narrow down the pool of applicants and connect you with the best candidate. Once you have found the perfect fit, it is important to make sure that you keep your travel nurses organized to ensure they are successful in their roles.