You've got your work cut out for you. Recruiting the right healthcare professionals to the right facilities can quickly become an overwhelming task without any help. Thankfully, recent advancements in recruiting and recruitment marketing technology can help.
As you know, healthcare recruiting is a challenging and competitive industry, and finding the right talent is crucial. Broken down into its simplest form, recruiting involves searching, sourcing, screening, selecting, hiring, and onboarding. Healthcare organizations may have you develop and execute recruiting strategies for some of these steps, or they may have you tackle the entire healthcare recruitment process from start to finish.
The use of technology in recruiting has become increasingly popular in recent years, as it can help optimize each step of the recruiting process and make it more efficient.
You know better than anyone the importance of finding the right candidates for your clients. Utilizing technology can help you improve the overall quality of your recruiting process, ultimately resulting in better hires for your clients.
Some of the benefits of using technology in the healthcare sector for recruiting include:
Saving Time and Resources
According to a DHI report, it takes about 49 days to recruit and hire healthcare professionals. Compared to the national average of 36 days, recruiting healthcare workers can take much more time and energy.
With the help of technology, you can streamline your recruiting activities and automate certain tasks. Optimization is vital for recruiters who go after traveling healthcare positions, who are often tasked to fill far more positions in less time.
Improving Candidate Experience
A great candidate experience can become your competitive edge over other recruiters. Thankfully, recent technologies can help you create a more efficient and user-friendly application process, making it easier for candidates to apply and increasing the likelihood of a positive experience.
Solving New Recruiting Challenges
With a new year comes new healthcare recruiting challenges. While you may worry about labor shortages and increasing expectations, rest assured that advancements in recruiting technology can help you overcome these challenges.
While it will take some time to adjust and change your process, the speed and accuracy of recruiting technology will help you stay ahead of the competition when recruiting qualified applicants.
Technology Throughout the Recruiting Cycle
The positive effects of technological advancements show up throughout the recruitment process and help provide a great candidate experience from start to finish.
Here's how technology can help your recruiting strategy for each step of the recruiting cycle:
Preparing Technology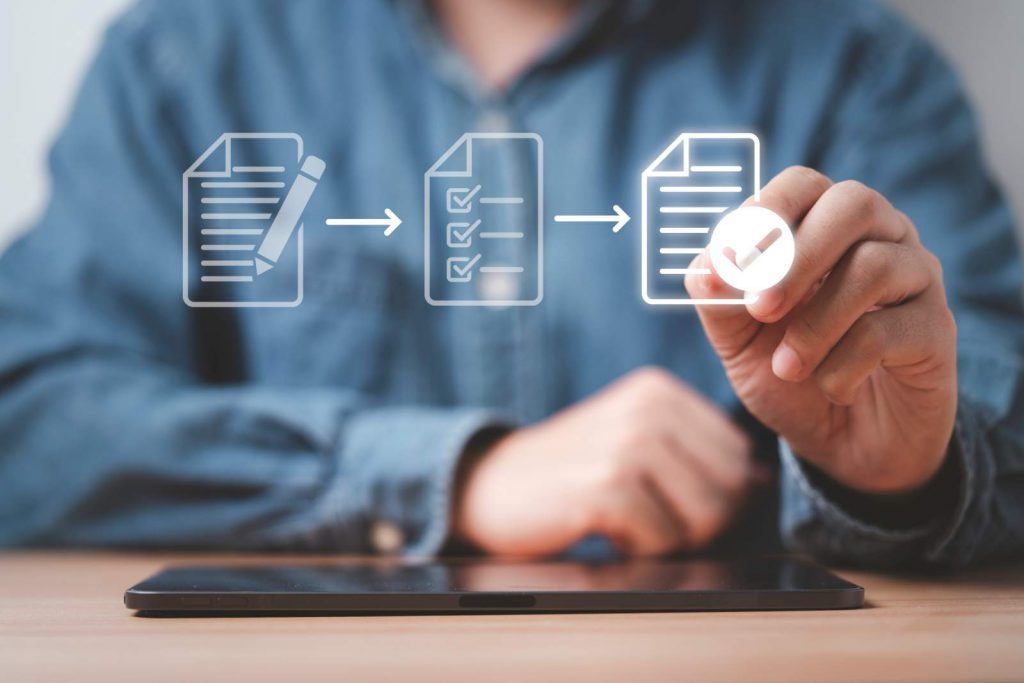 Preparing for healthcare recruiting involves setting up the necessary tools and processes to determine what skills and qualifications an ideal candidate should have. In 2023, this process has never been more straightforward with all the different tools available to help.
You can use applicant tracking systems (ATS) to manage candidate data, screen candidates' resumes, and automate follow-up communications. These systems can help you keep track of candidate information and communication, making it easier to stay organized and efficient. Set up and optimize your ATS before you start sourcing potential workers.
You can also create and promote an employer brand through social media and employer review sites. This can help attract top talent and improve the reputation of your recruiting agency well as the facilities you recruit for. Social media platforms like LinkedIn, Glassdoor, and Twitter can help promote employer brands.
Once you know what you want in a candidate, you can streamline job descriptions and application processes by using online forms that can be accessed from any device. This can make it easier for candidates to apply and increase the likelihood of more qualified prospects applying. Using platforms like Google Forms, Typeform, or Jotform can simplify the process.
Optimized Job Descriptions
There are a few things to consider when optimizing your career pages and job descriptions. Take the time to leverage online tools and plan out your job postings in a way that attracts the exact prospects you want and helps filter out unwanted applicants.
Here are a few things to include:
Something that differentiates this particular job from other similar positions
Proper keywords within job titles and descriptions
Terminology that promotes inclusion and diversity
Requirements and responsibilities
Once you are adequately prepared and have engaging job descriptions, it's time to start thinking about candidate sourcing and how you can pursue the right job seekers.
Sourcing Technology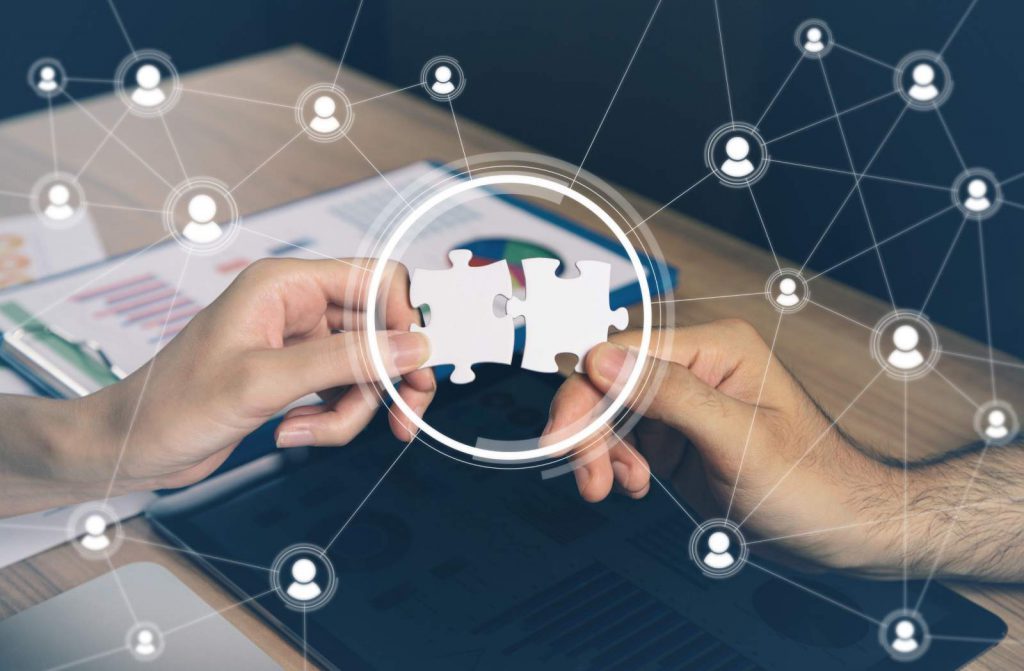 Sourcing healthcare candidates is the process of finding potential candidates through various channels. Here's how to use different software and tools to expand your reach and identify top talent efficiently.
Leveraging job board resources like AlliedTravelCareers, LocumJobsOnline, and TravelNurseSource is a great place to either start sourcing candidates or add additional qualified candidates into your pipeline.
While utilizing industry-specific job boards, you can also use social media and professional networking sites to identify potential candidates. Social media recruiting can help you reach passive candidates with little to no cost.
It's no lie that AI is here to stay. You can use AI and machine learning algorithms to match candidates to job requirements. Programs like HiringSolved, Textio, and Jobscan can help automate the process of finding qualified candidates and ensure that the right candidates are being considered for the job.
Once you've sourced some high-quality candidates yourself, you can use candidate assessment tools such as SkillSurvey or Plum to help evaluate skills and personality traits as a precursor to candidate screening.
Screening Technology
The screening process can be time-consuming and resource-intensive, but technology has made automating some initial screening tasks easier. As a healthcare recruiter, you can use these technologies to sort through qualified talent and streamline the screening process.
Start automating initial screening processes with programs like Mya, Talkpush, and AllyO, which can conduct initial interviews and assessments and assist with other screening tasks. You can use AI-powered chatbots can ask pre-screening questions, answer FAQs, and provide general information about the hiring process.
Next, use online pre-employment assessments to evaluate candidates' cognitive abilities, personality traits, and job-related skills and provide insights into their potential job performance.
After you've used new technology to pre-screen your candidates, you can conduct virtual interviews through video conferencing software. Platforms like Zoom and Google Meet can help facilitate virtual interviews. This can save time and resources and make it easier to schedule interviews with candidates who may be located in different time zones or regions.
Using predictive analytics is a good practice for assessing candidate fit and potential job performance. Programs like pymetrics, Talentoday, and Traitify can help assess candidate fit and potential job performance.
Predictive analytics can analyze candidates' behavioral data, cognitive abilities, and personality traits and match them to job requirements. This can help recruiters identify candidates who are the best fit for a particular role and reduce the risk of turnover.
When using these technologies, it's important to remember that they are not a replacement for human judgment. Using these tools to supplement your expertise and make more informed decisions would be best.
Selecting Technology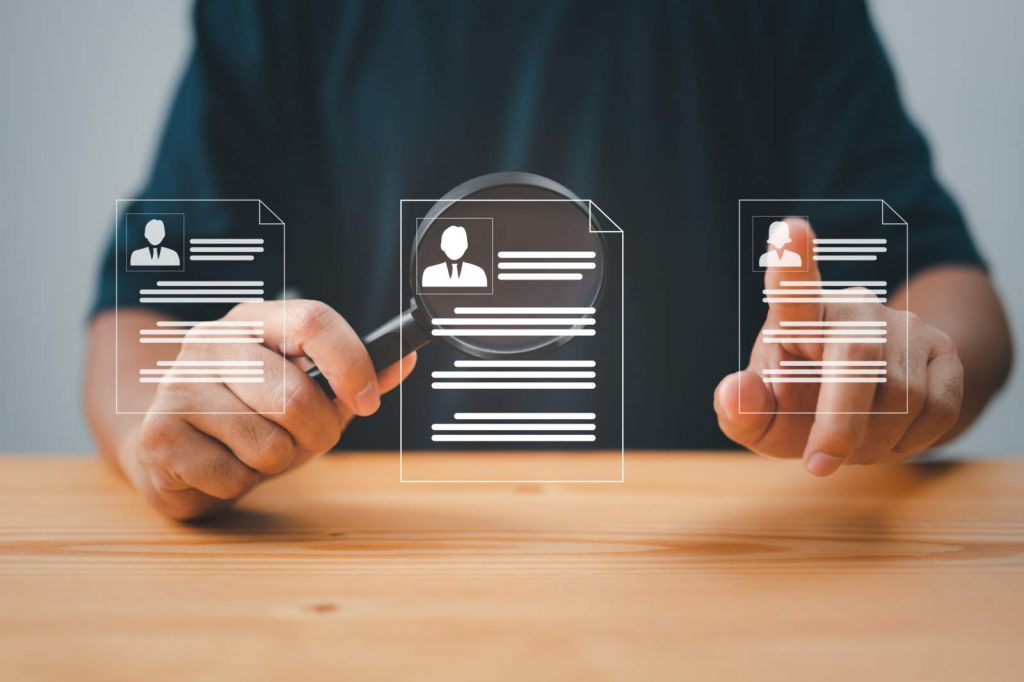 Now that you've spent all this time finding, analyzing, and screening a list of potential fits for wrong candidate for a job, it's time to select the best one.
Selecting the right candidate is crucial to the success of any healthcare recruitment process.
To make talent acquisition make the selection process more efficient and effective, agency healthcare recruiters can take advantage of these technologies.
You'll likely need to collaborate with hiring managers of different healthcare providers to come to a final decision. You can do so through online tools to review candidate profiles and feedback.
Platforms like Lever and SmartRecruiters can help recruiters and hiring managers collaborate and review candidates. This can facilitate communication and reduce the time and resources required to make hiring decisions.
Using structured interviews and standardized rating scales can help ensure fairness in the interview process. This can reduce the risk of unconscious bias and ensure all candidates are evaluated based on the same criteria.
Finally, tools like HireVue and Predictive Index use data analytics to help determine the most effective selection criteria. This can help you identify the most important attributes of a particular role and make more informed hiring decisions.
Hiring and Onboarding Technology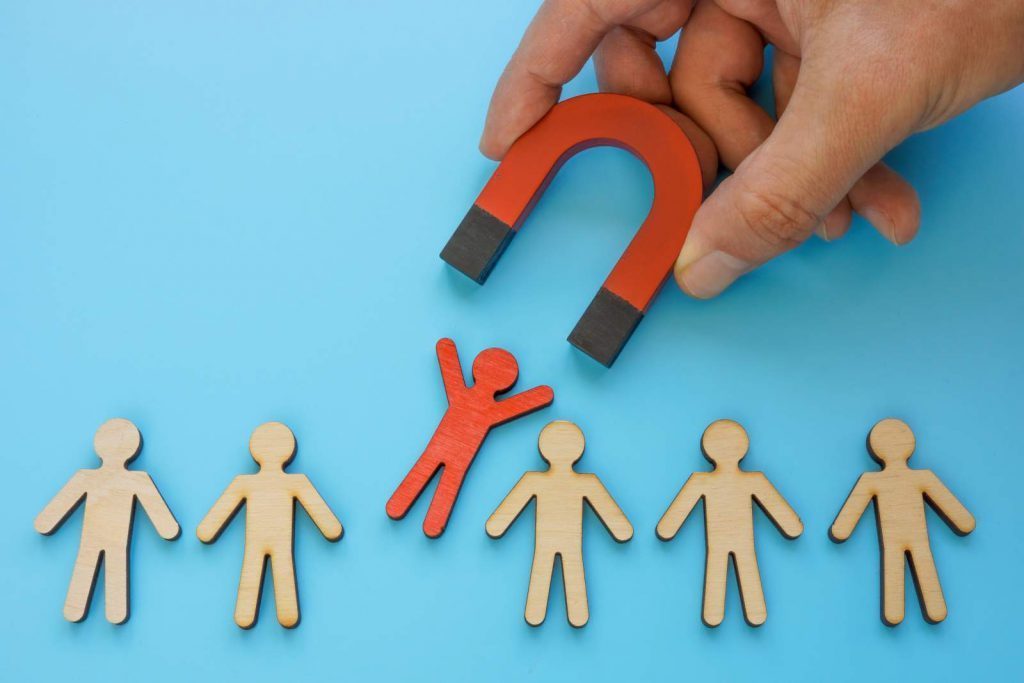 Depending on your contract agreement, your role as a healthcare recruiter may be over after a hiring decision is made. In other cases, the healthcare system or facilities may have you assist them in onboarding. Here are some ways technology can make your life easier when onboarding new hires.
Depending on various factors, healthcare background checks can take a long time, but using the correct software can help expedite the process. HireSafe, Accurate, and PreCheck are quality options that can help you quickly get the background checks you need.
Offering electronic document signing and processing can reduce the time it takes to complete paperwork, and programs like DocuSign and Adobe Sign can help expedite the hiring process.
Also, providing virtual onboarding and training and learning management systems (LMS) like Cornerstone and TalentLMS can provide virtual onboarding and training, which can save time and money.
Time to Upgrade Your Recruitment Process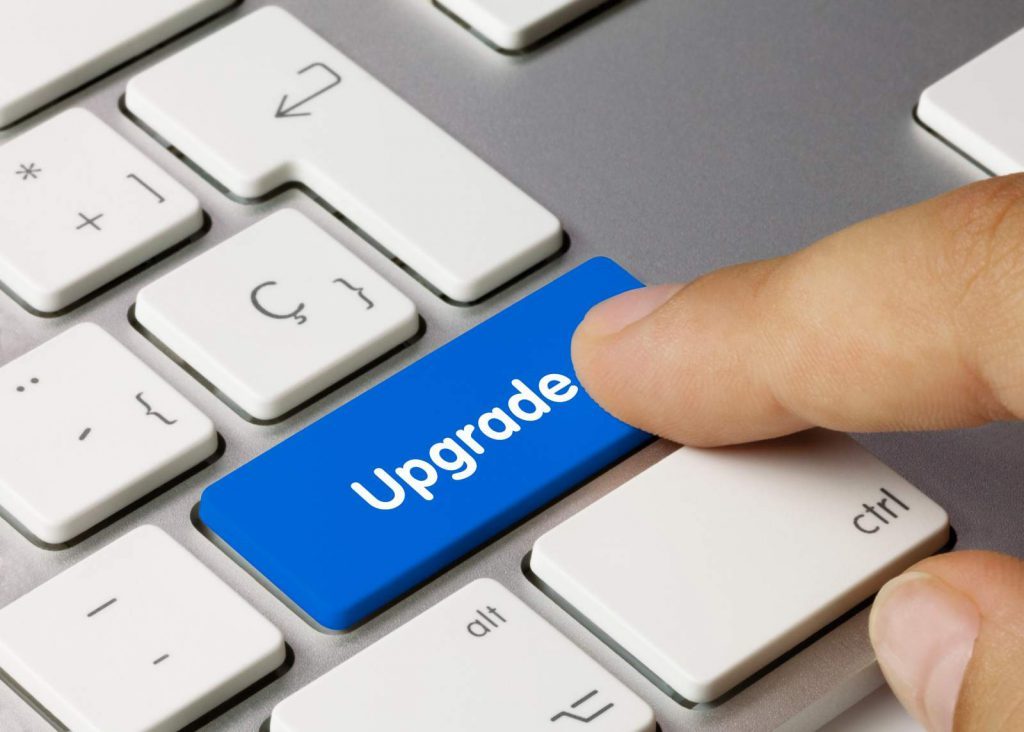 The time is now.
Technology has transformed the healthcare recruiting process, making it more efficient, effective, and candidate-friendly. You can make the most out of this technology to automate various tasks, improve the candidate experience, and reduce time-to-hire.
As the healthcare industry continues to evolve, you should stay up-to-date with the latest technologies and trends. The use of artificial intelligence, virtual reality, and other emerging technologies will likely shape the future of healthcare recruiting. By being open to new ideas and approaches, you can continue to optimize your recruiting efforts and build a strong healthcare workforce for your clients!