As a recruiter in the trucking industry, you understand how essential it is to find and engage with qualified drivers. Social media platforms such as Facebook and Instagram offer an effective way to reach potential candidates, allowing you to showcase company culture, job expectations, and benefits directly in stories.
This post will discuss why these platforms are the best way to recruit drivers, how to create attention-grabbing, concise, and informative stories, and how to make the application process straightforward.
What are Social Media Stories?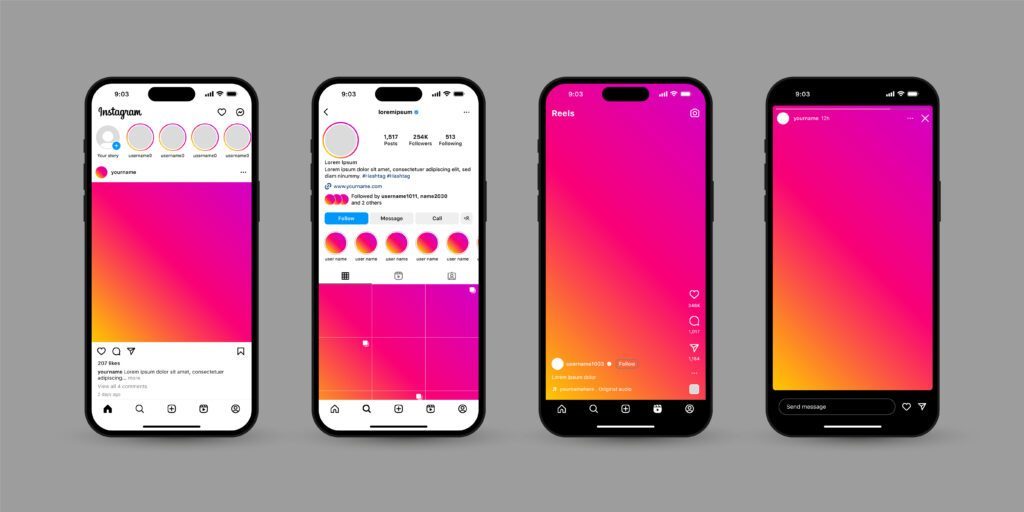 Social media stories are content on online platforms like Facebook, Instagram, and Snapchat. Unlike social media posts, stories only last for 24 hours. They can be photos, videos, or a series that viewers can swipe through or click on.
Stories are popular because they provide a more casual way for companies to share engaging content with their followers.
As a recruitment tool, stories are compelling because they can capture the attention of current and prospective drivers quickly and creatively by using informal and storytelling-driven messaging.
With tools like stickers, interactive polls, and questions, social media stories can elicit quick responses from potential drivers, giving recruiters an immediate feedback loop.
Moreover, stories are shareable, extending the reach of social media recruiting to a candidate's direct network and increasing the chances of recruiting truck drivers.
Social media stories offer a more authentic, engaging, and fast-paced way of recruiting truck drivers.
Recruiting Truck Drivers Through Social Media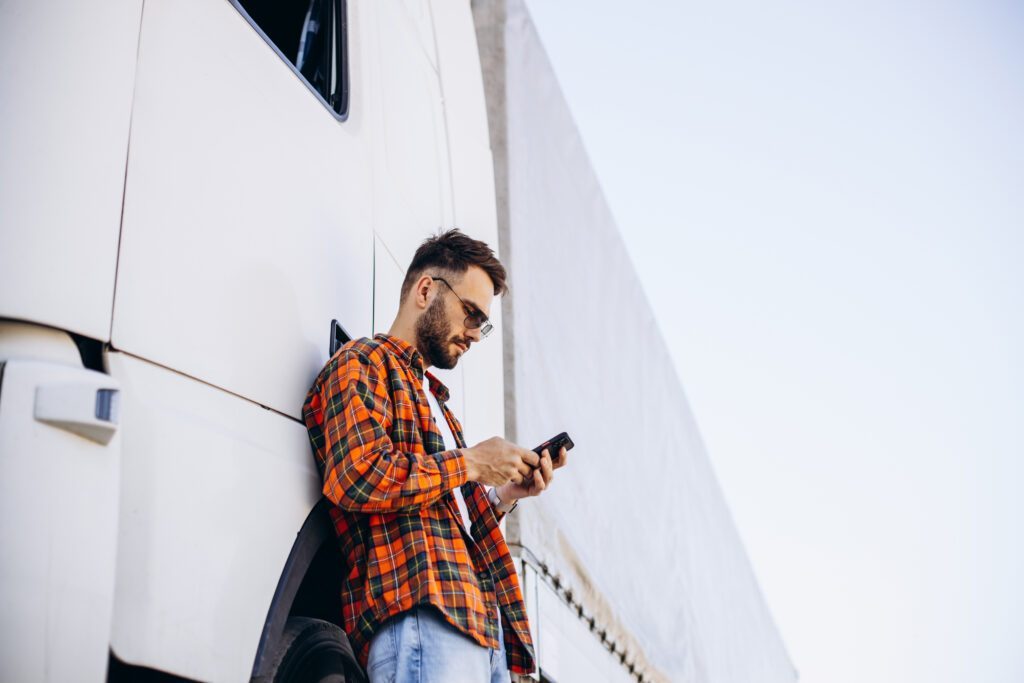 Social media has become a vital tool for recruitment in the digital age due to its widespread use and accessibility. With billions of active users on platforms like Facebook, Instagram, and LinkedIn, social media has proven to effectively reach passive candidates who may not traditionally be looking for job openings.
Social media stories, in particular, offer an opportunity for trucking companies to showcase the company culture, job expectations, and benefits and promote a positive image of the industry.
Through social media recruiting, you can more effectively target and reach a pool of qualified candidates who are active on digital platforms.
Reach a Wider Audience
Connecting with truck drivers on Facebook and Instagram allows you to reach more people and fill more jobs.
Engage Directly with Potential Candidates
Social media also allows you to engage directly with potential candidates, offering direct and personal communication with applicants.
Through message boards, comments, and replies to ads, recruiters can answer questions about the job and provide additional information about how to apply.
Real-Time Communication
Because social media is a real-time communication platform, trucking companies can post updates about job openings and respond quickly to inquiries or comments.
This helps keep candidates informed and interested throughout the recruiting process. By creating an effective social media presence, you can encourage applicants to stay engaged with the company until hired.
Stay Competitive in the Truck Driving Recruitment Industry
Many transportation companies are utilizing social media recruiting to reach new drivers on Facebook and Instagram.
To maintain a competitive edge in the industry, focus on enhancing your company's Facebook page and Instagram account. Strengthening these pages will help you stay relevant and ensure recruiting success.
Develop a Strong Employer Brand
Posting stories on your social media pages is also a great way to develop your employer brand, helping you attract top talent. You can directly showcase your company's culture, job expectations, and benefits in stories. This will help potential applicants better understand how they would fit into the organization.
Companies can leverage social media to promote their brand, culture, and job opportunities through visually appealing and shareable content like photos, videos, and stories.
Save Money on Recruitment Efforts
Using social media platforms to recruit truck drivers is also an economical way to save money on recruitment efforts. Your company can post stories and other content for free or use paid advertising campaigns to reach a larger audience.
Reach a Younger Pool of Candidates
Recruiting on a social platform allows your company to reach a younger pool of candidates. A vast majority of millennials and Generation Z are active on social sites like Facebook and Instagram, so this strategy can target these age groups and appeal to them with engaging content that resonates.
Create Targeted Ads
Social media stories can effectively create targeted ad copy for truck driver recruitment based on specific demographics, interests, and behaviors.
Platforms' algorithms collect user data, which companies can leverage to reach the most qualified prospective employees. Creating different ads through social media stories saves time and resources and maximizes the potential return on investment for recruiting efforts.
Alleviate the Driver Shortage
The transportation industry has been experiencing a shortage of drivers for years. Recruitment strategies that worked in the past may not work anymore because of cultural shifts that make traditional methods less effective.
The use of social media platforms like Facebook and Instagram allows companies to create a more personalized, transparent, and engaging way of recruiting drivers.
Track Metrics and Performance
Using metrics is essential to track how well your social media recruitment efforts are performing. Companies should analyze how many people viewed their stories/posts, how many applied for jobs due to the stories, and how many of those applicants were hired. This will help companies refine their recruitment strategies and determine what works best for engaging potential truck drivers.
Facebook and Instagram have built-in tools for business accounts that provide detailed analytics on your story's impressions, reach, replies, and more. You can also consider using Google Analytics to track your social media accounts.
Streamline Application Process
Once you have identified how to recruit truck drivers on Facebook and Instagram, the next step is to create an efficient application process.
Ensure that your application form is easy to fill out and offers an enjoyable experience for candidates. You can integrate social media sharing buttons to announce new jobs and allow candidates to share your post with their network. This will help spread the word and increase the reach of your job postings.
Consider offering potential truck drivers options to apply directly from their Instagram or Facebook page. Make sure to let applicants know how long it will take for them to hear back and how you will be keeping in touch with them.
Crafting Stories to Attract Truck Drivers
The most important thing to consider when creating Instagram and Facebook stories is keeping your content engaging, relevant, and informative. Your goal should be to draw potential truck drivers in by creating quality content that includes job advertising and highlights your company culture. Here are a few tips for crafting compelling story posts.
Know your audience: Define your target audience and focus on creating stories and ads they will be interested in.

Keep it short and sweet: Stories are time-sensitive, so keep your messages brief, impactful, and hooking.

Use visuals effectively: Create visually stunning content that is easy to remember, evokes emotions, and highlights your message. Pictures and videos perform better than just text.

Incorporate interactive elements: Use stickers, polls, and questions to make your stories more interactive and engaging for new and current drivers.

Be creative and unique: Create quality content that show's your brand's personality and tells your company's story.

Have a clear call-to-action (CTA): Guide your viewers to an action that you want them to take, whether it's applying for a driving job, visiting your website, or directing them to a blog post.

Consistency is key: Be consistent with your posting frequency to build a loyal audience and grab more people's attention. Consider posting a few times a week to reach truck drivers on Facebook and Instagram.

Take advantage of analytics: Use social media insights, such as impressions, engagement rates, and click-through rates, to create more compelling stories and posts.

Optimize your stories for mobile: Almost every social media platform is designed for mobile devices. Ensure your stories are mobile-optimized and offer a smooth and enjoyable viewing experience.

Test and iterate: Continuously test and iterate your story campaigns based on what works and what doesn't to improve the performance over time.
Enhance Your Social Media Efforts
In conclusion, using social platforms to recruit truck drivers is a great way to build awareness about your company and reach out to potential employees effectively and efficiently. By following the tips outlined above, you can create compelling stories, ads, and posts to attract more qualified applicants.
About TrackFive
TrackFive provides tailored recruitment solutions for niche markets, allowing organizations to acquire specialized talent more effectively. Rather than relying on generalized job sites, TrackFive deploys multiple career platforms powered by advanced recruitment technology that caters to verticals with significant hiring needs.