Recruitment is more than matching a candidate's skills with a job description. It's about building connections, fostering transparency, and engaging potential hires in meaningful dialogue. One effective way to achieve this is through a recruiting text message– a quick, personal, and direct means of communication that's hard to ignore.
This guide will explore the importance of communication in recruitment and provide practical recruitment text message templates to enrich your candidate engagement.
Read on to learn how to expedite your hiring process, overcome communication barriers, and elevate your recruiting game.
Communication is Key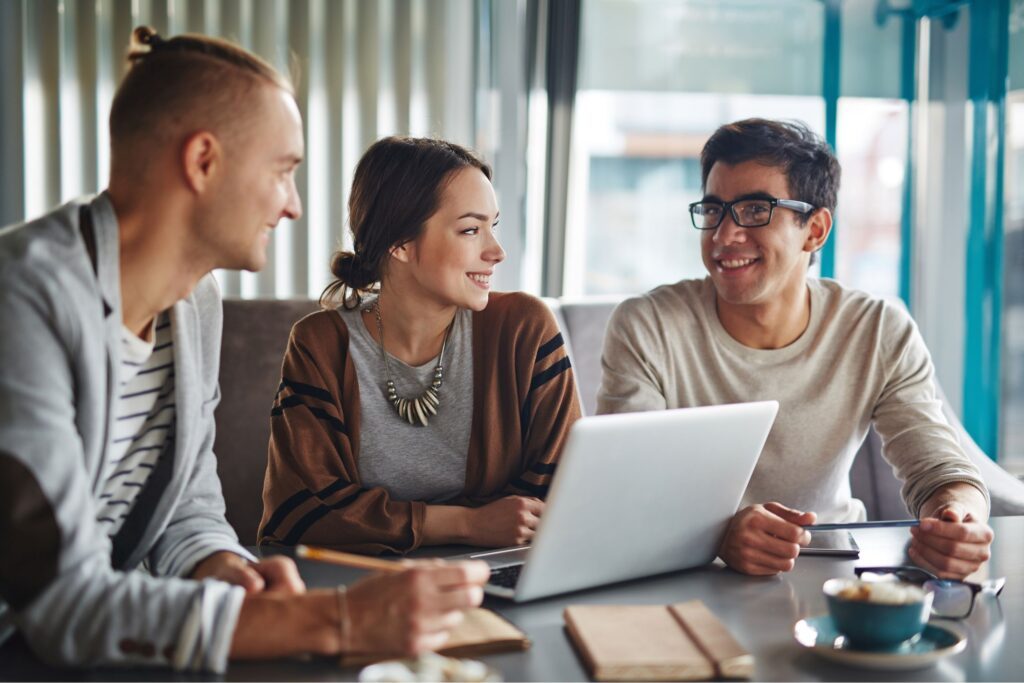 Effective communication functions as the cornerstone of any recruiting strategy. It facilitates a clear understanding of the candidate's skills, aspirations, and organizational fit, thereby preventing potential misalignments.
Moreover, regular and open dialogue helps build trust and transparency between recruiters and job seekers, nurturing a more engaging and receptive recruitment experience.
In an era where talent acquisition is not merely transactional but relational, effective communication can make the difference between job candidates choosing your organization over another.
Through thoughtful, personalized communication, recruiters can build strong relationships, ultimately improving the candidate experience and increasing the likelihood of successful hires.
Enhance Candidate Engagement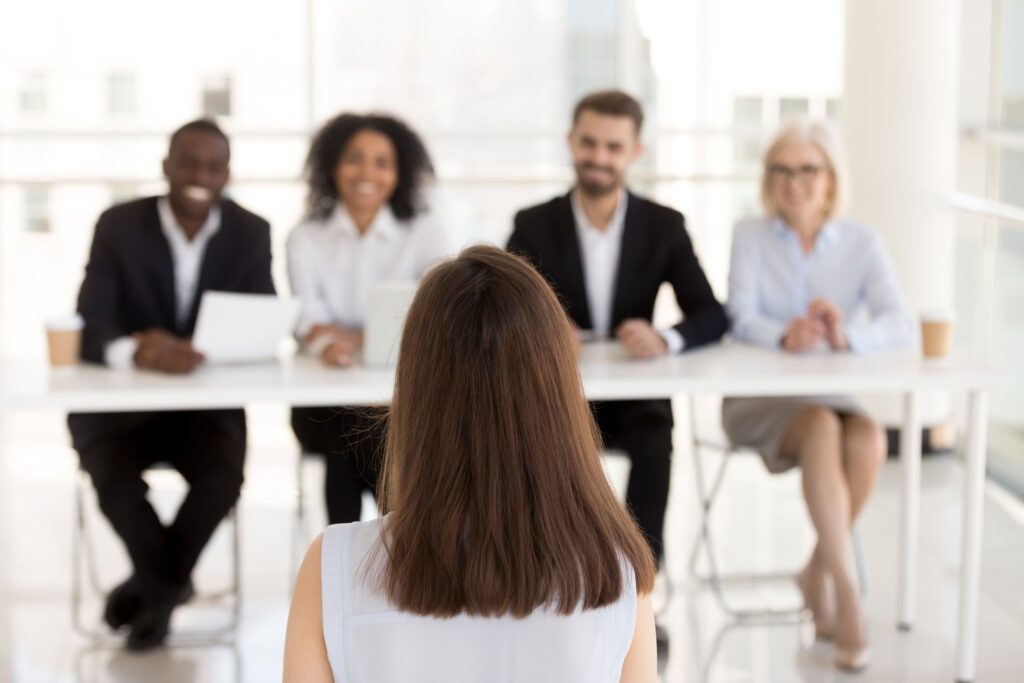 Leveraging the power of a recruiting text message can significantly enhance candidate engagement, creating a more personalized and instant connection.
Make Use of Personalized Messages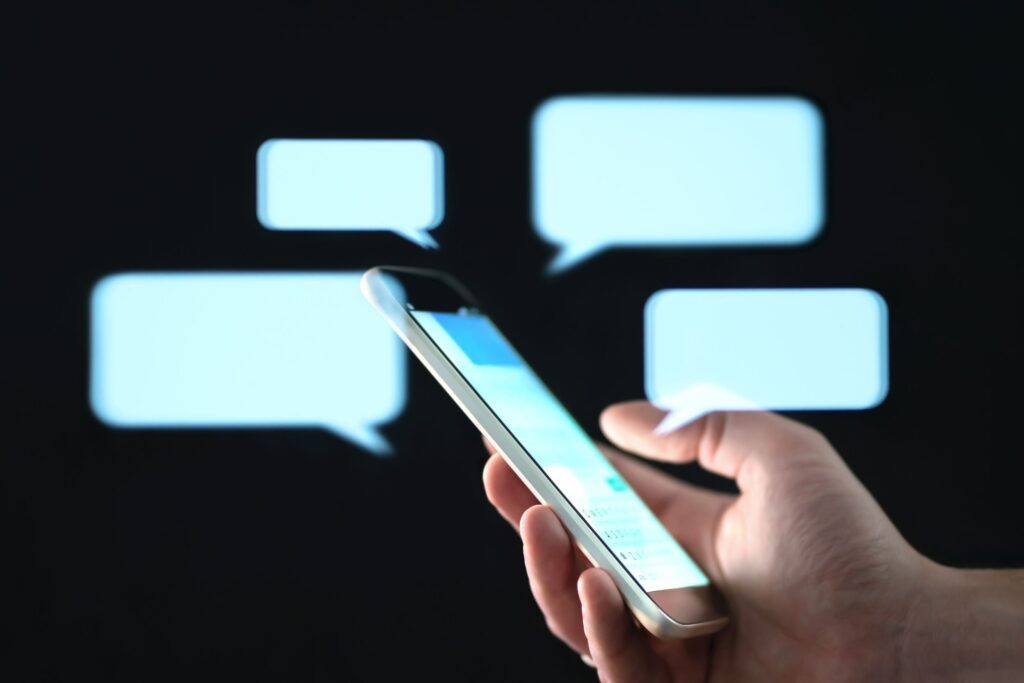 Personalized text messages in recruitment are a game-changer. They offer immediate and personal communication that can set the tone for the candidate-recruiter relationship from the outset.
By addressing job candidates by name and referencing specific aspects of their skills or experience, you can demonstrate a genuine interest in the individual, not just the potential employee.
These tailored messages can make job seekers feel valued and seen, significantly boosting their engagement with the recruiting process. Furthermore, personalized text recruiting can reinforce your organization's brand ethos, helping present a cohesive, attentive, and considerate image to potential hires.
So, whether to schedule an interview, provide feedback, or check in, personalized text messages can enhance candidate engagement and contribute to a positive recruitment experience.
Ensure Prompt Response Times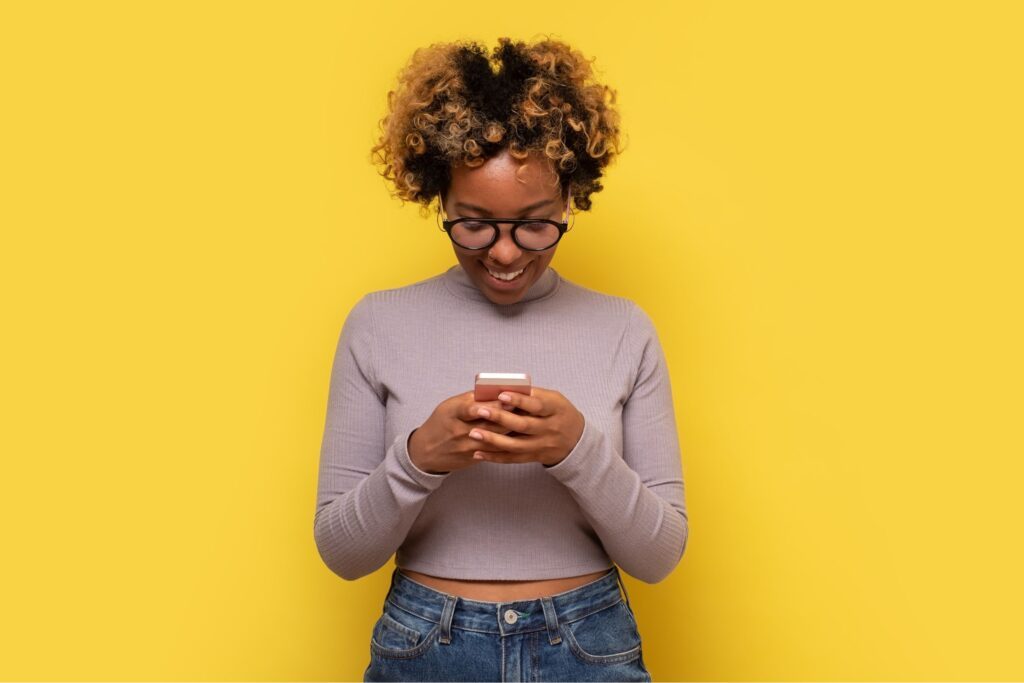 In the fast-paced world of recruitment, a swift response time can significantly amplify candidate engagement.
Unlike lengthy emails and phone calls, timely texts demonstrate respect for the candidate's time. Moreover, it reduces the candidate's uncertainty and fear of being ghosted by a recruiter.
Prompt responses, especially to queries or concerns, can foster trust and transparency, reinforcing the recruiter-candidate relationship.
Furthermore, in a competitive talent market, speedy communication can help keep candidates interested and engaged, potentially preventing them from pursuing other opportunities.
Send Check-Ins and Regular Updates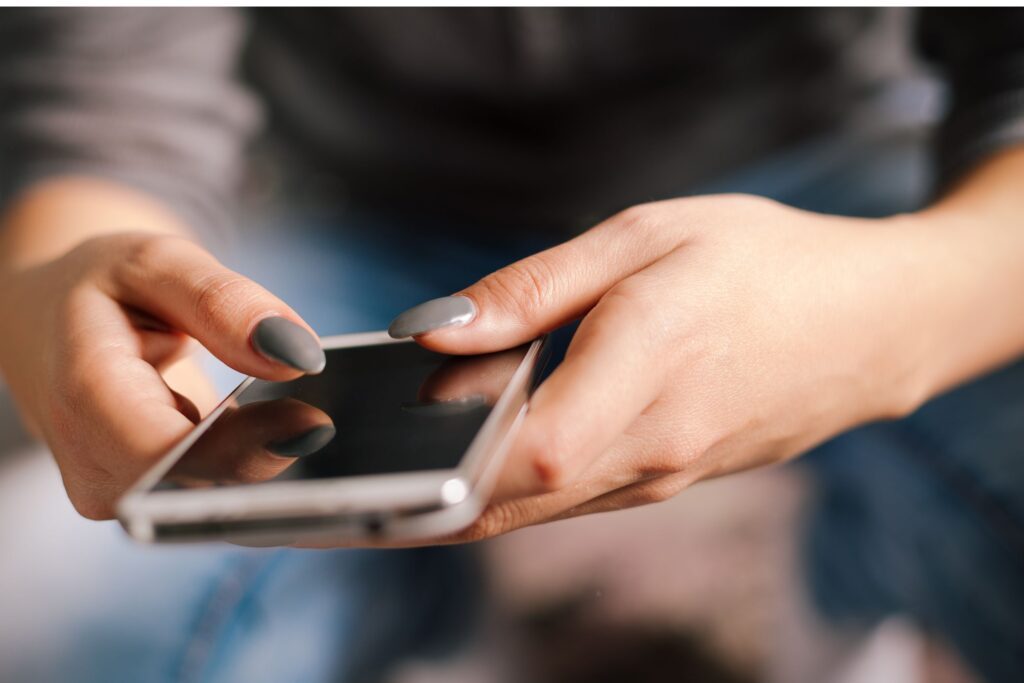 Regular check-ins and updates via text message are crucial in maintaining candidate engagement throughout the hiring process.
This direct communication method lets you inform candidates about their application status, interview process, or any next steps. This establishes a sense of transparency and shows that the organization values the candidate's time and efforts.
Widespread smartphone usage means candidates will likely receive and read your recruiting text message, reducing the likelihood of confusion or missed communications.
This active engagement helps to boost the candidate's confidence and trust in the organization, enhancing their overall recruitment experience.
Regular text message check-ins also provide an opportunity to reinforce the organization's brand and values, further engaging the candidate and potentially increasing their interest in the position.
Answer Questions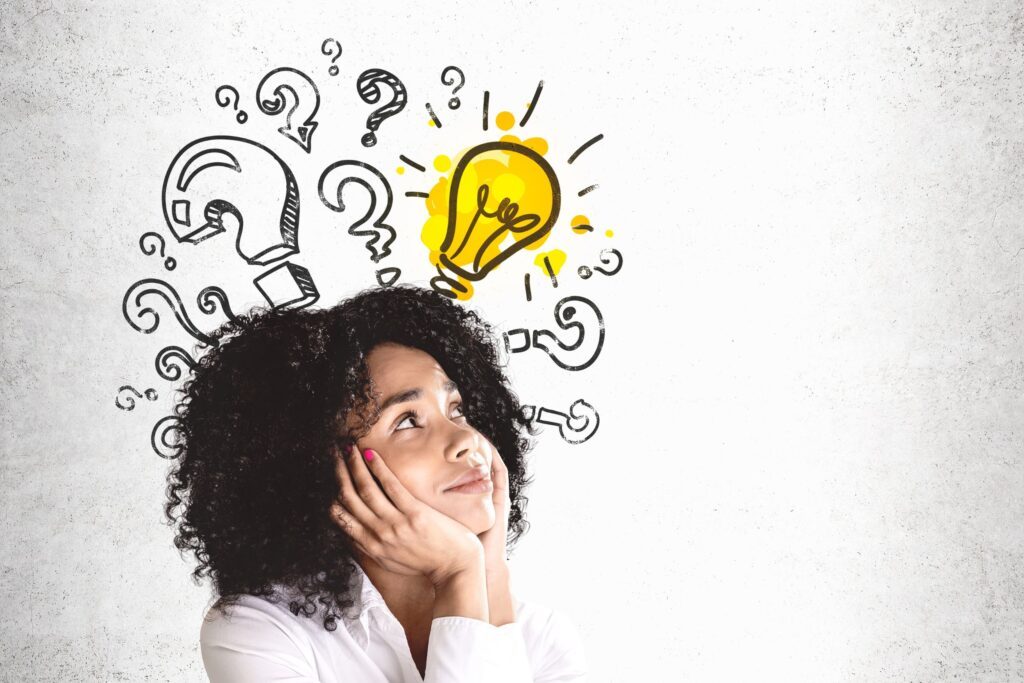 Answering candidate questions promptly through a recruiting text message is vital in enhancing candidate engagement.
This form of direct and immediate communication can eliminate the anxiety and uncertainty associated with waiting for responses to critical inquiries.
By fielding questions through text, you can provide clear, concise answers, ensuring the candidate fully understands the job title, responsibilities, and overall recruitment process.
In addition to demonstrating organizational efficiency, rapid responses to questions can also foster a sense of respect and openness, making the candidate feel valued and reassured.
This active engagement via text message promotes a positive candidate experience and can influence the candidate's perception of the company, potentially swinging the decision in your favor when considering multiple job offers.
Expedite Your Hiring Process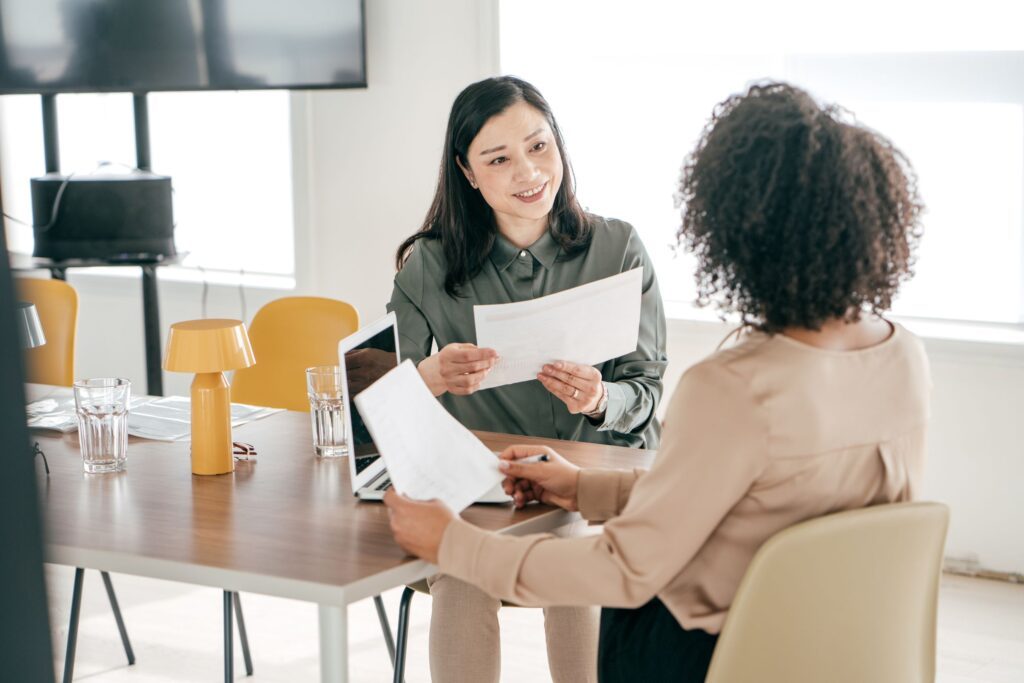 Recruiting text messages can expedite your hiring process by providing a direct, rapid, and efficient platform for communication, which boosts response rates and reduces the time spent on scheduling and feedback loops.
Schedule Interviews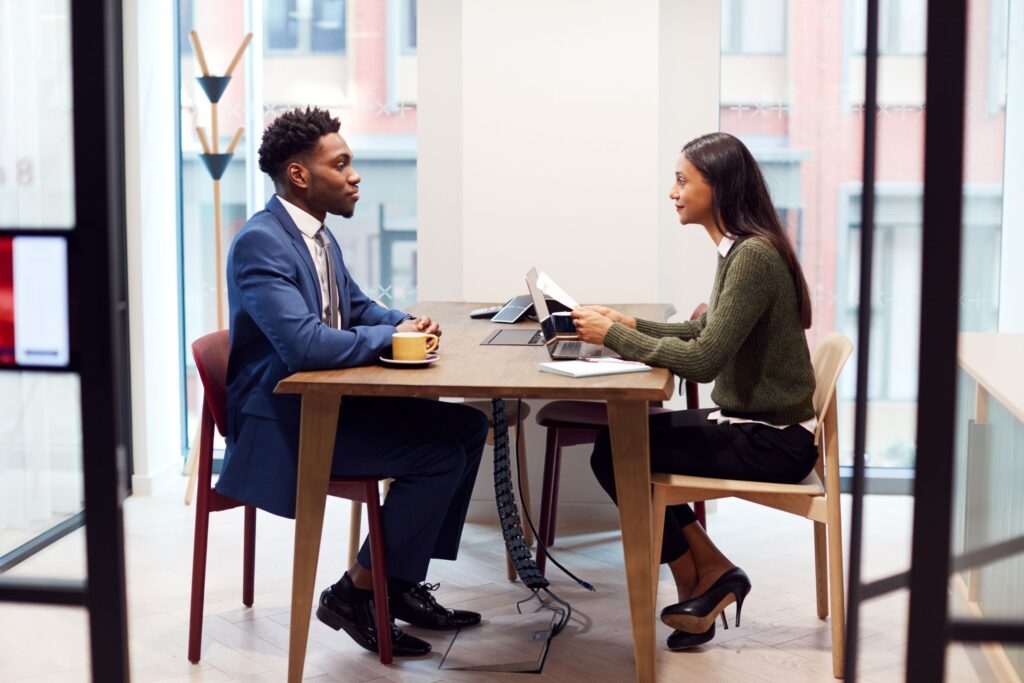 Scheduling interviews via text messages can expedite the interview process significantly.
The immediacy of texts allows recruiters to send interview appointments directly to candidates, who can respond promptly with their availability.
This reduces back-and-forth email exchanges and eliminates the waiting period often associated with traditional modes of communication.
Additionally, you can use text recruiting software to send mobile text notifications to candidates. This can ensure that both parties remember the agreed date and interview location, reducing the chances of no-shows or last-minute cancellations.
This streamlined scheduling process saves recruiters valuable time and enhances the candidate's experience by providing a quick, convenient, and hassle-free way of arranging interviews.
Send Follow-Up Messages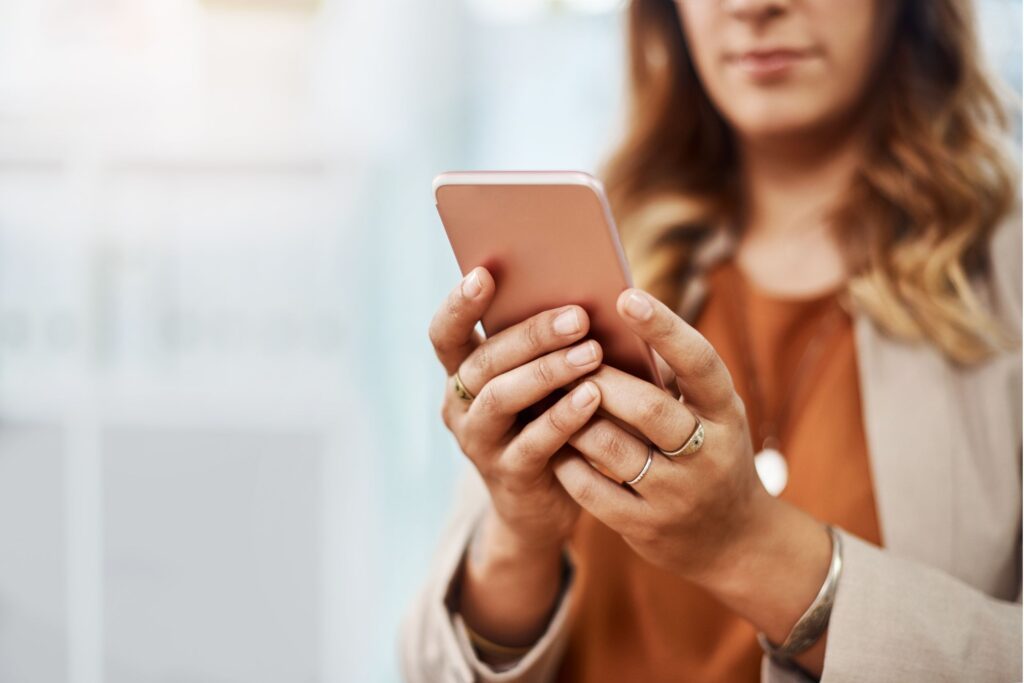 Sending follow-up text messages is essential to quicken the hiring process significantly.
Once an interview has been conducted, a timely follow-up text allows recruiters to convey their appreciation for the candidate's time and effort and keeps the lines of communication open.
This can be particularly beneficial when decisions are made quickly, as candidates can be informed and on-boarded without delay.
When a decision may take longer, follow-up texts help maintain candidate interest and engagement by assuring them they are still being considered.
Additionally, these texts allow candidates to ask follow-up questions, thus expediting any potential back-and-forth communication.
This immediate and personal communication can enhance the candidate's experience, potentially boosting the organization's employer brand and ultimately helping expedite the hiring process.
Streamline Offer Acceptance and Onboarding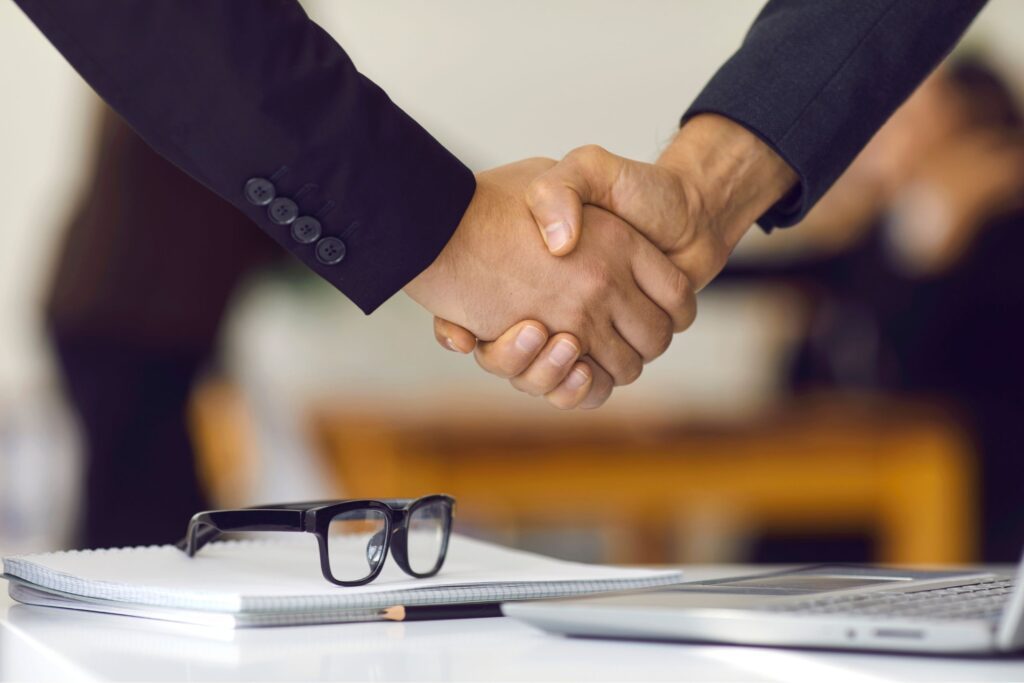 Streamlining offer acceptance and onboarding through text messages can expedite hiring.
Once a decision has been made, recruiters can directly and immediately send a formal job offer via text. This not only fast-tracks the process but also provides candidates with a convenient platform to accept the offer promptly.
Additionally, recruiters can utilize texts to send onboarding information, such as first-day details, necessary forms, and links to online training materials. This ensures the new hire has all the required information at their fingertips, reducing the likelihood of confusion or misunderstandings.
Furthermore, text messages can be used to send reminders about upcoming onboarding sessions or deadlines for form submissions, ensuring that the onboarding process proceeds smoothly and swiftly.
Foster Personal Candidate Connections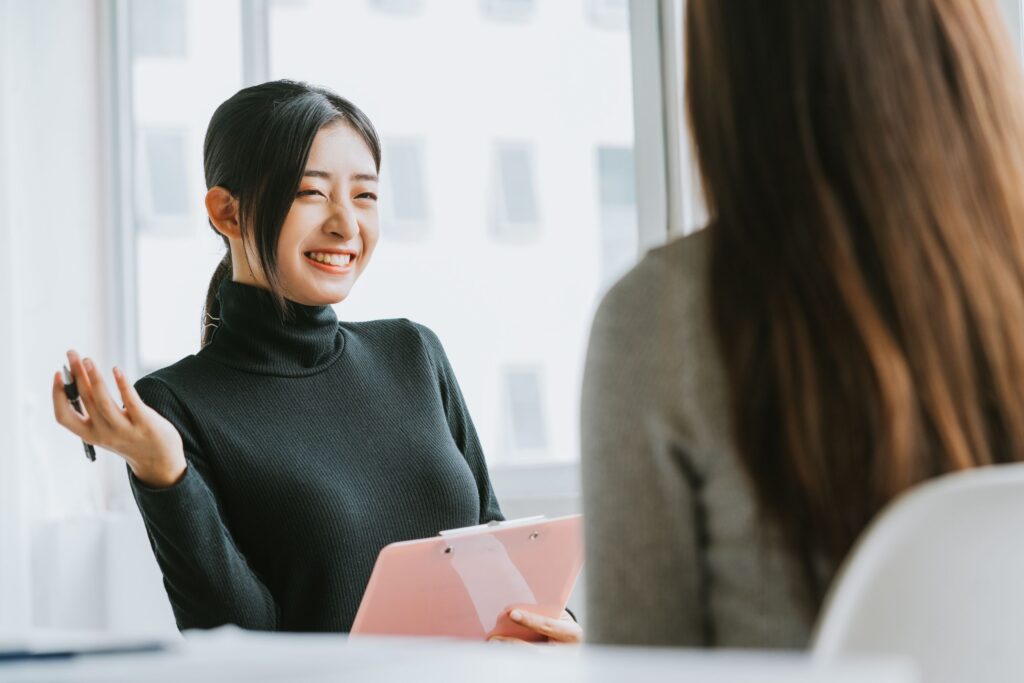 Recruiting texts present a unique opportunity to foster personal connections with candidates by facilitating direct, immediate, and personalized communication throughout the recruitment process.
Establish Relationships with Candidates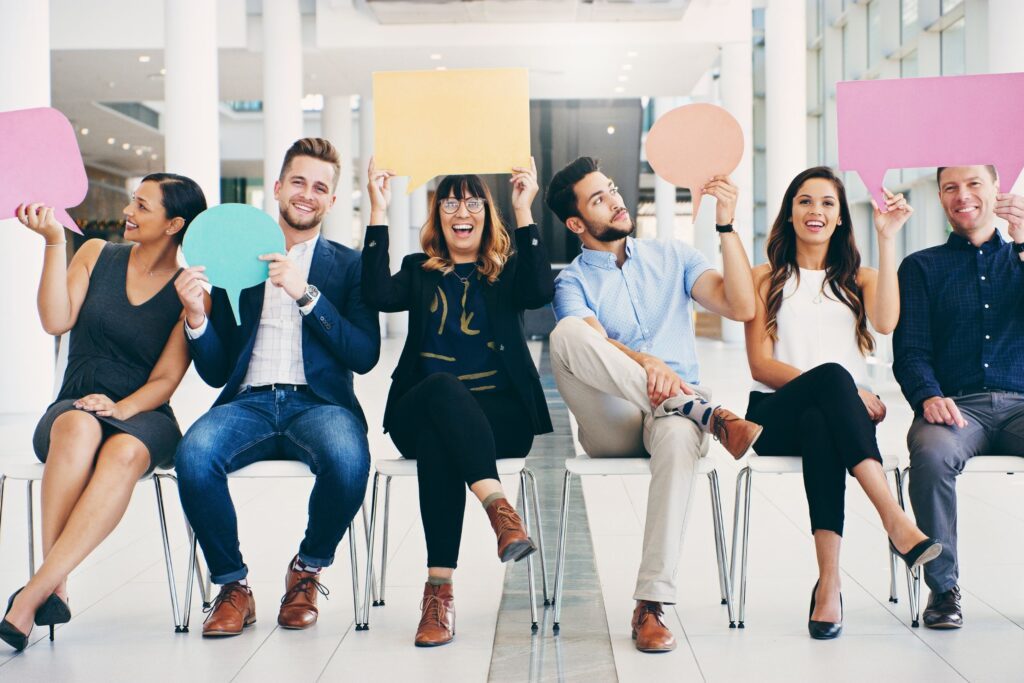 Establishing relationships with candidates through texting can create a personal touch on recruitment.
The casual nature of text messages allows recruiters to communicate in a more relaxed tone, breaking down formal barriers that often exist in professional settings. This can make candidates feel more comfortable and valued, fostering a positive interaction with the organization.
Personalized texts can go a long way in building rapport, showing the candidate that the recruiter is genuinely interested in their experiences and aspirations.
Also, texting facilitates instantaneous two-way communication, encouraging candidates to ask questions or share concerns freely, which can help recruiters better understand and cater to the candidates' needs.
Such a personalized and engaging approach to communication can significantly enhance the candidate's recruitment experience, foster stronger relationships, and potentially increase their commitment to the organization.
Why Choose Text?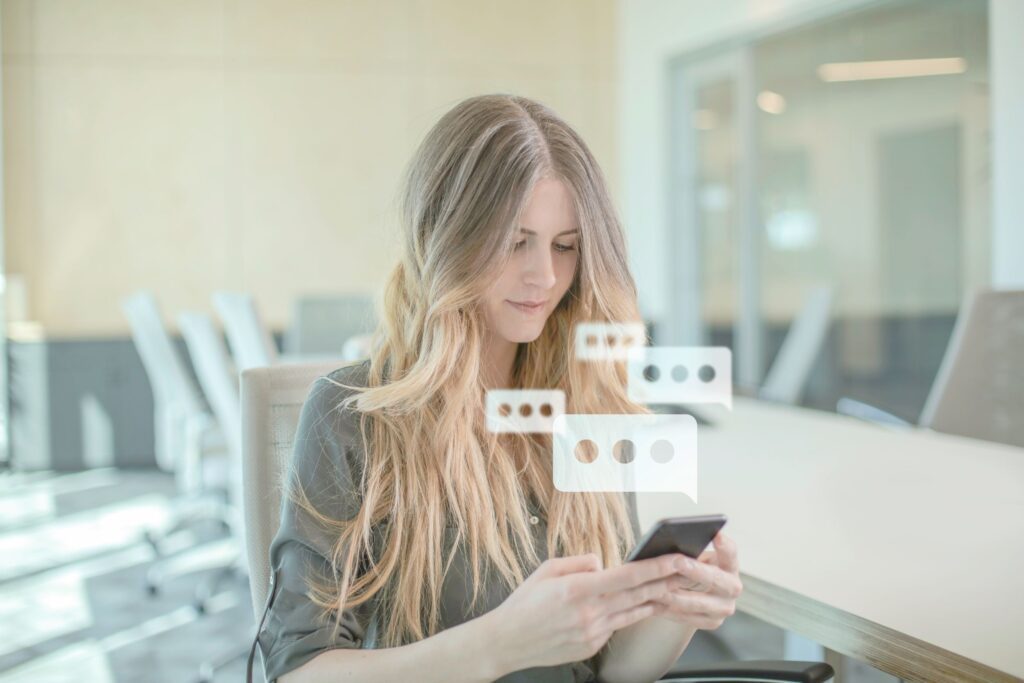 Immediacy
Text messaging is a highly effective channel for recruitment for several reasons. First and foremost, it is immediate and direct. Unlike emails that can get lost in overflowing inboxes or go unread for days, text messages grab the recipient's attention immediately. This immediacy makes text messaging a powerful tool for time-sensitive communication, such as scheduling interviews or sending out job offers.
Personalization
Second, text messaging is personal and informal. This can help build a rapport with candidates and make the recruitment process more human and engaging. Candidates are more likely to respond to a personal and conversational message rather than a formal, templated email.
Widespread
Moreover, text messaging is ubiquitous – virtually everyone with a mobile phone can receive and send text messages, regardless of whether they have a smartphone, a data plan, or access to the internet. This makes text messaging an inclusive communication method that reaches many candidates.
High Open Rate
Finally, some studies say that text messages have a high open rate – close to 98%. That's significantly higher than email open rates, which hover around 20%. This means that almost every text message you send to a candidate will be read, considerably increasing your chances of getting a response.
In sum, text messaging is a powerful tool in a recruiter's arsenal, offering immediacy, personal connection, inclusivity, and high open rates.
Incorporating text messaging into your recruitment strategy can improve candidate engagement and expedite the hiring process.
Recruiting Text Message Templates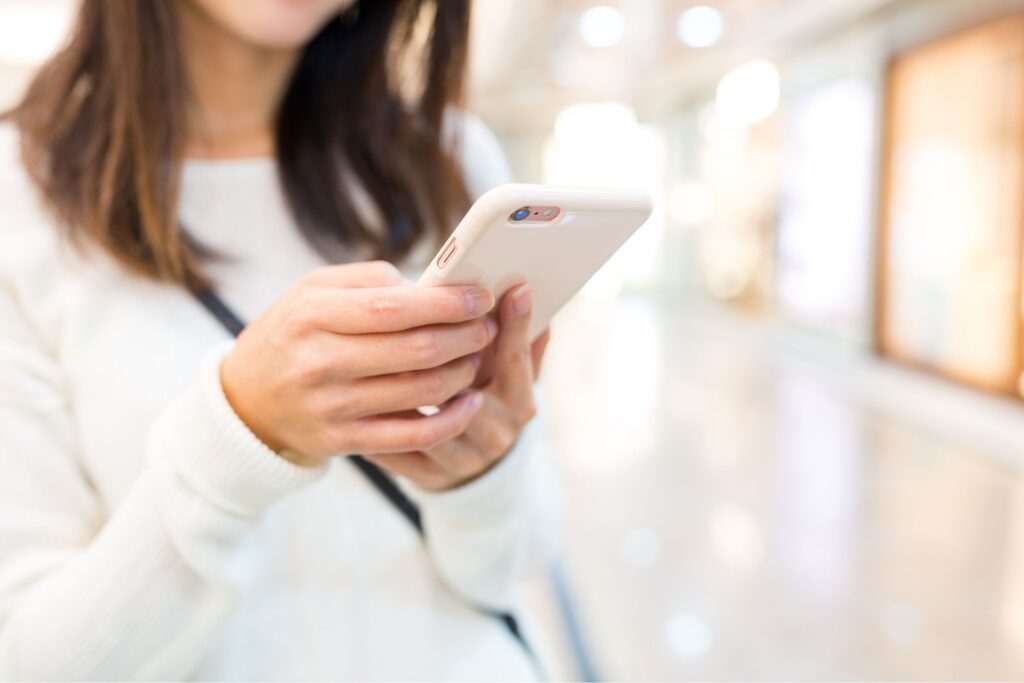 Reach Out to Potential Candidates
Hi [Candidate's Name], I came across your profile and was impressed by your [mention a specific skill/experience]. We have a [position] at [Company Name] that you might be interested in. Can we arrange a time to chat?
Hello [Candidate's Name], I hope this message finds you well. I'm [Your Name] from [Company Name]. Your experience in [mention a specific area] caught our attention. Would you be open to discussing some exciting job opportunities we have available?
Greetings [Candidate's Name], I'm [Your Name] from [Company Name], and your background in [mention a specific area] seems like an excellent fit for a role we currently have open. Would you like a quick call to learn more about this opportunity?
Interview Invitation
Hello [Candidate's Name], congratulations! We want to invite you for an interview for the [position] at [Company Name]. Are you available on [suggest a date and time]?
Hi [Candidate's Name], based on your impressive background, we'd love to discuss the [position] role at [Company Name] with you. Could we schedule an interview for [suggest a date and time]?
Dear [Candidate's Name], your application for the [position] at [Company Name] stood out to us. We're excited to invite you for an interview. Is [suggest a date and time] suitable for you?
Follow-up After Interview
Hi [Candidate's Name], thank you for your time today during the interview. We appreciate your interest in [Company Name] and your insights. We will be in touch soon.
Hello [Candidate's Name], learning more about your experience and career aspirations during our interview was a pleasure. We're in the process of evaluating all candidates and will get back to you shortly. Thank you for considering [Company Name] as your potential employer.
Dear [Candidate's Name], we appreciate the time you took to interview with us at [Company Name]. We enjoyed discussing your qualifications for the [position]. Your application is currently under review, and we will contact you once a decision has been made.
Job Offer
Great news, [Candidate's Name]! We are delighted to offer you the [position] at [Company Name]. We were impressed by your skills and thought you would be a great addition to our team. Can we discuss the details at your earliest convenience?
Hi [Candidate's Name], we at [Company Name] are excited to extend an offer for the [position]. Your qualifications and experience make you an ideal fit. Please let us know when you are free to discuss the details.
Congratulations, [Candidate's Name]! After careful consideration, we are thrilled to offer you the [position] at [Company Name]. We believe your talent will be a valuable addition to our team. Could you let us know a suitable time to discuss the next steps?
Onboarding Message
Welcome aboard, [Candidate's Name]! We are excited to have you join us at [Company Name] as our new [position]. Your first day will be on [date]. We'll send you more details soon!
Hi [Candidate's Name], we're thrilled that you're joining our team as a [position] at [Company Name]. Your start date is [date], and we'll send you a detailed email about what to expect. Let us know if you have any questions!
Greetings [Candidate's Name], and a warm welcome to [Company Name]! As our new [position], we're excited to see the great things we believe you'll accomplish. You're officially starting on [date], and we'll send more information soon. If you have any inquiries, feel free to ask!
Please remember that these templates are just a starting point. Feel free to modify them to suit your company's tone and the position you are hiring for. But remember, keep the messages clear, concise, and professional.
Make the Most of Our Recruitment Message Examples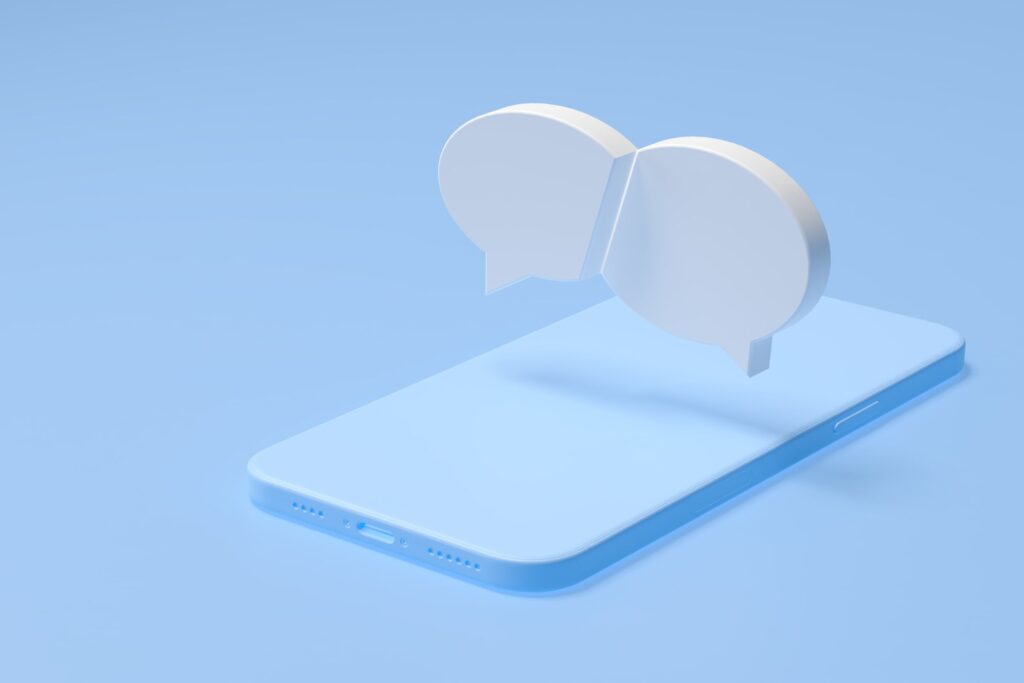 In conclusion, using text messaging in recruitment has revolutionized how recruiters connect with potential candidates.
Its immediacy, personal touch, inclusivity, and high open rate make it a preferred method for candidate engagement, quickening the hiring process, and fostering an emotional connection.
The text message templates above are designed to help you effectively leverage this tool, from initial outreach to onboarding.
However, they are simply starting points – the key is to maintain clarity, conciseness, and professionalism while customizing them to reflect your company's unique voice.
With these powerful text message templates at your disposal, you're well on your way to elevating your recruitment game and attracting top talent.