Staffing shortages have become increasingly concerning for rural communities across the United States. Rural communities often have limited access to health services, which can lead to adverse health outcomes and inadequate care. Organizations must prioritize recruitment and retention efforts in these communities to improve the rural healthcare system.
During the COVID-19 pandemic, this problem has been exacerbated as rural health clinics grapple with staffing shortages and other difficulties. Recruiting and retaining personnel is essential to ensure that rural regions have access to good health outcomes. Here are some tips on recruiting healthcare professionals to rural communities and addressing the labor shortage.
Healthcare Labor Shortage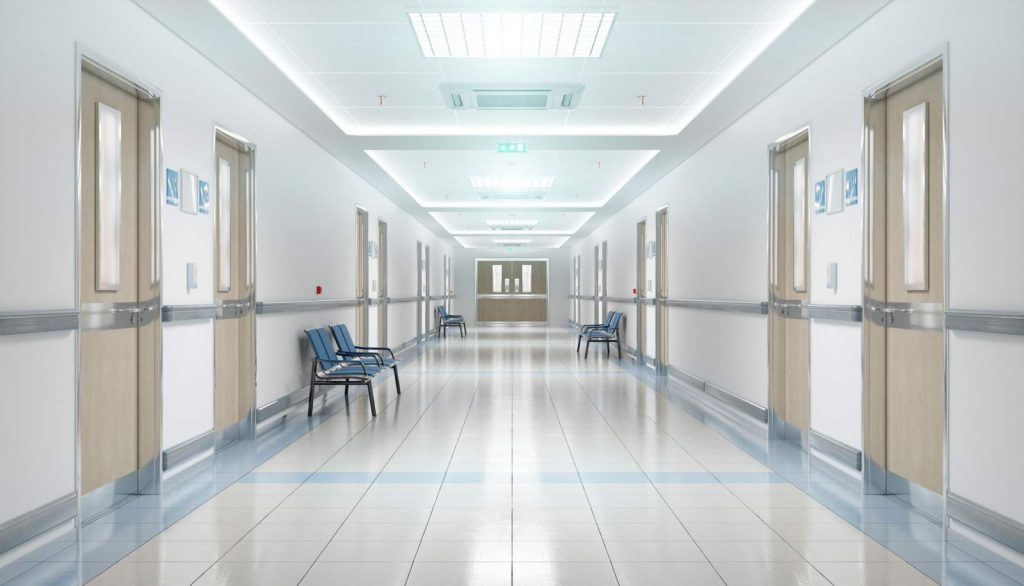 The public healthcare industry is currently experiencing significant staffing shortages. According to a prediction by the World Health Organization, the health workforce can expect to see a shortfall of 10 million workers by 2030.
Based on the current staffing shortage, the public health system will likely keep seeing a decrease in nursing faculty, including licensed nurses and nurse practitioners. According to the World Health Organization, 50% of the current staffing shortage comprises nursing faculty and midwives. The nursing shortage poses significant difficulties in providing quality care to patients.
These shortfalls create significant obstacles for the healthcare industry, from providing access to quality care to controlling costs. As such, there is an urgent need for healthcare providers to develop targeted recruitment and retention strategies to help fill these gaps in healthcare personnel while also addressing rural health needs.
Why Are There Staffing Shortages?
Staffing shortages in the healthcare industry can come in ebbs and flows. However, the current staffing shortages result from several factors impacting workforce planning.
Increase in Chronic Illnesses
The increasing prevalence of chronic illnesses is a major factor in the healthcare staffing shortage. With more individuals requiring access to regular medical care, the public health system is being stretched to capacity. This has led to prolonged appointment wait times, a lack of adequate care, and an increased risk of medical errors.
Aging Population
As the population ages, it becomes increasingly tricky to tackle staffing shortages. An aging population has a greater need for medical care, including long-term care and home health aides.
This has strained existing personnel, leading to longer wait times and fewer medical professionals available when needed. To offset these issues, many public health institutions offer higher wages and incentives to attract more qualified talent.
Lack of Upcoming Health Professionals
With the current staffing shortages in the medical field, finding talented and qualified personnel is becoming increasingly difficult. As a result, healthcare institutions struggle to fill positions with capable workers. This is further exacerbated by fewer people enrolling in medical school and entering the healthcare field.
Due to more stringent medical school and clinical training requirements, there has been a lack of interest in pursuing a healthcare career. The lack of trained professionals has led to an overall reduction in the quality of care available to those who need it most.
Burnout and COVID-19
The COVID-19 pandemic has placed an enormous strain on healthcare systems worldwide, with healthcare workers facing unprecedented levels of stress and burnout. As the virus spreads, healthcare professionals are forced to work overly long hours in high-pressure environments as they battle to contain the outbreak.
According to a study of the physician workforce by the American Medical Association, 63% of physicians experienced burnout due to the pandemic. This physical and mental toll is compounded by a lack of resources and personnel, resulting in heightened fatigue, depression, and anxiety.
The pandemic has highlighted many structural issues in our healthcare system, providing yet another challenge for medical professionals who are already pushed to their limits.
Compassion Fatigue
Many healthcare positions, like the physician workforce, physician assistants, primary care physicians, nurse practitioners, and other nursing faculty, can also experience compassion fatigue or burnout from emotional attachment to patients.
Working closely with patients can quickly lead to emotionally-charged situations, especially when the patient has declining health. Care professionals show compassion to patients daily, but it can often take a lot of energy, leading to burnout.
Where Are the Staffing Shortages Most Prevalent?
While staffing shortages have impacted staffing agencies across the country, they have had the largest impact on rural health. Some healthcare facilities that have suffered the most from the staffing shortage issue include:
Rural health clinics
Rural community health centers
Critical access hospitals
Family medicine centers
Which Areas of the Health Workforce Are Impacted?
Positions across the health system have seen a drop in health workers in urban and rural healthcare. While staffing shortages have impacted healthcare providers across the board, some positions have been increasingly difficult to fill, including:
Primary care physicians
Physician assistants
Nurse practitioners and support nursing faculty
Licensed practical nurses
Registered nurses
Family medicine providers
Recruitment and Retention in the Healthcare Workforce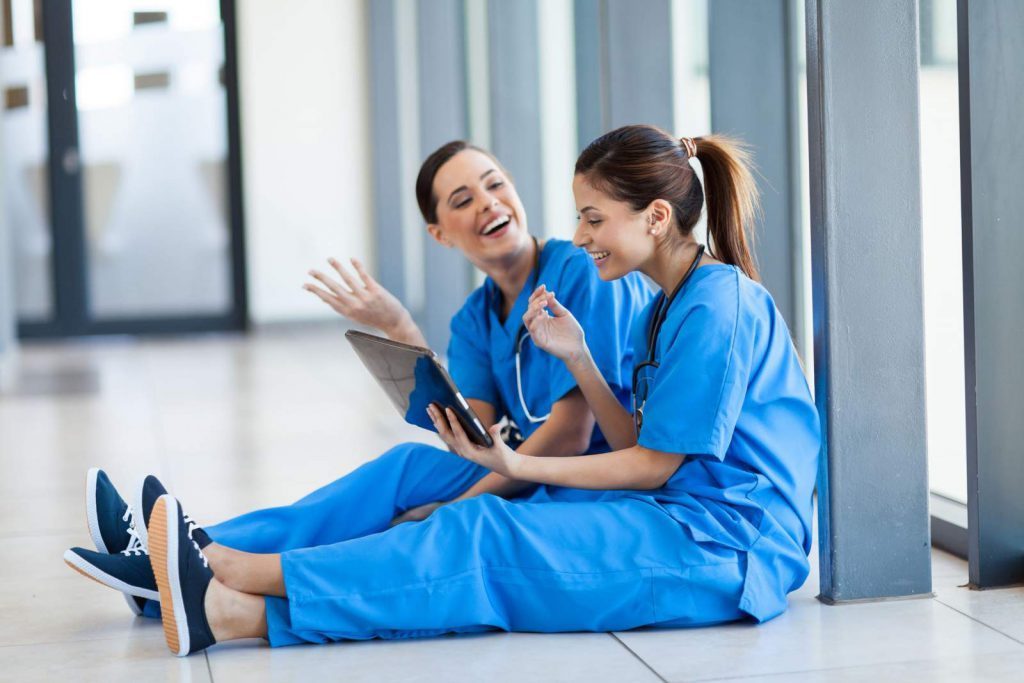 Recruiting healthcare personnel to rural health centers involves identifying and recruiting suitable candidates to fill positions. This means that recruiting efforts must focus on finding potential candidates, assessing their qualifications, and providing incentives for them to move.
Retaining healthcare personnel in a rural setting is a different process. It involves creating an environment where employees feel supported and valued and fostering strong relationships with healthcare workers to ensure they stay in their positions for the long term. It also means providing targeted resources and incentives such as flexible working arrangements, career development, advancement opportunities, and financial rewards.
By focusing on rural health-centered recruitment and retention strategies, healthcare providers can work towards reducing the labor shortage and ensuring that rural communities have access to adequate healthcare services.
Challenges of Recruitment and Retention in a Rural Setting
Recruitment and retention of health workers in a rural community can be challenging. Financial incentives and benefits are appealing, but recruitment may still be difficult due to the perception of limited resources in the rural location, lack of career advancement opportunities, and difficulties with relocation. Additionally, rural health recruitment efforts require an understanding of rural healthcare'sealthcare's unique needs and challenges.
Retaining health workers in rural areas is also challenging due to higher workloads, limited resources, and difficulty recruiting replacements. These issues can lead to burnout and high turnover rates among healthcare personnel in remote areas.
By prioritizing recruitment and retention initiatives in rural areas, we can ensure that these communities have access to adequate healthcare services. With creative solutions, organizations can overcome the challenges of rural recruitment and retention.
Strategies for Recruitment in Rural Healthcare
Recruiting healthcare professionals into rural practice is critical to addressing the staffing shortage issue. To overcome this challenge, recruiting strategies must be tailored to the unique needs of the rural community. Here are some effective approaches for recruiting rural providers and health workers.
Utilize Existing Networks and Partnerships
Developing relationships with local hospitals, medical schools, and healthcare organizations can help broaden recruiting efforts. These connections can provide access to a larger pool of qualified healthcare workers, medical students, and other resources that can be leveraged in the recruiting process. Additionally, local recruitment efforts can help ensure that workers feel connected to the community they serve.
Rural health systems can bolster health workforce planning by creating collaborative loan repayment programs and partnerships with medical students and medical school graduates.
Medical graduates with a rural upbringing can bring their background to provide excellent patient care. This experience can also benefit medical graduates when looking for future practice opportunities.
Create Financial Incentives
Improving the economic incentives for working in a rural location is often an effective way to attract clinical staff. This could include offering loan repayment programs or other forms of financial support.
Use Recruiting Technology
Technology can be used to target and customize recruiting efforts, such as using social media or recruiting platforms to find qualified medical graduates and candidates. Additionally, video conferencing software can help connect healthcare professionals with rural providers nationwide.
Offer Flexible Schedules
Offering flexible schedules is another way to help address the rural health labor shortage. Flexible work hours can provide an attractive alternative for health professionals looking for part-time or remote employment.
By providing more accessible options for health professionals, recruiting efforts can be more successful, and the need for rural healthcare services can be met.
Offer Rural Remote Health Services for Primary Care
Primary care physicians are often in high demand in rural practice areas, as they typically see the most patients. Unlike some forms of specialized care, primary care can have telehealth capabilities. If primary care providers can interact virtually with their patients, it can cut appointment times in half and ensure that all patients' needs are met.
Additionally, offering rural, remote health services can reduce travel time and eliminate geographic barriers for patients seeking primary care. For family medicine and primary care facilities, this can help to establish loyalty and trust between patient and provider.
Expand Hiring Initiatives
Public health organizations can consider hiring foreign physicians and nursing faculty to support international medical graduate students and ease disparities in the rural healthcare system to work in health professional shortage areas.
To hire foreign healthcare workers, organizations can reach out to their state's health department to request a J-1 Visa waiver. In this agreement, foreign healthcare workers will have the opportunity to gain a rural background in health professional shortage areas.
Strategies for Retaining Rural Medicine Professionals
Retaining health professionals with pre-existing rural background experience is essential for sustaining adequate healthcare services for remote communities. To ensure rural health workers stay in rural practice areas, recruitment and retention strategies must be tailored to meet their specific needs. Here are some approaches organizations can use to retain rural practitioners.
Invest in Professional Development Opportunities
Providing rural practitioners access to professional development opportunities can help ensure they stay in rural practice areas. This could include offering courses or training programs in leadership, technology, human services, and public health affairs. Additionally, mentorship opportunities or sponsoring healthcare conferences can benefit rural health faculty recruitment and retention.
Improve Infrastructure
Access to reliable infrastructure, such as broadband internet and a modern rural health facility, is important for recruiting and retaining rural health workers. Investing in such facilities can help ensure that rural practice areas have the resources to provide quality patient care.
Offer Competitive Wages
Competitive wages are essential for the recruitment and retention of the rural health workforce. Health systems should strive to offer salaries comparable to those available in urban areas. Additionally, offering additional compensation for living costs and travel expenses can help make rural employment more attractive to clinical staff.
Create a Supportive Work Environment
Creating a supportive work atmosphere is important for retaining clinical staff in rural communities. By providing support services such as childcare, transportation, and healthcare benefits, organizations can create a more attractive environment for health workers.
Foster Strong Relationships
Taking the time to get to know healthcare professionals and understand their needs can show they are valued community members. Additionally, organizations should strive to create an environment of open communication where healthcare personnel can feel comfortable voicing their concerns or proposing improvements to human resources.
Benefits of Working as a Healthcare Professional in Rural Locations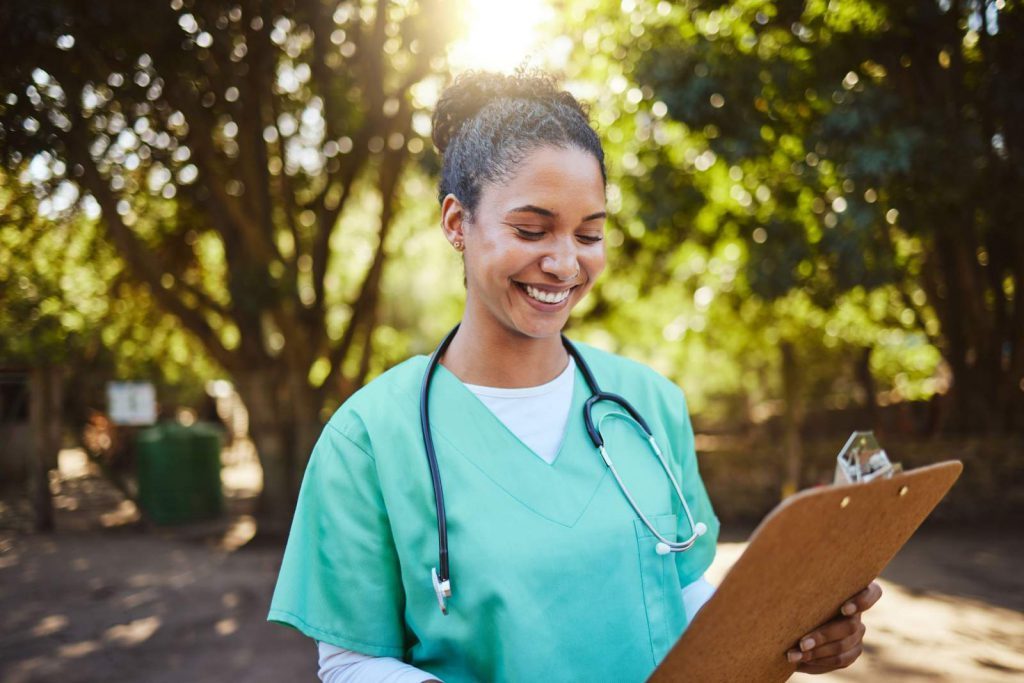 Healthcare organizations can also increase recruitment and retention outcomes by understanding the advantages of working in rural practice areas.
Meet the Unique Needs of Patients
Working as a healthcare professional in rural practice areas can be incredibly rewarding. These areas often have unique needs that can't be met by larger healthcare systems, making healthcare workers especially valuable to the community. Additionally, working in rural practice areas provides a chance to be part of something bigger than yourself and make a real difference in people's lives.
Access to Personal and Professional Growth
Working in rural areas also allows healthcare professionals to learn and grow. These locations often have unique challenges that require creative solutions, enabling healthcare workers to hone their skills while helping others.
Additionally, rural areas tend to be less competitive, allowing healthcare professionals to make meaningful contributions without facing intense competition.
Connect With a Community
Rural areas provide a unique chance for healthcare workers to connect with the community. Healthcare workers in these locations can form strong bonds with patients and families, making their work even more rewarding.
By implementing recruitment and retention strategies in rural areas, organizations can ensure that these communities have access to adequate healthcare services.
Bridging the Rural Care Gap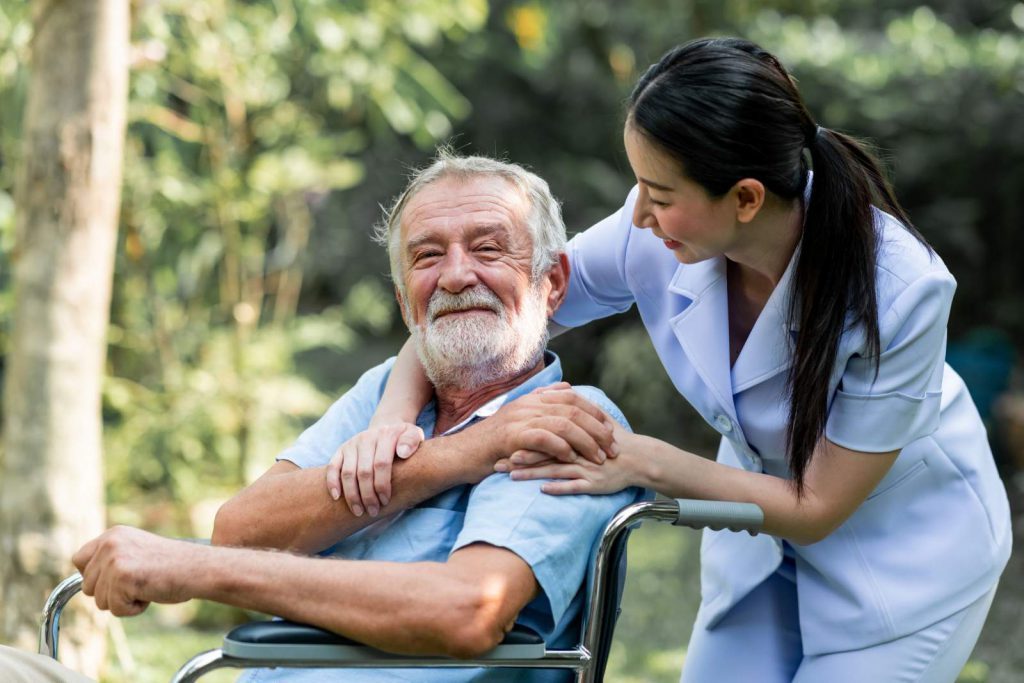 With the proper recruitment and retention strategies in place, critical access hospitals and other rural community health centers can attract talented healthcare professionals who will help bridge the rural care gap and provide better access to quality healthcare services.
By taking the time to understand the unique challenges and expectations of rural staffing, recruiting strategies can be better equipped to attract and retain qualified healthcare personnel. The right approach can make recruiting and retaining healthcare personnel in rural areas more accessible.