As a recruiter, you act as a matchmaker to pair the right talent with the right employers. Doing this can be difficult amidst changing market conditions, especially during a labor shortage that is paired with a looming recession.
You have probably noticed how desperate businesses are to fill their open positions in industries such as healthcare, while other industries, such as the trucking industry, have complex labor and market issues that go beyond the labor shortage.
The businesses you recruit for want skilled employees who can take on complex roles with ever-expanding responsibilities. Meanwhile, the qualified candidates you may be after expect increased pay, work-life balance, remote work options, and a company culture that makes the job more meaningful. Without understanding the context behind our current job market, you may struggle to bridge the gap between employer and employee expectations.
Here are some of the root causes of the staffing issues your agency or company are facing and what you can do as a recruiter to help.
Why are Businesses Short-Staffed?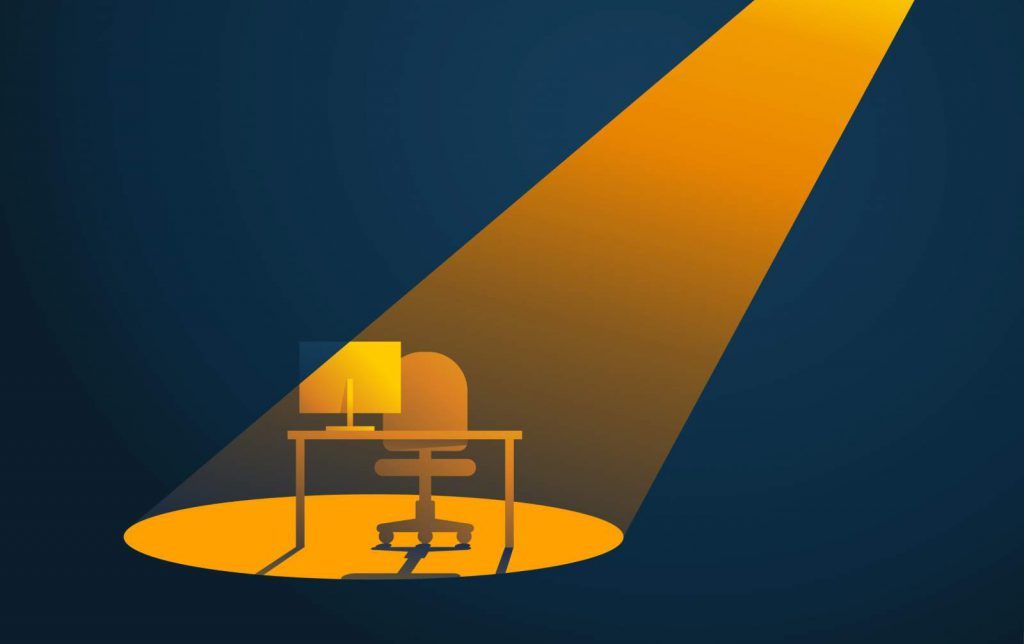 Understanding employers' staffing dilemmas is the first step to fixing the issue. Here are some reasons businesses face staffing issues and how you can help.
Demands of the New Economy
The new economy is driving the demand for highly skilled employees with specialized knowledge and experience. This is leading to a shortage of qualified job seekers and making it increasingly difficult for businesses to find the right employees amidst a shrinking labor force.
With the rise of new technologies, industries, and job roles, the new economy presents new and complex business challenges. For example, the rise of e-commerce, the gig economy, and automation are changing the nature of work, requiring new and specialized skills.
Businesses must adapt to these changes by finding employees with the necessary skills to meet new demands. This is where recruiters can play a critical role in helping businesses find and retain the right employees.
Lack of Qualified Candidates
The new economy requires specialized skills in high demand roles, leading to a shortage of qualified job seekers. With the rise of new industries and job roles, businesses face increased competition for talent, making it challenging to find the right employees with the necessary skills and experience.
The skills and experience gaps go beyond new industries and new roles, as there are still plenty of older industries that are struggling to find qualified talent for job openings due to declines in the labor force.
For example, physicians retiring early from the Covid-19 pandemic has left a gap that will become quite difficult to fill. Healthcare facilities need doctors today, but qualified physicians need to have years of schooling and medical experience to fill those jobs, and it will take time for the physician labor market to adjust.
This shortage of qualified job seekers can lead to increased hiring costs, longer hiring cycles, and lower productivity as businesses struggle to fill job openings. As a recruiter, you can be instrumental in addressing this challenge. Using your expertise and network to find and attract qualified candidates, you can help hiring managers fill open jobs with skilled workers.
Attrition/Turnover Rates
The fast-paced nature of the current market conditions is leading to high attrition rates, making it difficult for businesses to retain their current employees. As employees have greater flexibility and mobility, they are more likely to move to new opportunities with higher wages.
Furthermore, employees in short-staffed companies are more likely to quit. According to a CNBC Workforce Survey, workers who describe their companies as understaffed are nearly twice as likely to have considered quitting in the last three months (43%) compared to those with adequate staffing (23%).
This will lead to higher turnover rates for certain jobs and make it more challenging for businesses to maintain a stable workforce. Losing employees can result in increased hiring costs, decreased productivity, and decreased morale for the remaining employees.
You can help businesses address this challenge by finding employees for open jobs who are a good fit for company culture, which makes them more likely to stay with the company for the long term. Using a combination of sourcing, screening, and assessment methods can help businesses find the right candidates and increase employee retention.
Quiet Quitting and Burnout
The trends of quiet quitting and burnout in the workplace contribute to high attrition rates. As employees, especially Millennials and Gen Z, reject "hustle culture" and limit their job duties to the minimum, the conflict between workers and managers can lead to additional resignations.
It can be easy to blame employees and confuse quiet quitting with general laziness. In reality, the issue is far more complex. There are many factors that lead employees to start quietly quitting, including work-life imbalance, lack of fulfillment, being overworked and underpaid, and feeling undervalued.
You may have to work with hiring managers to address these work-related issues. Thankfully, successfully hiring more talented individuals can help ease the workload current employees have carried since the great resignation.
Remote Work
The new economy is leading to an increased number of remote workers, adding another layer of complexity to staffing challenges. Remote work is becoming more prevalent as businesses seek to tap into a wider pool of talent and reduce costs associated with physical offices. However, remote work can also decrease employee engagement, collaboration, and productivity if not managed properly.
Recruiters are essential in assisting businesses to tackle their remote working issues by hunting and luring ideal potential employees who fit the company culture and can work effectively from a distance. Using various methods like sourcing, screening, and assessment processes, you can help companies discover the perfect candidates for these roles while also building an efficient remote workforce that is focused, involved, and shares the same objectives of the organization.
Unfortunately, there are many open positions out there that can not support remote work options. For example, truck drivers must be present and in the driver's seat to complete their job. While we may see remote/automated driving in the future, you must continue recruiting employees that are comfortable with working in person for these types of roles.
Competition for Talent
The new economy presents increased competition for talent, making it more difficult for businesses to find and attract the right workers. With the rise of new industries and job roles, businesses face increased competition from other employment options.
For many industries, the local talent pool is decreasing while pay expectations are increasing. With increasing inflation and other economic pressures, a living wage is the new minimum wage. Businesses that fail to offer competitive compensation will likely fail to retain talent.
You can help businesses address this challenge by using your expertise and networks to find and attract suitable candidates and understand the specific skills and experience required for each role. You can also help these businesses understand the difficulties of offering lower wages compared to their competitors.
In addition, you can help businesses to stay ahead of the competition by using innovative sourcing and engagement strategies to find and attract top talent. By staying on top of industry trends and best practices; you can help businesses to find the right candidates, build a strong workforce, and stay ahead of the competition.
Difficulty in Predicting Workforce Needs
The past few years have led to uncertainty and volatility from economic and geopolitical factors, making it difficult for businesses to predict their workforce needs. With rapidly changing market conditions, companies are facing increased pressure to be agile and responsive, leading to a need for flexible and adaptable workforce planning.
However, predicting workforce needs in our current labor shortage can be challenging due to changing consumer demands, new technologies, and rapidly evolving market conditions.
The trucking industry is a great example of how rapidly changing market conditions can make it difficult to predict workforce needs. Within two years, the demand for truck drivers did a complete 180 from the 2020 driver shortage. Currently, carriers and other trucking/logistics companies are struggling to determine how the trucking industry will fare in 2023.
You can help businesses to address this challenge by using their expertise and insights to develop flexible workforce planning strategies. By staying on top of industry trends and best practices, you can anticipate workforce needs to build a flexible and adaptable workforce.
Labor Shortages Across Multiple Industries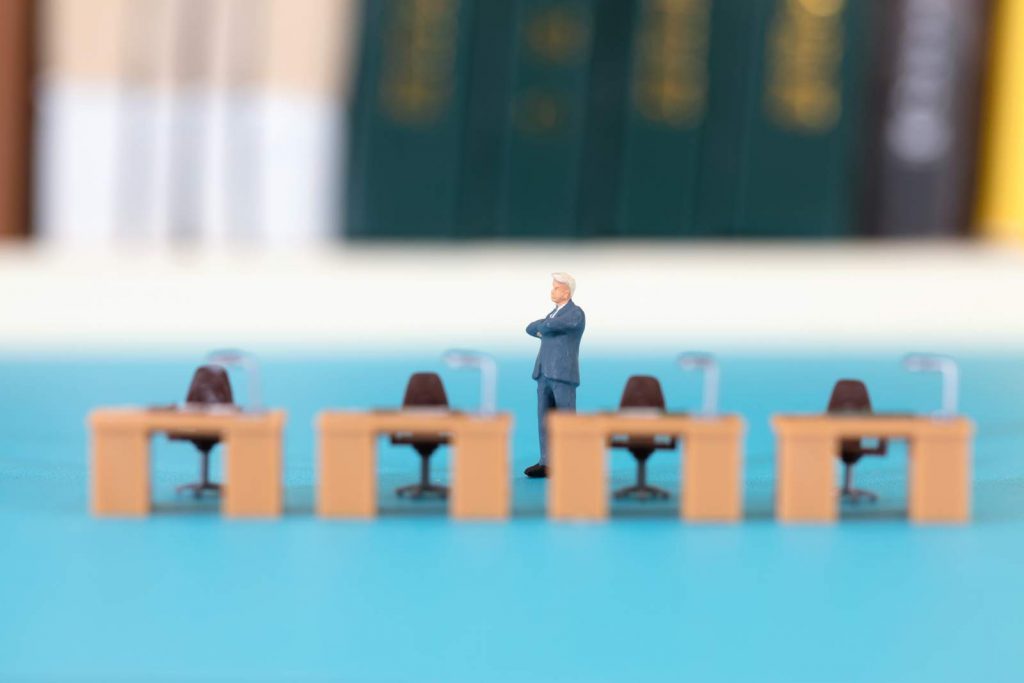 It's no secret that businesses throughout different industries are facing labor shortages. Employers struggle to attract employees in this labor market, from mom-and-pop restaurants to multi-million dollar corporations.
The professional and business services industries are looking to A.I. and other automation tools to replace their labor force. The only problem is that these tools are not ready for the business applications and responsibilities needed to replace jobs.
Meanwhile, industries like education and health services must fill vacancies to bring open positions back to pre-pandemic levels to help society function properly.
Countless industries need to find workers and retain talent. For some, this can be attributed to the changes within the new economy. That said, some industries have labor shortages for reasons beyond the new economy.
Trucking Labor Shortage
The trucking industry labor shortage began years ago and became a significant problem during the Covid-19 pandemic. According to the American Trucking Associations (ATA), the trucking industry saw a record-setting labor shortage of 80,000 drivers in 2021. Many drivers became independent contractors to take advantage of higher freight rates. Those who stayed as company drivers pushed for higher pay, among other demands.
As of 2022, with the pandemic subsiding, the shortage was reduced to 78,000 and continues to see improvements. However, with the looming recession casting a shadow, we are amidst a significant shift within the trucking industry. Those who took advantage of high freight rates to become independent contractors during the pandemic are now returning to trucking firms. While this would typically help fix a labor shortage, talks of recessions have caused trucking companies to slam the brakes on their recruiting efforts.
These short-term changes pose long-term problems for carriers and companies with private fleets. Expected compensation levels are much higher today than before the COVID-19 pandemic. These higher pay-outs were sustainable while shipping rates were high, but with margins shrinking, this is no longer sustainable.
This quick shift from record-breaking demand to slow-down is causing significant challenges. Truck driver recruiters will need to leverage every tool possible to find qualified truck drivers for carriers across the country. They need to make the most out of the limited number of drivers they can hire, so it is more important now than ever to find drivers who can handle efficiency requirements.
Additionally, you will need to create a mutual understanding with truck driver candidates expecting pandemic-level pay in an industry that can no longer afford to pay these wages.
Healthcare Labor Shortage
The U.S. healthcare industry is facing a severe shortage of workers, made worse by the Covid-19 pandemic. The lack of workers includes doctors, nurses, administrators, aides, assistants, and techs. It is estimated that if workforce trends continue, there will be a shortage of over 4 million workers by 2026 in healthcare.
The reasons for the shortages are complex and interrelated, including burnout, aging demographics, limited talent pipelines, and low compensation levels in specific fields. While the pandemic has slowed down in the U.S., hospitals still struggle to fill these crucial positions amid this healthcare labor shortage.
Recruiting efforts are slowly helping bridge the healthcare labor gap, especially with the increased use of travel nurses and other travel healthcare specialties. Recruiters can find qualified travel nurses, travel allied health specialists, and locum tenens doctors to fill gaps in permanent staff until long-term placements can be made.
Nursing Labor Shortage
According to the AHA, there was a 30% increase in nursing job vacancies between 2019-2020. This initial nursing shortage was a culmination of earlier retirements, increased demands, tightening regulations, and burnouts which caused many to leave the industry entirely.
The U.S. still faces a nursing shortage and with the end of COVID relief funds, hospitals are operating on leaner staffing margins, leading to wage cuts for nurses. Some healthcare staffing agencies are reducing the rates they offer to nurses, while others are blaming hospitals for demanding lower rates. Many affected nurses are taking legal action, joining class-action lawsuits over wage cuts. Solving this problem requires rethinking the payment system for hospital-based nurses, as the current system incentivizes hospitals to increase their margins by having lean staffing.
The demand for travel nurses has risen significantly since the start of the pandemic, with hospitals spending five times more on travel nurses than in 2019. Wages for travel nurses have also increased, with some earning as much as $10,000 a week at peak demand. Many regular nurses have retired or left the profession due to burnout, leaving vacancies that healthcare systems are having trouble filling with permanent workers. This has led to an increase in per diem, strike, and travel nurses.
Allied Health Professional Labor Shortage
According to an AMN Healthcare Survey, 85% of healthcare facilities are facing shortages of allied health professionals, including therapists, laboratory technologists, and imaging technologists. Labor shortages were the biggest challenge for hospitals when trying to hire these professionals. Around two-thirds of healthcare executives said their facility has implemented additional hiring incentives to address the shortage, including hiring temporary professionals and raising pay rates.
The use of temporary allied health professionals increased during the COVID-19 pandemic. From the same survey, nearly 82% of facilities hired new allied healthcare professional graduates to address staffing shortages, and 74% said they were very likely to continue this practice. The need for these professionals stems from patient aging, patient backlogs due to COVID-19, and widespread poor health.
To help bridge the allied health labor gap, you should focus on recruiting these in-need professions. They are often overlooked in the greater healthcare shortage conversation, yet they are just as important as nurses and physicians in hospitals and other health services.
Physician Labor Shortage
The physician shortage is a growing concern in the healthcare industry. A projected shortage of 37,800 – 124,000 physicians in the U.S. is expected within 12 years, according to a report by the Association of American Medical Colleges (AAMC). Various factors contribute to this shortage, including an aging population, increasing demand for medical services, and the retirement of existing physicians.
This shortage is expected to affect both primary and non-primary care specialties, with potential shortages in surgical, medical, and other specialties. The physician shortage is already affecting patients' access to healthcare and is expected to worsen.
The U.S. population is aging, and according to the AMA, the physician workforce is also aging as 35% of physicians are expected to reach retirement age in the next five years. Despite the increase in medical students in recent years, there is still a gap in the supply and demand of medical professionals.
To address this shortage, various solutions have been proposed, such as offering incentives to attract and retain physicians in underserved areas, increasing the use of telemedicine, and implementing policies to reduce administrative burdens on healthcare providers. Additionally, the healthcare industry may need to consider alternative models of care delivery, such as team-based care and mid-level practitioners, to meet the growing demand for medical services.
With all of these proposed solutions and changes that could affect the physician labor market, it's important to focus on what you can do now as a recruiter. You should focus on finding new and creative ways to attract physicians to the healthcare facilities that need them the most, typically in rural areas. Furthermore, discovering physicians' unique wants and needs can help mend our current doctor shortage.
What to do as a Recruiter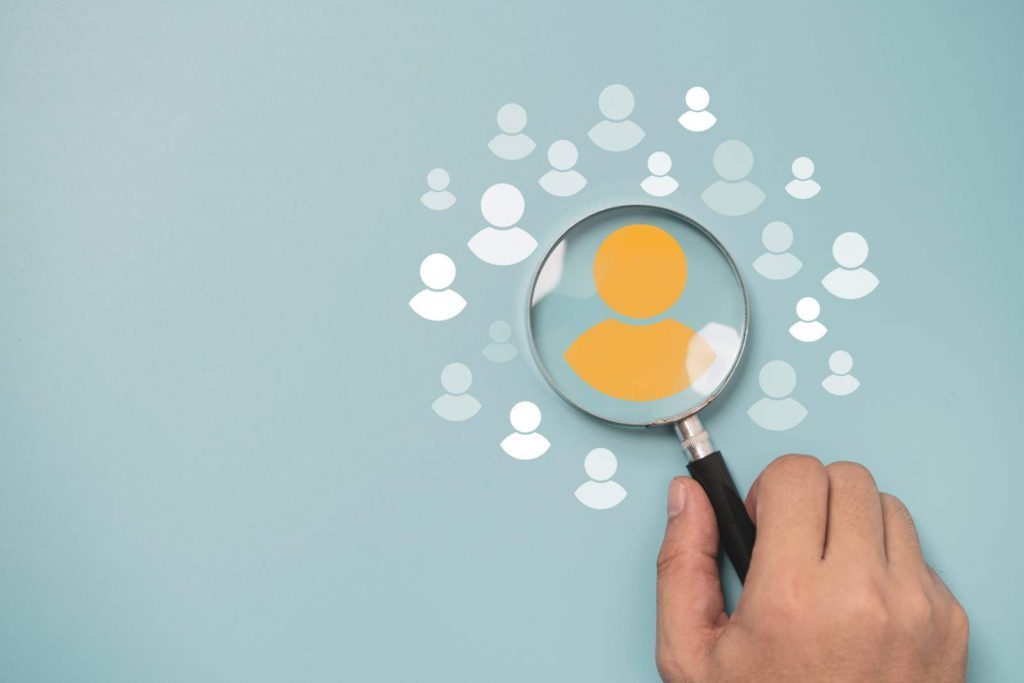 As a recruiter in 2023, you are critical in addressing staffing shortages in the new economy. To leverage staffing shortages and help businesses build a strong and productive workforce, you should focus on the following strategies:
Stay Informed About Industry Trends
To succeed as a recruiter, you must stay informed about the latest industry trends by attending conferences and trade shows, reading industry publications, and following thought leaders. By staying informed, you can identify new job roles, changes in the job market, and new technologies that may impact staffing needs.
Additionally, you should regularly assess the job market to identify areas of high demand and understand how the job market evolves.
Develop a Comprehensive Understanding of Company Culture
Implementing company culture into your recruitment process is a great way to reach candidates who value work satisfaction over other factors.
Take the time to understand the company culture of each of your clients by talking with employees, reviewing company policies and procedures, and reviewing the company's mission and values. This information can be used to build a profile of the ideal candidate, which can be used to attract and engage potential candidates.
It would be best if you also took the time to understand the company's goals and objectives, including its growth plans, to ensure they can support recruitment needs over the long term.
Prioritize Human-to-Human Experience
More than ever, candidates need genuine human-to-human interactions throughout the recruitment process. They are looking for signs that show these hiring companies value them as humans rather than cogs in the profit machine. As the first person these potential candidates will contact, it's your responsibility to set the tone for how they will be valued.
Automation tools and recruiting software can help make accelerate the recruitment process, especially for agency recruiters who are responsible for multiple businesses at once. The downside to these tools is that you run the risk of becoming reliant on automated messages and impersonal conversations. These can quickly eliminate any "human" element to the recruitment process, which may dissuade job seekers.
It's critical that you find a balance between automation and personal interaction so that you can make sure candidates feel like you (and the company you represent) care about them as humans.
Can Recruiters Fix Staffing Shortages?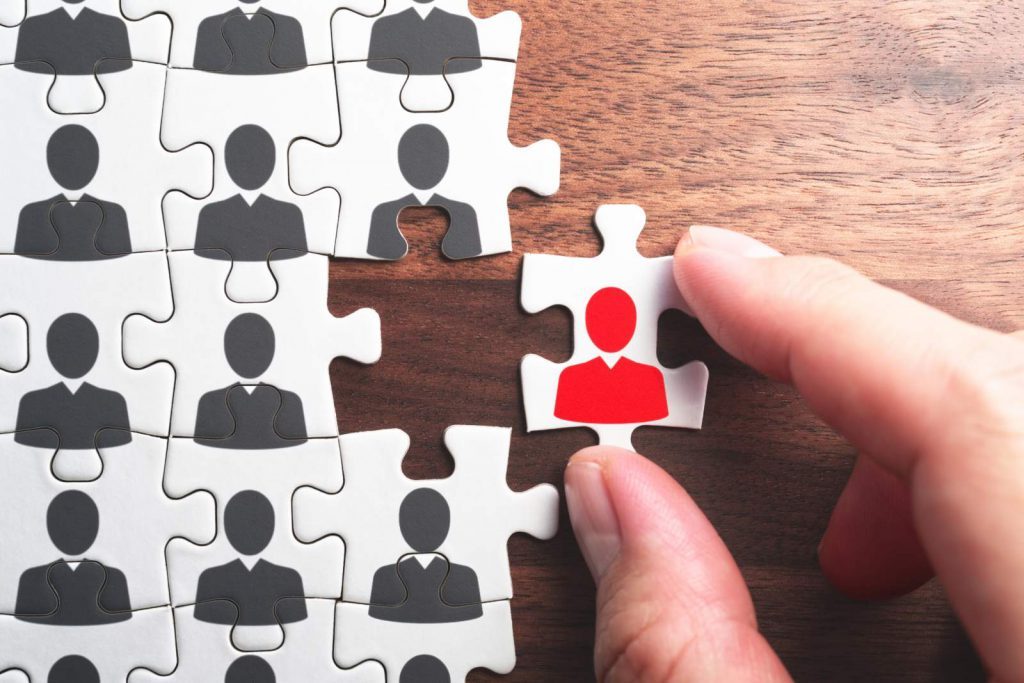 Businesses face a major challenge of short staffing in 2023. The demands of this new economy have placed a higher emphasis on companies having access to a highly skilled and adaptable workforce. Additionally, our current labor shortage has made it difficult for businesses to attract more workers and retain existing employees.
Recruiters play a critical role in addressing staffing shortages. While you cannot wholly solve the labor crisis by yourself, you can help businesses build a solid and productive workforce by staying informed about industry trends, developing a comprehensive understanding of the company culture, and promoting human-to-human interaction throughout the process.
As more and more recruiters find unique ways to fill staffing needs, industries struggling with labor shortages may finally get the help they desperately need.