As a healthcare recruiter, having the right recruitment software to help you find and manage your candidates is essential. Knowing which options will best meet your needs can be difficult with so many options.
From applicant tracking features to medical practice management tools, various solutions can provide you with the support you need when recruiting healthcare professionals.
In this blog post, we'll look at some of the key features of the leading healthcare recruitment software in the industry and how they can help streamline your recruiting process.
Qualities to Look for in Healthcare Staffing Software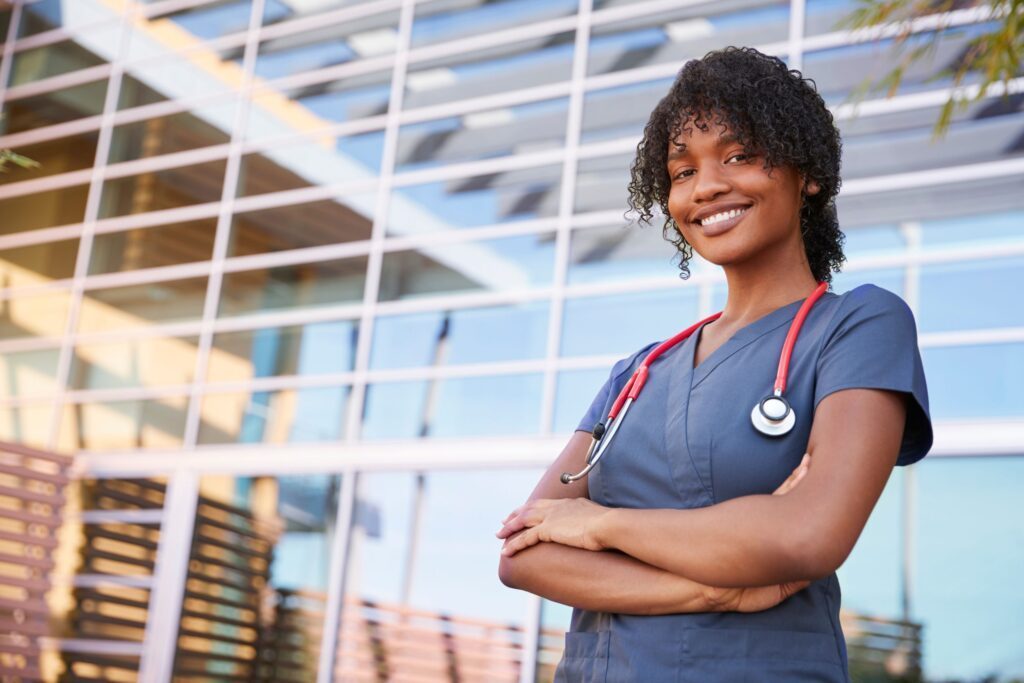 Healthcare staffing software can help with many aspects of your recruitment strategy, from candidate sourcing and talent acquisition to a streamlined hiring process and automated workflows.
To make the most of your software and increase your recruiter productivity, there are several key qualities to look for in staffing software.
The Ability to Track Applicants Quickly and Easily
Look for an applicant tracking software that can parse resumes, post jobs online, schedule interviews, and manage candidates. These tools help recruitment agencies and hiring managers quickly identify top job seekers without manually searching through resumes.
Platforms with job management capabilities help staffing firms and agencies to find the best talent and promote their jobs without sacrificing valuable time.
Credential Management Capabilities
Finding software that eliminates the need for office operations or manual tasks is essential. HR software can quickly verify licenses, certifications, and other qualifications, saving your recruiting agency valuable time.
It is also essential to have systems that focus on document management, such as employment agreements, offer letters, and background checks.
Having these functions conveniently located in one platform can help save time and ensure accuracy in your hiring process.
Integrates with Payroll Systems
Finding staffing software that is integrated with your payroll will help to ensure quick and accurate payments. The right software will also provide reporting capabilities that give you visibility into the performance of your recruitment efforts.
This can help you decide where to focus your resources regarding your hiring team and recruiting healthcare professionals.
The best features to look for in software will help alleviate the workload of your hiring managers or HR department.
Connecting with a software expert allows you to hire more quality candidates without wasting resources.
How Healthcare Recruitment Software Improves the Hiring Process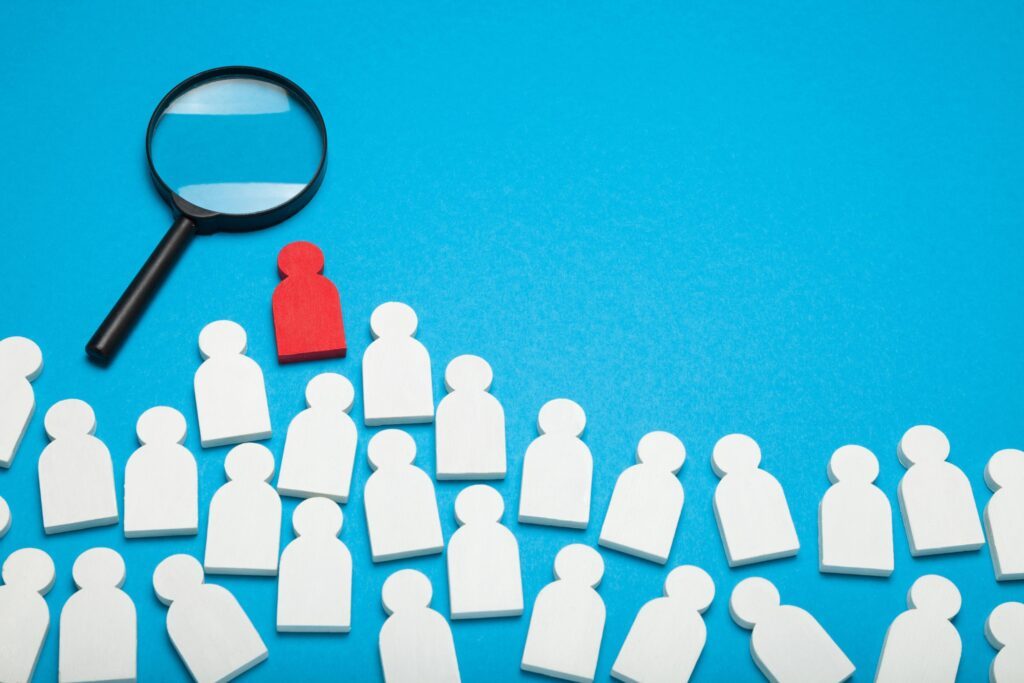 Healthcare recruitment software can help streamline the hiring process and make it more efficient. With features like automatic resume parsing, automated interview scheduling, and candidate tracking, recruiters can quickly identify top talent for job openings without manually searching through resumes.
Additionally, cloud-based recruiting solutions can be accessed from anywhere, allowing recruiters to continue their search even when on the go.
The right staffing software can also help ensure speed and accuracy in credential management for job seekers. This includes verifying licenses, certifications, and other qualifications of potential candidates.
With these features readily available in one platform, recruiters can quickly identify qualified candidates without manually checking credentials.
Finally, healthcare recruitment software can help reduce costs associated with the recruitment process. With automated job postings, you can quickly post on job boards or social media sites, allowing you to reach a wide audience of potential candidates without spending excessive amounts on advertising and marketing.
Find the Right Healthcare Recruitment Software
Finding the right healthcare recruitment software is key to streamlining candidate sourcing and connecting with top job seekers. With great staffing agency software, you'll be able to connect with the right candidates more easily than ever before.
SmartRecruiters
SmartRecruiters provides end-to-end talent acquisition solutions with applicant tracking system (ATS) features such as advanced search capabilities, automated workflows, and job posting to over 100 job boards. It also provides tools to enhance the candidate experience, such as video interviewing and employee referral programs.
TrakStar
Trakstar offers a modern ATS with powerful applicant tracking features, including resume parsing, job postings, offer letters, compliance management tools, and team collaboration. It also includes an analytics dashboard that provides insights into the recruitment process. TrakStar also features email integration, allowing you to sift through email templates to connect with other members of your recruiting agency efficiently.
Greenhouse
Greenhouse is a comprehensive ATS with a modern interface and enterprise-level features for recruiting healthcare professionals. It offers advanced search capabilities, online applications, automated resume screening tools, real-time analytics, and collaboration tools to streamline recruitment. With customizable features designed to enhance the candidate experience, you can place candidates faster than ever before.
ApplicantPro
ApplicantPro is an enterprise-level ATS with tools for applicant tracking, candidate screening, and onboarding. It can also manage background and automated reference checks, post jobs to over 100 job boards, and schedule interviews. Plus, this software allows you to easily connect with other hiring team members, streamlining recruitment activities.
BlueSky
BlueSky medical staffing solution is a cloud-based platform for healthcare staffing agencies. It offers features such as automated applicant tracking, posting job openings, and onboarding tools, along with a powerful analytics dashboard to measure the performance of your talent acquisition efforts.
Zoho Recruit
Zoho Recruit is a powerful applicant tracking system that streamlines the hiring process. With Zoho, recruiters can quickly post job openings, track applicants, and manage candidate information all in one place.
The software includes customizable workflows, background checks, and intelligent matching algorithms to help healthcare recruiters find the best talent quickly and efficiently. Additionally, Zoho integrates with popular job boards and social media sites, making it easy to reach wider audiences and expand your candidate pool.
ERecruit
ERecruit is a comprehensive recruitment management system designed specifically for healthcare recruiters. This platform offers a range of features that cater to front-office activities, like job board posting, engagement on social media sites, candidate tracking, and middle-office tasks like credentialing, compliance, and revenue cycle management.
These are just a few examples of leading healthcare recruiting software platforms. Each one offers unique features and capabilities to help you hire the right healthcare professionals faster and more efficiently.
How to Choose the Right Healthcare Recruiting Software for Your Needs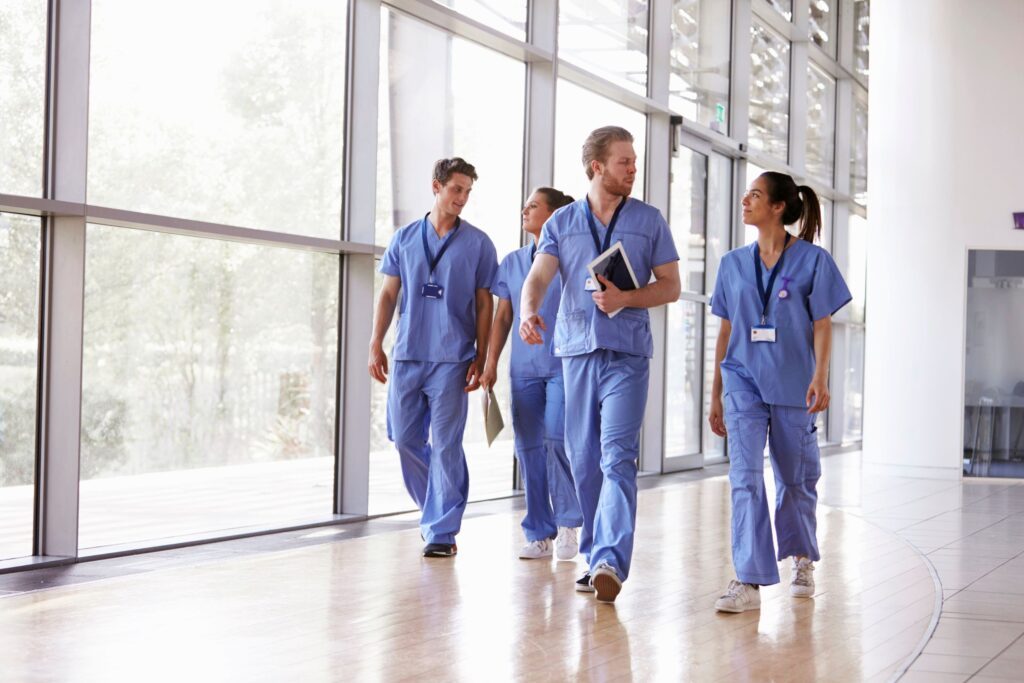 Choosing the right healthcare recruiting software for your needs is an important decision, and it's essential to consider all your options before making a final decision. The first step is to consider the features and capabilities you need in healthcare recruiting software.
Think about what type of staffing tools you have in place, who your target audience for talent acquisition is, and what kind of analytics you need to measure the performance of your talent-sourcing efforts. It's also essential to think about budget, as many different price points are available.
Once you've identified the features you need, it's time to research different healthcare recruiting software options to see which ones offer those features. Be sure to read customer reviews and ask questions if there is anything you don't understand. It may also be helpful to get a free demo of the software to test it before committing.
Needs in the Healthcare Industry
There are unique needs in the healthcare industry regarding the recruiting process. These include finding the right talent quickly and accurately in an ever-changing landscape of regulations, managing large volumes of data, and ensuring compliance with HIPAA standards. There are also factors like around-the-clock staffing, shift scheduling, temporary staffing, and the population's changing needs.
The healthcare industry also requires a unique focus on diversity and inclusion in recruitment practices. Patients come from all walks of life, and recruiting agencies must find candidates representing the diversity of the communities they serve. As such, healthcare recruiting firms and staffing agencies must prioritize creating diverse talent pools and hiring practices that aim to eliminate bias.
Integrating Needs Into the Staffing Process
Healthcare organizations need to work with recruiters who understand the nuances of the healthcare industry and can provide tailored solutions to meet their specific needs. This includes understanding the complexities of healthcare regulations and recruiting for various roles, from doctors and nurses to administrative staff and IT professionals.
The best recruiting software can help manage the healthcare recruitment process and ensure that healthcare organizations can quickly find the right talent for their needs. Look for a platform that offers advanced search capabilities, automated resume screening tools, job postings to multiple healthcare job boards, real-time analytics, compliance management tools, and an easy-to-use interface. Also, consider utilizing temporary staffing software to help healthcare organizations with increased demand.
Utilize Recruitment Software for a Better Hiring Process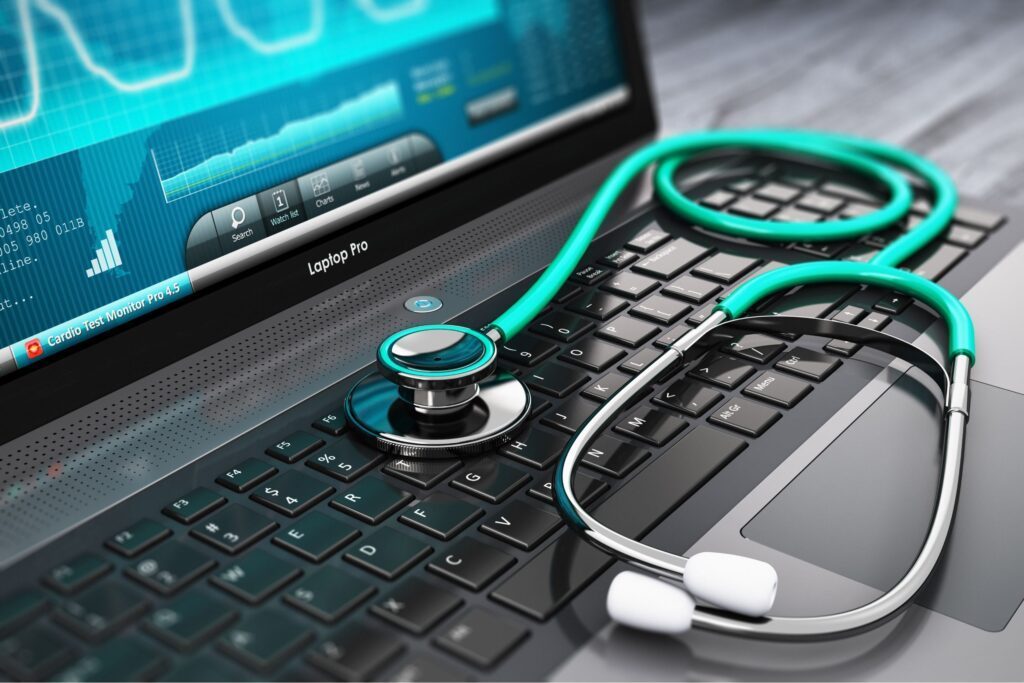 Choosing the right healthcare recruiting software is an important decision, with many options to consider. When selecting a platform, think about your unique talent acquisition needs in the healthcare industry and how to manage large volumes of data best and ensure compliance with HIPAA standards.
Look for features like advanced search capabilities, automated resume screening tools, job postings to boards and social media sites, real-time analytics, compliance tools, and an easy-to-use interface when researching different platforms.
With these tips in mind, you can find the best fit for your recruitment team that will help ensure successful hires every time.