You may have noticed offering a salary and basic health insurance is just not enough to get the talent you are looking for in today's labor market. With so many job options available in today's market, hiring incentives have become an essential tool for organizations to entice talent to join their team. As a recruiter, you should familiarize yourself with the incentives that matter to the people you want to hire.
In this post, we will explore some of the most effective hiring incentives for 2023 that many employers are already using, such as relocation assistance, remote work options, flexible hours, and more. You can use these incentives to help your agency or organization fill its employment needs.
Hiring Incentives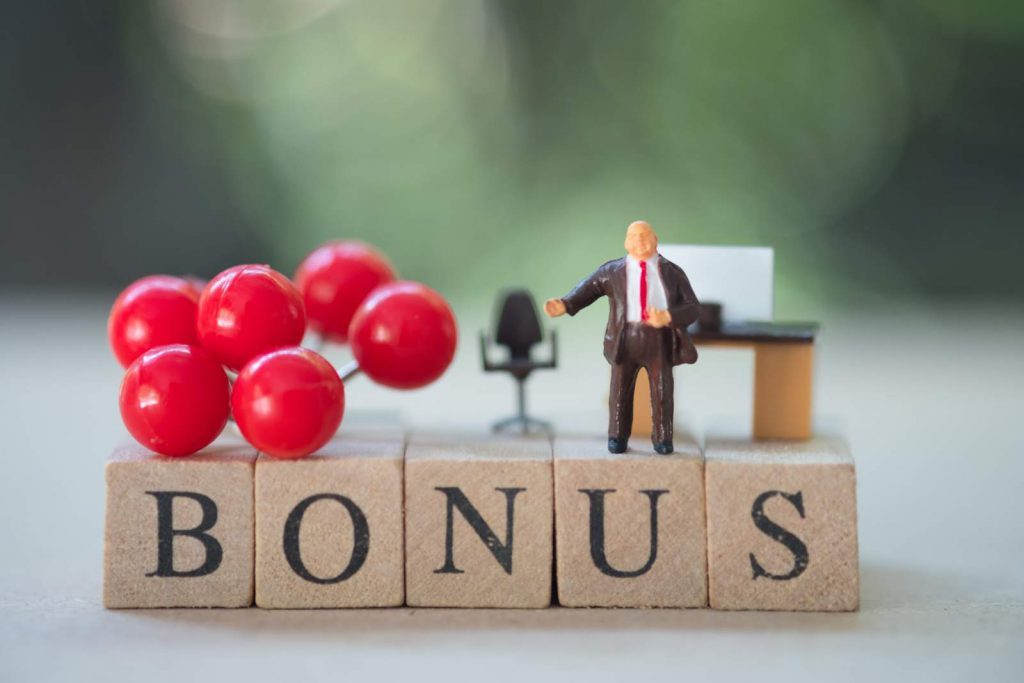 Hiring incentives are essential in today's labor market, allowing the organizations you represent to find and keep valuable team members. These incentives can come in many forms, from monetary rewards for hiring and retention to extra pay for completing specific tasks or goals. According to Harvard Business Review, hiring and pay incentives motivate top performers to stay with an organization while increasing overall job satisfaction.
During the Covid-19 pandemic, signing/hiring incentives became increasingly popular as corporations struggled to hire and keep talented individuals. According to Indeed data, the number of job postings that include different hiring incentives doubled between 2020 and 2021. Additionally, job searches that included hiring incentives increased by 134% in the same timeframe.
Incentives can be used to reward hard work and service. This encourages loyalty, resulting in a more productive workforce. Incentives also provide an additional reason for job seekers to join the team, as they are assured of being rewarded accordingly. By offering hiring incentives, organizations may entice applicants who otherwise would not have considered working for them.
It's crucial for you to understand the different hiring incentives that employers can offer, so you can use them to bring in top talent. Here are some incentives you should promote in 2023.
Relocation Assistance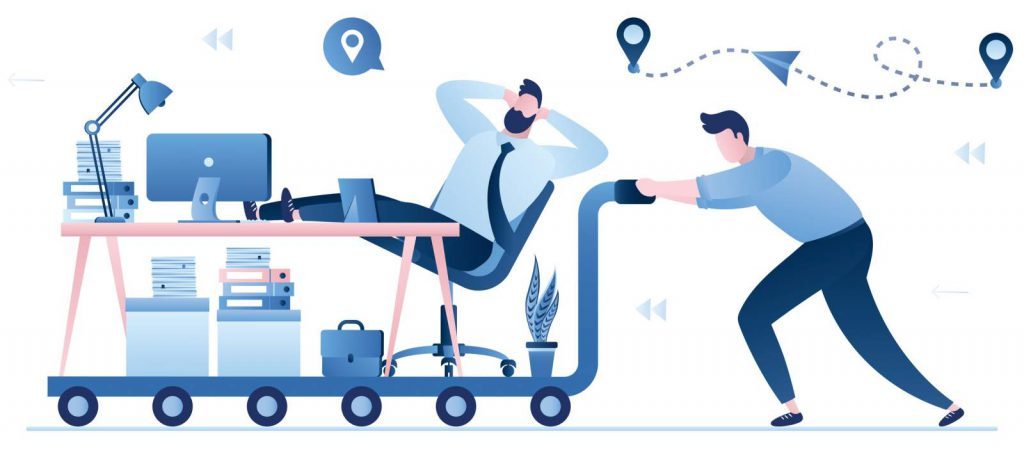 Relocation assistance is a hiring incentive used by employers to entice prospective employees to move for work. This type of assistance can be integral in helping recruits overcome the challenges and factors associated with relocating for a job, such as finding housing or transportation.
According to a survey from Allied, 64.14% of people that relocated for work were offered some form of relocation assistance. Additionally, 36.96% of relocated adults moved for increased pay and/or career advancement.
It is especially beneficial for those who may not have the financial means to make such a move. Employers may provide assistance as a lump sum payment or offer to cover moving and other related expenses. They may also help new hires find housing or arrange temporary accommodation until they can settle into their new homes.
Relocation assistance is an effective incentive because it shows that the hiring company is invested in the success of its workers and that it values their commitment to joining the team. This type of hiring incentive can be especially helpful for organizations looking to appeal to potential recruits who are outside the local area and can make all the difference between hiring a qualified candidate or missing out due to cost-related relocation concerns.
According to American Relocation Connections (ARC), the average cost of relocating an employee can range from $19,309 to $24,216 for renters and from $72,627 to $97,116 for homeowners. This cost may increase and decrease with the volatility of the housing market.
When recruiting someone who lives far away, it's important to make sure that they are aware of any relocation assistance. Otherwise, they may dismiss the opportunity before taking the time to learn more about relocation or remote work options.
Remote Work Options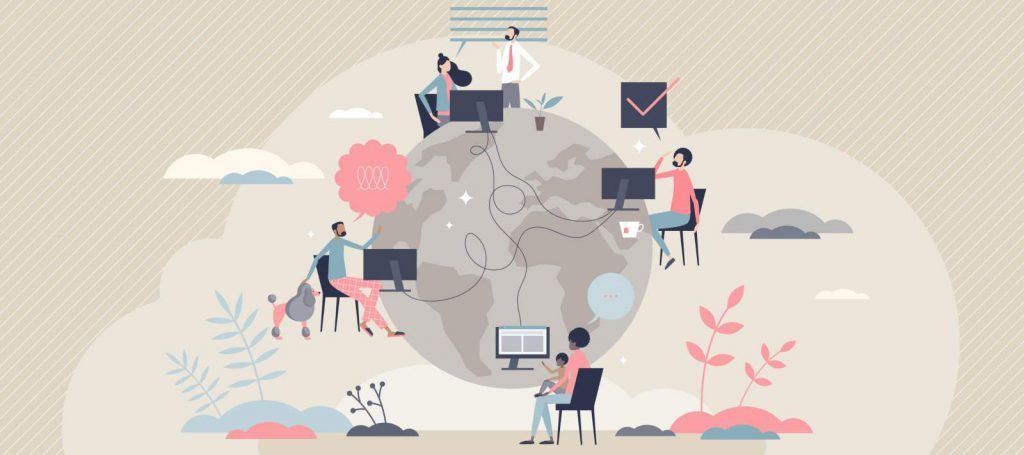 Offering remote work options can be effective in appealing to a larger pool of people, especially millennials. With advances in technology, it is now easier and more cost-effective for companies to implement remote working arrangements. Various types of remote work can be offered as hiring incentives, such as:
Part-time/Full-time Remote Work
Offering the option to work from home flexibly can be an attractive hiring incentive for many people. This allows them to maintain their professional goals while also having the freedom and flexibility to manage their own schedule around other life commitments.
Location Independence
Allowing workers to travel or relocate and still be able to work remotely can be an effective hiring incentive. This opens up the possibility of expanding your hiring pool to include people from all over the world, offering employees a chance to explore and experience different parts of the world while still being productive.
Virtual Team Collaboration
With advances in technology, it is now possible for teams to collaborate and work together remotely. This allows workers to access the latest tools, such as video conferencing, document sharing, and project management systems. This can be a great way for companies to appeal to potential team members who are comfortable with technology.
Offering remote work options as incentives is a great way for you to draw in the best people for your role from an expanded labor market. Not only will this help you find the right candidates for your organization, but it also offers staff a more flexible and autonomous work environment that may be more attractive than traditional office-based jobs.
Remote work really took off during the Covid-19 pandemic. While restrictions have been lifted, remote work has become expected by certain demographics in many sectors. Use remote options to go after talented individuals who either can't relocate or who have a strong desire to accomplish most work tasks from the comfort of their homes.
Flexible Hours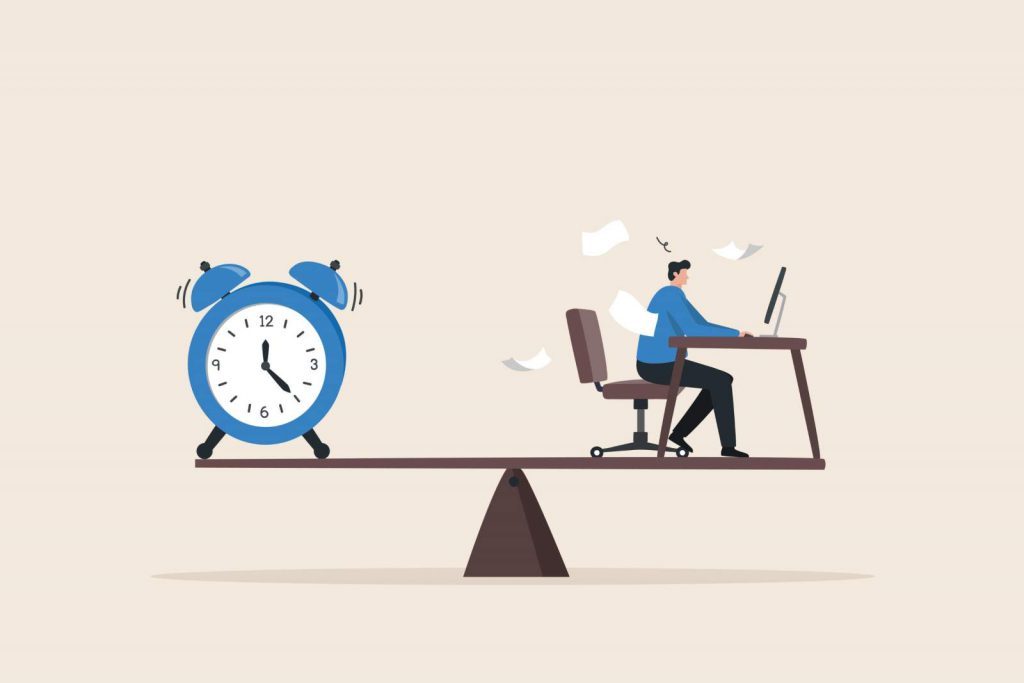 Flexible hours can be a great tool to attract talented personnel. By offering potential candidates the ability to customize their work schedules, employers can stand out from their competitors and make themselves more attractive to top talent. One advantage of flexible hours is that they can help hired workers establish a better balance between work and family life. Studies have shown that employees who manage their hours are more productive and engaged. This could result in higher job satisfaction, better performance, and lower employee turnover rates.
In addition, offering flexible hours can also be an effective way to reach top talent from different parts of the world or from within a company's hiring pool. According to IWG research, 80% of workers in the U.S. would choose a job that offered flexible working over a job that failed to offer this incentive. Flexible working hours can help organizations access a wider range of skills and experiences and provide more attractive hiring incentives for potential candidates.
Incentives such as relocation assistance, remote work, and flexible hours can remove potential barriers that prevent employment. If the business you represent offers any of these, use them to resolve objections that come up throughout the recruiting process.
Hiring and Employee Referral Bonus
Hiring bonuses and employee referral bonuses are additional ways employers can attract top talent. Hiring bonuses reward new hires for joining the company, while employee referral bonuses are a way to reward existing staff for recommending qualified candidates.
Hiring bonuses, also knowns as signing bonuses, are typically used to entice candidates to accept a new position, especially when hiring specialized talent in competitive markets. They can be structured as a one-time payment or an ongoing, performance-based bonus. Some hiring bonuses include additional incentives, such as relocation assistance and vacation days.
Employee referral bonuses are a great way to encourage current team members to recommend people they know who are qualified for the role. This can range from paying a small referral bonus to additional paid days off or shares of company stock. An employee referral system can't replace recruiting agencies, but it can act as a supplementary avenue for increasing employment.
Hiring and referral bonuses work well for job seekers that are focused on financial compensation over other forms of compensation. You can use these bonuses to bridge the gap between what job seekers want and companies want to pay. It's a lot easier for a business to commit to a one-time bonus over an above-average salary.
Health and Wellness Incentives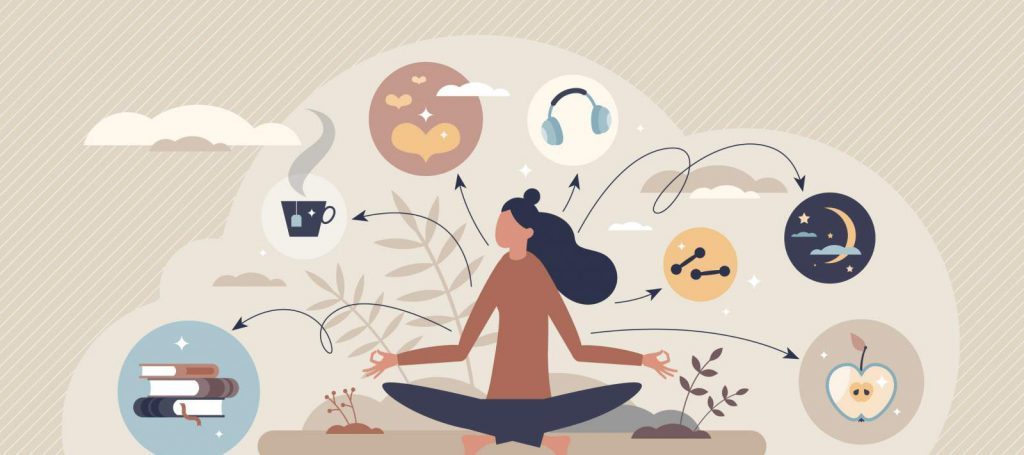 Mental and physical health programs can also be effective hiring incentives. Employers will appeal to top talent and increase employee retention by offering various benefits, from attractive healthcare plans to gym membership reimbursement.
Healthcare plans offer employees access to quality medical treatment at reduced costs, reducing the financial burden of seeking medical care. Adding health-related perks like gym membership can help employees maintain a healthy lifestyle and reduce stress.
Employers can also offer incentives such as flexible working hours, remote work opportunities, and sabbaticals. These incentives give working adults more control over their work-life balance and encourage them to seek new experiences that can boost their professional development.
In addition to these incentives, employers can offer mental health services such as counseling and therapy sessions. Mental health services provide employees with the support they need to manage workplace stress and prevent burnout. Employers can also invest in employee wellness programs that promote healthy habits and lifestyle choices. As a recruiter, you should use these mental and physical health opportunities to bring in younger recruits. Millennials and Gen Z workers tend to prioritize health and wellness more than previous generations, so use these to your advantage when searching for young talent.
Additional Hiring Incentives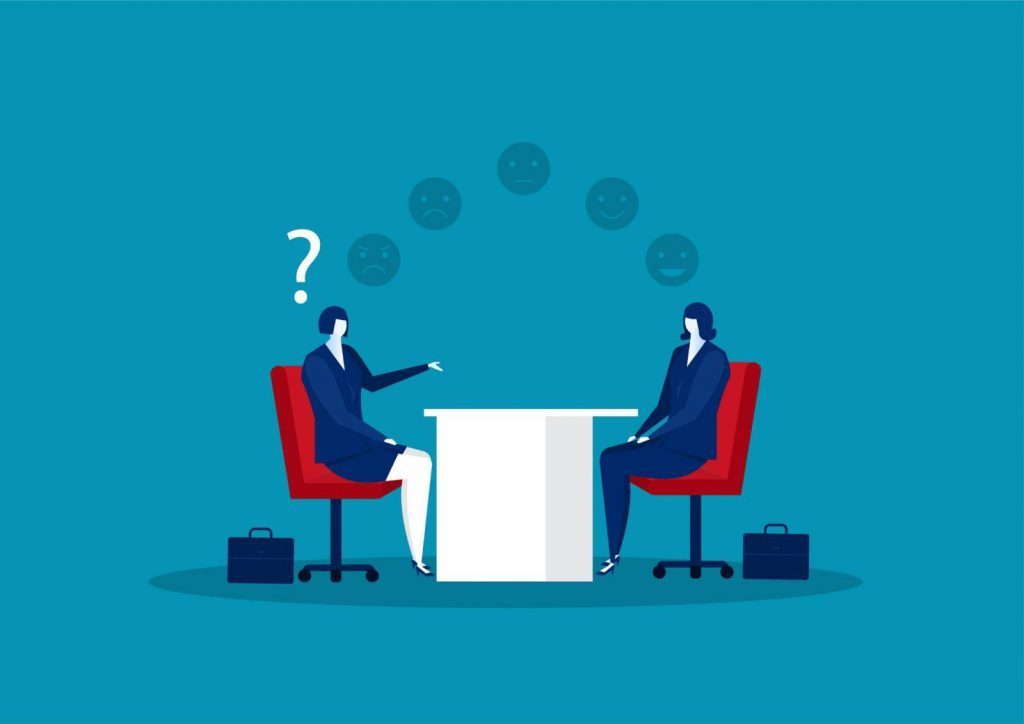 In addition to the standard salary and benefits packages, some companies offer other benefits such as onsite childcare, tuition reimbursement, and other rewards. Onsite childcare is a popular perk that companies of all sizes are increasingly offering. By providing onsite childcare, companies can offer a convenient and low-cost way for employees to care for their children while at work. Furthermore, some companies are offering stipends for off-site childcare services. This is especially beneficial for working parents who may struggle to juggle their work life with childcare needs.
Another hiring incentive that some employers offer is tuition reimbursement. Many businesses will cover part or all of an employee's tuition costs to help them obtain additional skills and knowledge that could benefit the company. This can be a great way to incentivize staff who want to further their education but cannot afford it independently.
In addition, businesses can also offer other hiring incentives such as gift cards, discounts for family members, and even pet-friendly policies. These incentives can help a business stand out from its competitors when hiring new workers and make hiring more attractive for job seekers. Take some time to assess the perks that make your offer unique. While some of these may seem insignificant to some job seekers, something like onsite childcare could be the determining factor that leads a candidate to accept a job offer.
Hiring Incentives Help the Hiring Process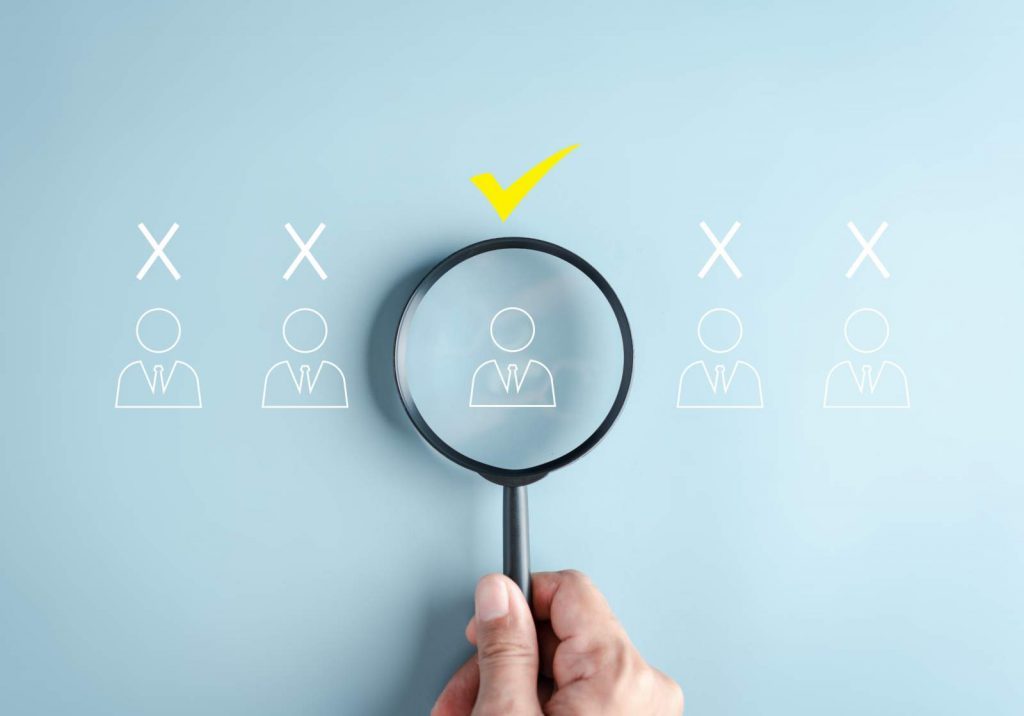 Hiring incentives are a great way to find and retain talented employees. By offering incentives such as financial rewards, health and wellness programs, flexible work arrangements, mental health services, tuition reimbursement, or pet-friendly policies, your organization can create an attractive job offering that increases applications for your open positions and improves the positive perception of your hiring process with candidates.
As a recruiter, you should understand your company's unique selling points to potential recruits and leverage them when searching for the perfect candidate. Any one of these selling points can be the difference between getting the candidate you want and having them decline your job offer.