In the competitive talent acquisition landscape, your careers page is more than a destination for job postings. It's a critical touchpoint in your recruitment marketing funnel.
The right approach can help attract candidates and create an enhanced candidate experience.
This guide will explore the essentials of optimizing your careers page, from visual appeal and recruitment marketing content to seamless navigation.
We'll delve into leveraging SEO techniques, showcasing your employer branding, and incorporating testimonials to make your careers page a standout.
Let's unlock the secrets to attracting and retaining the best candidates for your organization.
What is Recruitment Marketing?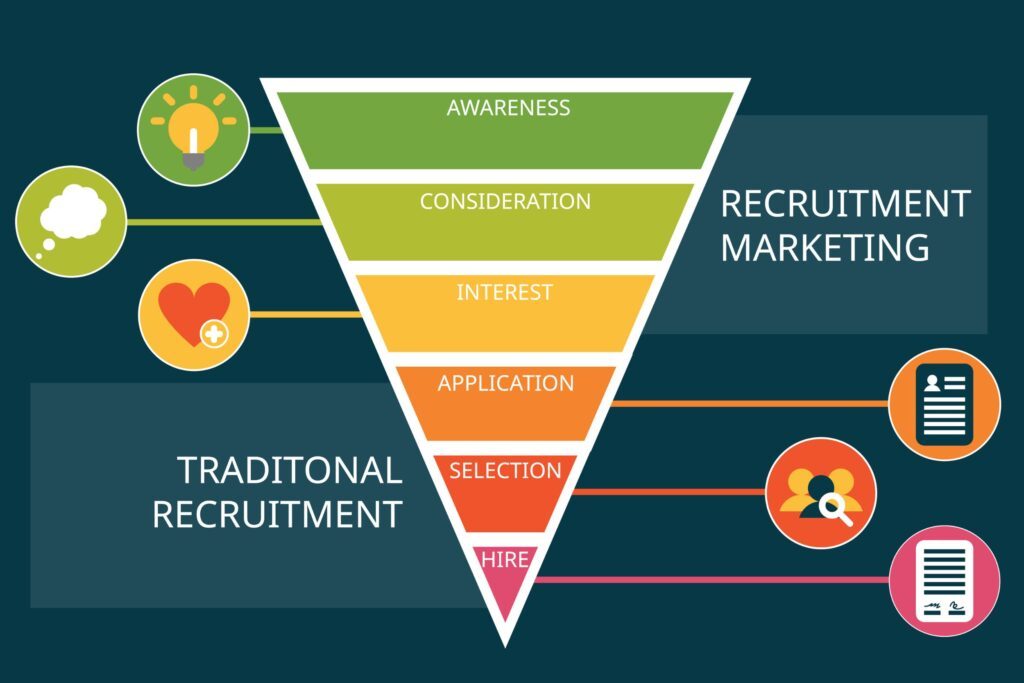 Recruitment marketing campaigns are a set of tactics organizations employ to attract, engage, and nurture potential candidates before they apply for a job.
Recruitment marketing services aim to create a strong employer brand and employee value proposition that distinguishes the organization.
Why is recruitment marketing important? In today's fast-paced digital world, candidates are not just looking for a job but a fulfilling career. They are attracted to companies whose values align with their own and where they can see themselves growing. Hence, an effective recruitment marketing plan is crucial.
It helps organizations stand out amongst competitors, attract high-quality candidates, improve candidate engagement, and, ultimately, reduce the time and cost of hire.
A well-executed recruitment marketing plan can turn your company's careers page into a powerful magnet for talent, drawing in the best candidates who fit your organization's culture and values perfectly.
Why Do Company Career Pages Matter?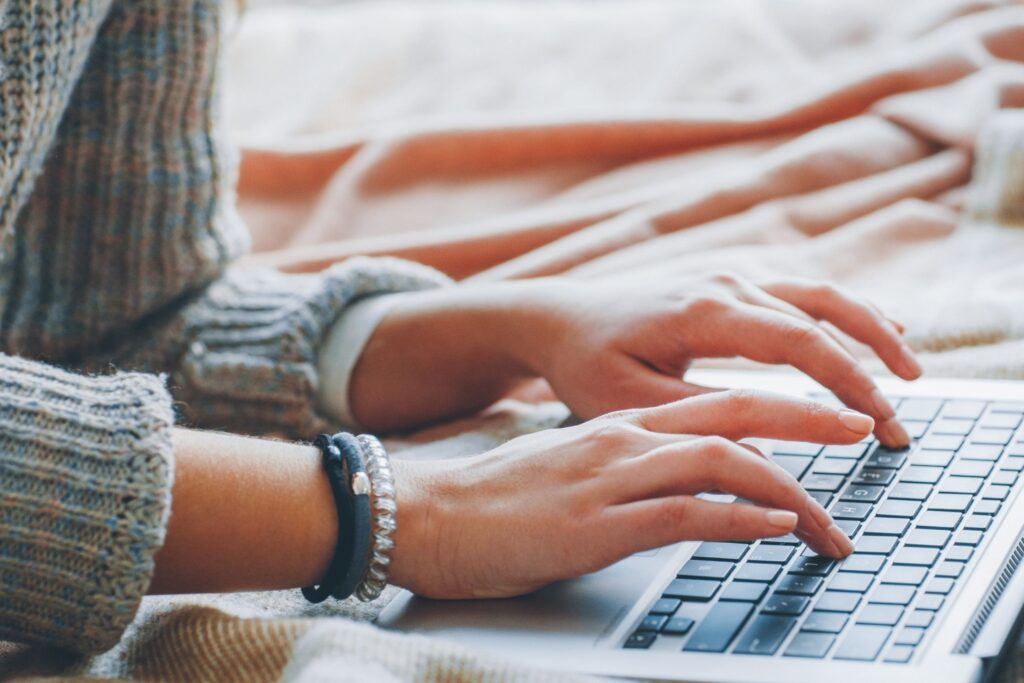 Your careers page plays a pivotal role in your recruitment marketing campaign. It's often the first point of contact between your organization and prospective candidates.
A well-designed careers page provides a window into your company, showcasing the culture, values, and opportunities available. It sets the tone for the candidate experience, making a powerful first impression that can influence a candidate's decision whether or not to apply for a position.
Beyond listing job openings, an effective career page tells a story about your organization, giving prospective candidates compelling reasons to choose your company over others.
Your careers page reflects your employer branding, reinforcing your positioning and messaging in the job market.
The Importance of Optimizing Your Careers Page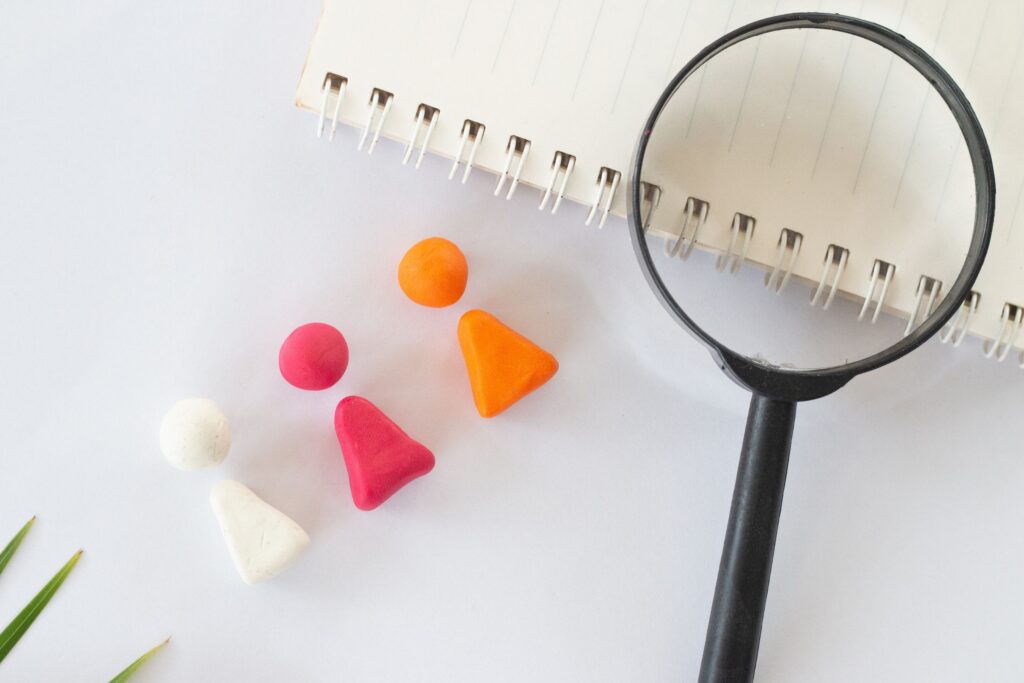 Optimizing your careers page is essential for a multitude of reasons. An optimized career page is a powerful tool in your recruitment marketing arsenal, serving as a list of job openings and a compelling platform to showcase your company culture and values.
An engaging, user-friendly, and SEO-optimized careers page can significantly enhance your visibility in search engines and job boards, making it easier for job candidates to discover your company.
It also enables you to provide an immersive, interactive experience that truly resonates with job seekers, giving them a glimpse into what it's like to work at your company.
Furthermore, optimization allows for better site navigation and functionality, ensuring visitors can effortlessly explore job opportunities, learn about your values and culture, and ultimately apply for positions.
A well-optimized careers page can significantly improve the candidate experience, making your company a more attractive choice for top talent.
Hence, investing time and resources to optimize your careers page is critical to strengthening your employer brand and recruitment marketing efforts.
3 Key Strategies to Optimize Your Careers Page
Prioritize User Experience and Design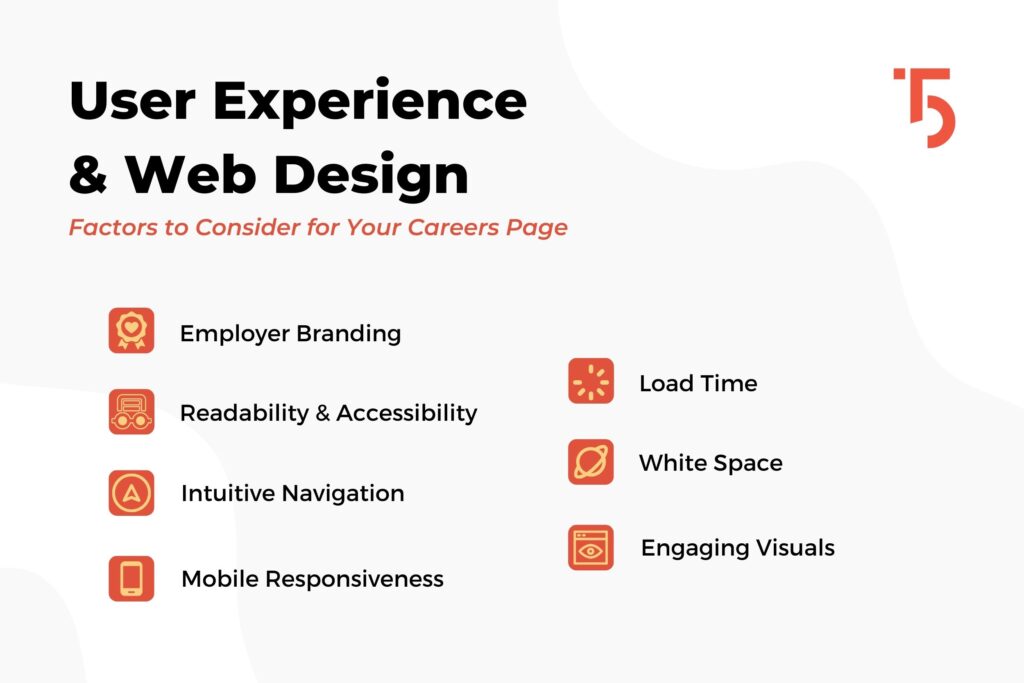 In today's digital age, visual appeal plays a significant role in capturing and retaining visitor interest. A visually appealing web design can create a lasting impression on prospective candidates, increasing the likelihood of them exploring your company further and eventually applying for a position.
A clutter-free, aesthetically pleasing design enhances readability and reflects your company's professionalism and attention to detail.
It conveys a sense of your brand personality, helping candidates to visualize themselves as part of your organization. Here are some key hallmarks of great web design.
Be Consistent With Your Employer Branding
Brand consistency is crucial in establishing a strong identity and fostering trust with potential candidates. Ensure your careers page aligns with your company's brand aesthetic, using consistent logos, colors, fonts, and imagery.
Prioritize Readability and Accessibility
Great web design is easy to read and accessible. Use clear, easy-to-read fonts and ensure a good contrast between text and background. Accessibility features such as alt text for images, video captions, and keyboard-friendly navigation should also be considered to create an inclusive user experience.
Implement Intuitive Navigation
An intuitive and easy-to-navigate design is a benchmark of great web design. Clear menus, straightforward layout, and prominent call-to-action buttons ease the navigation process, facilitating a seamless experience for job seekers from browsing to application.
Ensure Mobile Responsiveness
In an increasingly mobile world, a great web design is responsive across all devices. With most job seekers using mobile devices for their job search, ensure your careers page is optimized for mobile viewing to provide a seamless experience for all users.
Ensure Fast Load Times
Fast page load times are essential in today's fast-paced digital world. A slow-loading page can lead to high bounce rates, resulting in a loss of potential candidates. Optimize your website elements to ensure speedy load times and engage candidates.
Use White Space Strategically
Using white space can enhance your careers page's overall look and readability. White space can help to break up text, making it more digestible and drawing attention to important elements on the page.
Implement Engaging Visuals
Engaging visuals such as images and videos can capture candidate interest and convey important information. Use high-quality visuals that reflect your company culture and values to create a strong connection with candidates.
Produce Compelling Recruitment Marketing Content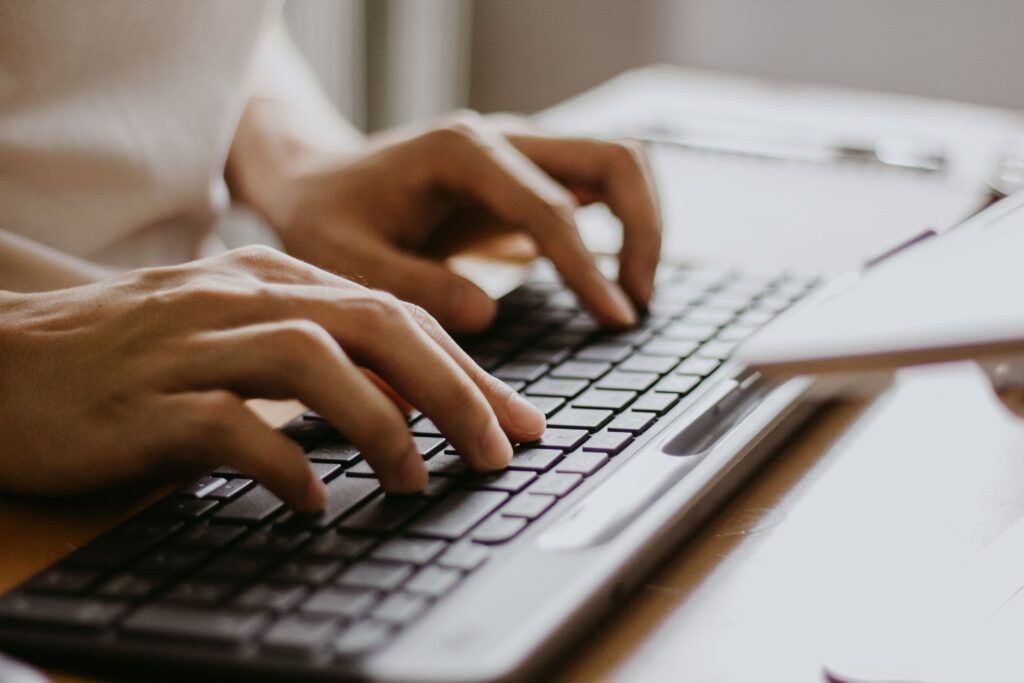 Content is a critical element of career pages crucial in communicating your company's story, culture, values, and opportunities.
Engaging content can pique candidates' interest, compelling them to explore your company further and apply for open positions. It helps paint a picture of what it's like to work at your company, conveying the unique aspects of your employer brand that differentiate your company from others.
Moreover, quality content can enhance your SEO efforts, making your careers page more discoverable in search engines. Hence, compelling content is paramount in optimizing your careers page and attracting top talent.
Use the following content-focused recruitment marketing examples to get started.
Showcase Your Company Culture and Values
One effective way to incorporate content on your careers page is by showcasing your company culture. This could be done through various content forms such as blogs, videos, photos, and testimonials.
Use these to highlight the work environment, core values, team activities, perks and benefits, and other aspects that make your company a great workplace. This gives candidates a glimpse into your company culture, helping them determine if they would be a good fit.
Highlight Career Growth and Development Opportunities
Another approach is to highlight your company's career growth and development opportunities. This could include detailing your company's approach to professional development, showcasing learning and development initiatives, and highlighting success stories of employees who have grown their careers within your business.
This sends a clear message to potential candidates that your company values personal and professional growth, making your company an attractive choice for ambitious professionals.
Feature Employee Testimonials
Featuring employee testimonials on your careers page can be a powerful way to give a genuine, firsthand account of what it's like to work at your company.
Authentic testimonials can resonate with candidates, offering a more relatable and credible perspective of your company's culture and values.
Incorporate a FAQ Section
Incorporating a FAQ section can provide candidates with quick answers to common questions about your company, the application process, benefits, culture, and more. This enhances the usability of your careers page and saves time for both candidates and your HR team.
Create Compelling Job Descriptions
Job descriptions are the heart of your recruitment process. They should be clear, concise, and compelling, reflecting your current job openings. But beyond that, they should also articulate the value and opportunities the role presents to potential candidates.
This can be achieved by highlighting how the role contributes to the company's mission, the potential for professional growth, and the benefits and perks of the position.
Additionally, consider incorporating key SEO terms within your job descriptions to make them easily discoverable in search engines. All these tactics can help attract high-quality candidates who align with your company's vision and values.
Practice Good SEO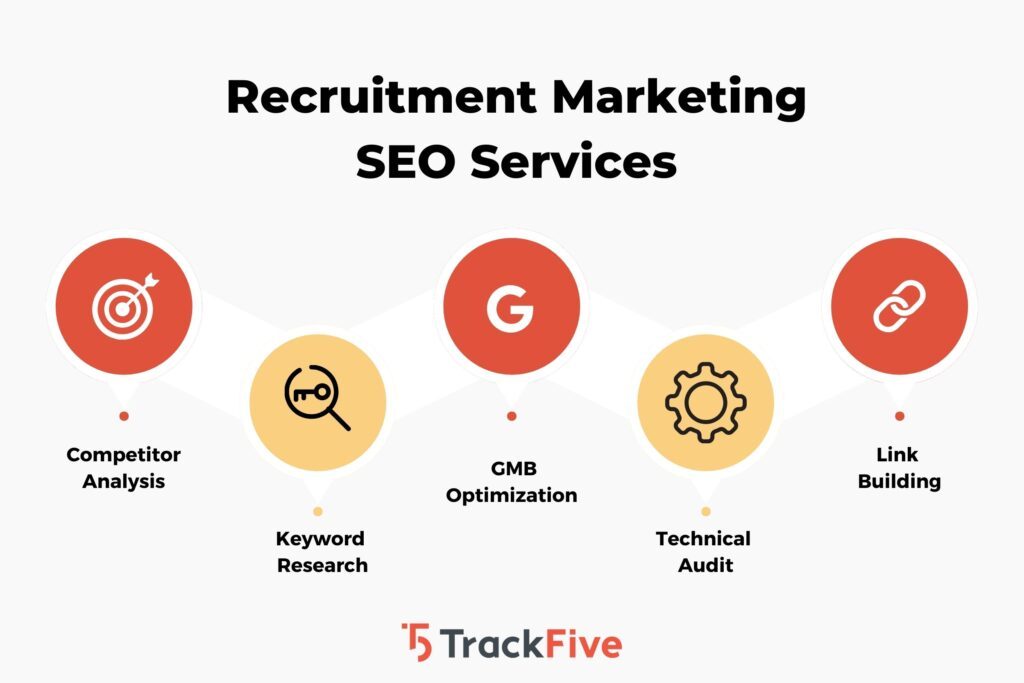 Search engine optimization, or SEO, is a powerful tool to increase the visibility of your careers page on search engines. When properly implemented, SEO can significantly boost your career site's ranking on search engine results pages (SERPs), leading to higher organic traffic.
Potential candidates often start their job search on search engines, so having a highly ranked careers page can increase the likelihood that they will discover your company's opportunities.
Plus, high-quality SEO can help attract candidates who are a better fit for your roles, as they will likely be searching for specific job titles, skills, or industries your company caters to.
Use Relevant Keywords
Keywords play a crucial role in SEO. Conduct keyword research to identify the terms potential candidates use during their job search.
These keywords should be strategically placed throughout your careers page, including meta tags, headings, URL structures, and job descriptions.
Optimize Page Titles and Meta Descriptions
Page titles and meta descriptions are essential elements that search engines use to determine the relevance of your page to a user's search query.
Ensure your page titles and meta descriptions are relevant concise, and include your target keywords.
Create Quality Content
Quality content is vital to improving SEO. The content on your careers page should be unique, valuable, and relevant to your target audience.
This includes job descriptions, company information, and blog posts. Quality content helps improve your search rankings and encourages users to stay on your page longer, enhancing user engagement.
Build Quality Backlinks
Backlinks, or inbound links, are another important aspect of SEO. When reputable websites link to your careers page, search engines signal that your content is valuable and trustworthy, improving your search rankings. You can build quality backlinks through guest blogging, partnerships, and PR.
Ensure Your Site is Mobile-Friendly
As search engines prioritize mobile-friendly sites in their rankings, ensuring that your careers page is optimized for mobile viewing is essential. This includes responsive design, fast load times, and easy navigation on mobile devices.
By implementing these SEO techniques, you can enhance your careers page's visibility on search engines, attract organic traffic, and engage more quality candidates.
Build Your Recruitment Marketing Strategy With TrackFive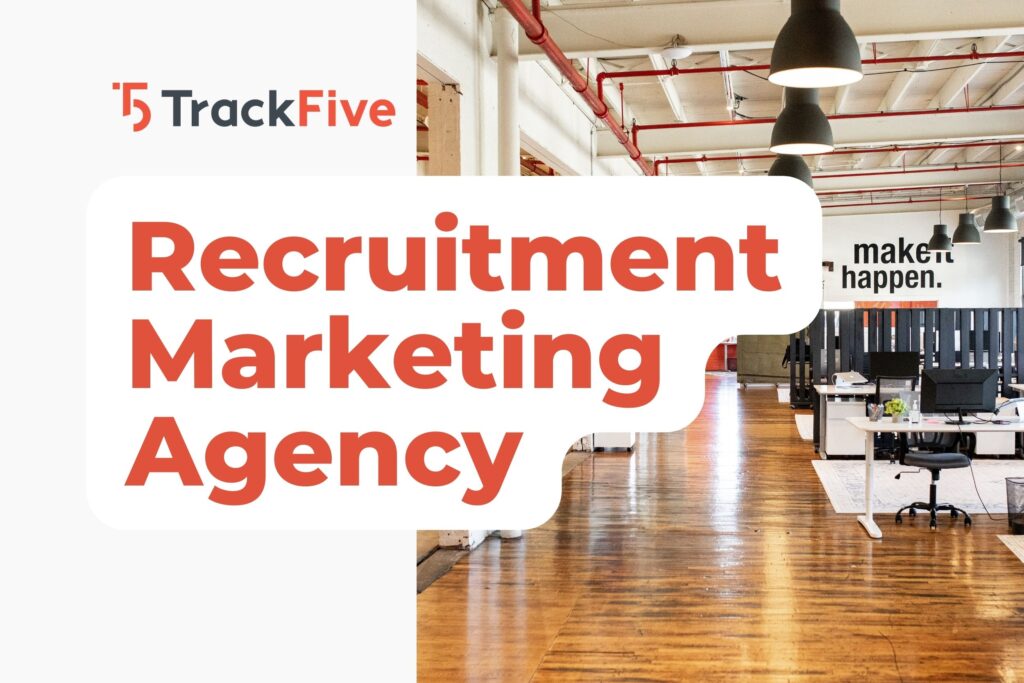 A robust recruitment marketing strategy has to start somewhere – and implementing these techniques can transform your hiring process, positioning your company as an attractive choice for top talent.
However, developing and executing an effective recruitment marketing strategy can be challenging. That's why at TrackFive, we specialize in doing just that.
As a leading recruitment marketing agency, we have the expertise and tools to help you attract, engage, and hire the best talent.
Our team of expert recruitment marketers will work closely with you to understand your unique needs and organizational culture, crafting a tailor-made strategy that drives results. Boost your recruitment efforts with TrackFive's recruitment marketing services and experience the difference a strong marketing strategy can make.