When recruiting in the healthcare industry, identifying the right candidate extends beyond confirming their medical competence.
The ideal doctor is technically skilled and possesses qualities that enable them to deliver exceptional patient care. These attributes can be the difference between a functional healthcare team and an outstanding one.
This blog post delves into the essential qualities every great doctor should possess—from good communication skills to empathy and professionalism.
As a recruiter, understanding these characteristics will facilitate the selection of doctors who will thrive on patient care teams, ensuring the delivery of top-notch healthcare services.
Good Communication Skills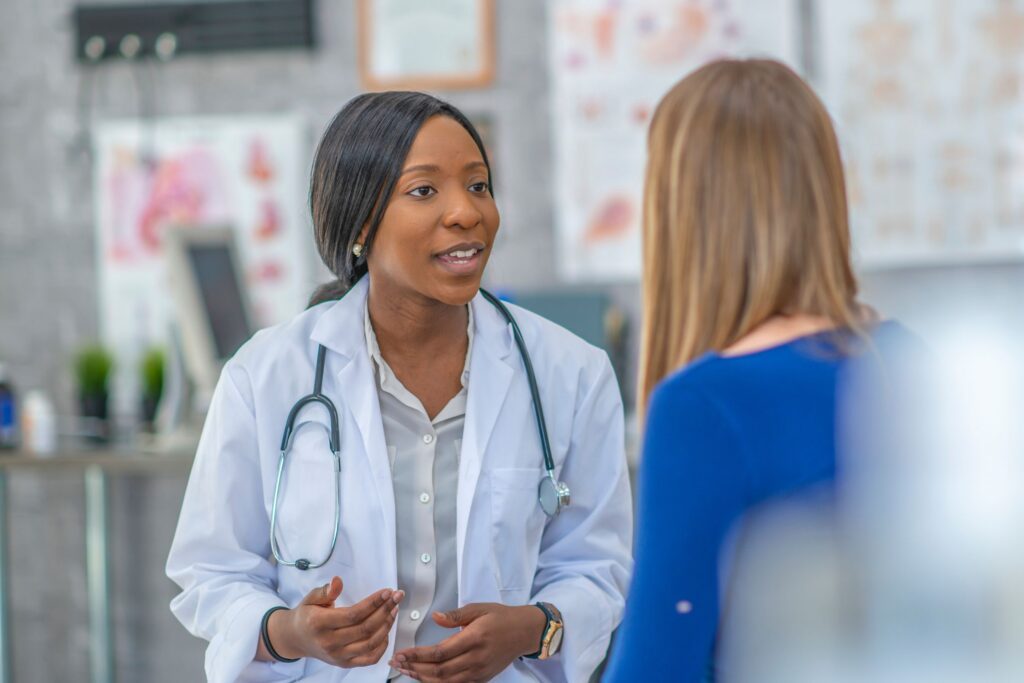 Active Listening Skills
Active listening skills entail fully engaging with the speaker, understanding their message, responding thoughtfully, and remembering critical information. For a good doctor, it's not just about hearing the patient's words—it's about deciphering the emotions and concerns underlying those words.
Being a good listener enables doctors to diagnose correctly and devise the most effective treatment plan. Thus, active listening becomes essential for delivering patient-centered care—it builds trust, fosters patient satisfaction, and can even impact treatment outcomes.
Ask Open-Ended Questions
Good doctors always ask open-ended questions. These questions require more than a simple yes or no response, encouraging patients to share more about their symptoms, experiences, and concerns. By asking open-ended questions, doctors can gather comprehensive information crucial for accurate diagnosis and treatment.
Furthermore, it demonstrates the doctor's genuine care in understanding the patient's situation, enhancing the doctor-patient relationship. Good communication skills foster an environment of empathy and trust, which are integral to patient satisfaction and overall care quality.
Great Bedside Manner
Bedside manner refers to how doctors interact with their patients – it's not just what is said but how it is said. A doctor with excellent bedside manners exudes warmth, empathy, and respect, significantly enhancing patient comfort and trust.
They're able to allay fears and make patients feel empowered. This level of personalized care enhances patient satisfaction and can positively influence health outcomes. It encourages patient openness and adherence to treatment, which are critical for effective healthcare delivery.
Display Empathy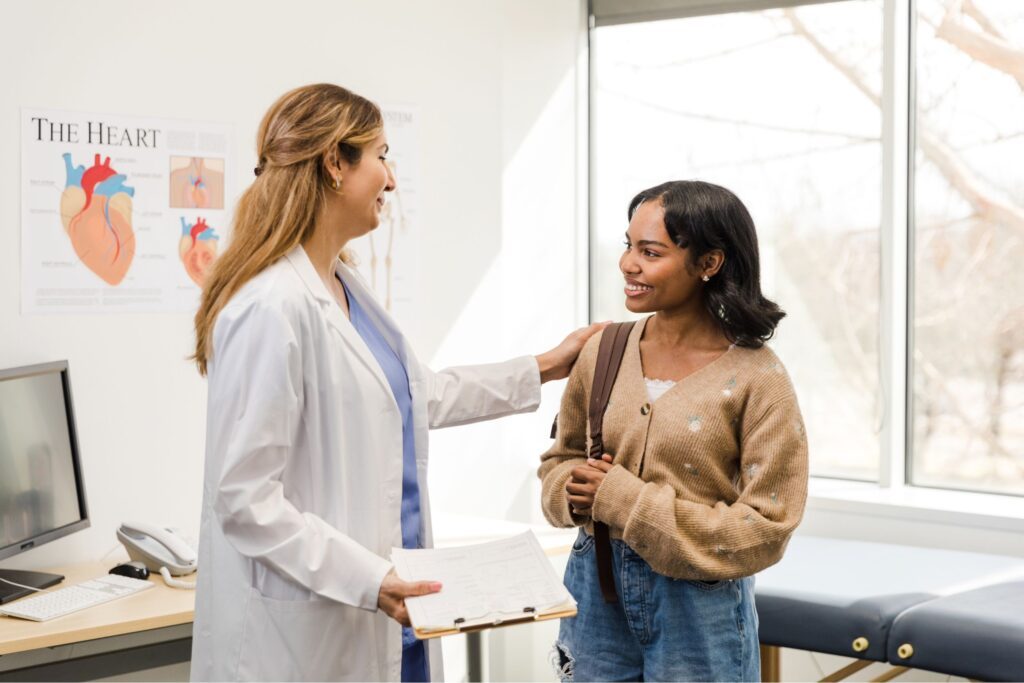 Ability to Understand Patients
Understanding patients is an essential quality that all good doctors possess. It involves delving beyond the physical symptoms to recognize and acknowledge the emotional and psychological aspects of a patient's health.
A doctor who exhibits empathy is not only sensitive to the patient's physical discomfort but also to their emotional distress. They offer hope and comfort during challenging times, fostering a nurturing environment that encourages open communication.
This level of understanding and empathy significantly enhances patient-doctor trust, improving patient satisfaction, better adherence to treatment plans, and, ultimately, better health outcomes.
Compassionate About Their Work
Compassion is a cornerstone of healthcare. Good doctors genuinely care for their patients—this is reflected in their desire to alleviate suffering and improve the quality of life. Their compassion goes beyond the confines of the clinic or hospital, influencing their interactions with patients, family members, and other healthcare professionals.
A compassionate doctor treats every patient with dignity, respect, and kindness, irrespective of their health condition or personal circumstances. This humanistic approach to medicine enhances patient satisfaction and fosters a positive and supportive healthcare environment.
A compassionate doctor is not just a medical professional—they are a pillar of support, a beacon of hope, and often, the difference between a patient giving up or fighting on.
Professionalism & Expertise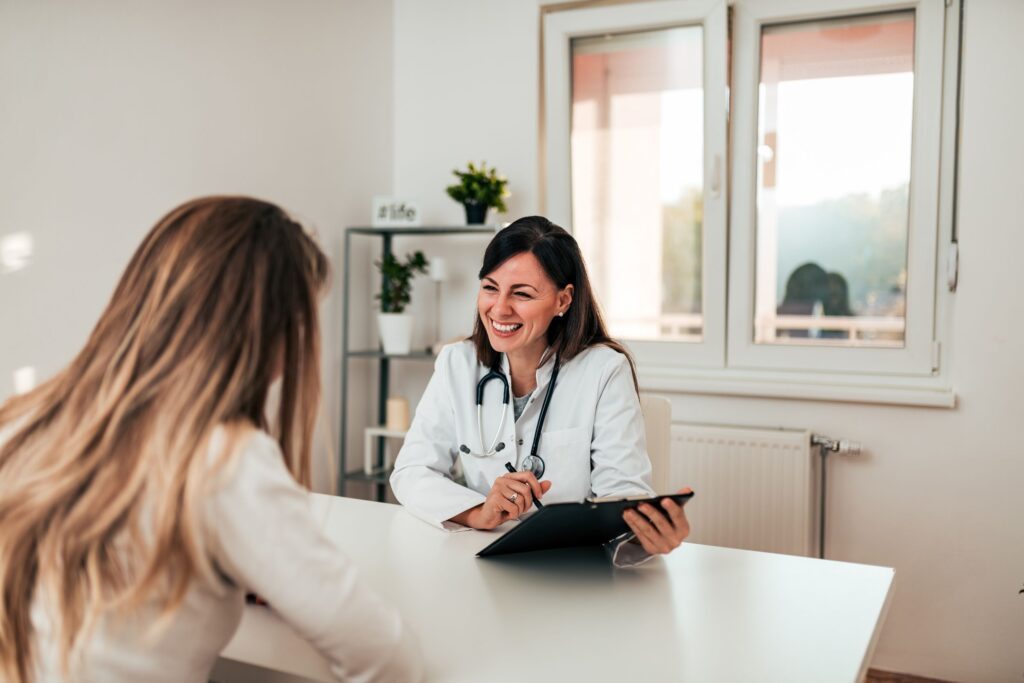 Extensive Medical Knowledge
Possessing extensive medical knowledge is a fundamental quality of a great doctor. This includes the medical degree and staying updated with the latest advancements and research in the field.
A doctor's ability to make accurate diagnoses, suggest appropriate treatments and successfully manage a patient's health largely depends on their breadth and depth of medical knowledge.
Furthermore, with robust expertise, doctors can impart meaningful advice to patients, fostering informed healthcare decisions. This constant pursuit of knowledge underscores their commitment to their profession, evoking patient trust and respect.
Convey Medical Terminology to Patients
Doctors must understand that most of their patients did not attend medical school. Therefore, using too much medical terminology can be confusing and lead to a patient feeling uninformed.
By translating complex medical terms into language that patients can easily understand, doctors can foster better comprehension of their health conditions, treatment options, and potential outcomes.
By doing so, doctors empower patients to take an active role in their healthcare. Hence, this skill is not just about communication; it's about fostering patient engagement, autonomy, and confidence in their healthcare journey.
Maintain a High Standard of Care
Maintaining a high standard of care is pivotal to a great doctor's role. This quality ensures patients receive accurate diagnoses, effective treatments, and appropriate follow-up care. A high standard of care also involves adhering to ethical guidelines, respecting patient confidentiality, and upholding professional integrity.
This commitment to excellence fosters trust in patients, reassures them of their well-being and improves health outcomes. Therefore, maintaining a high standard of care is a testament to a doctor's dedication, professionalism, and commitment to their patients' health.
Personal Skills & Self-Improvement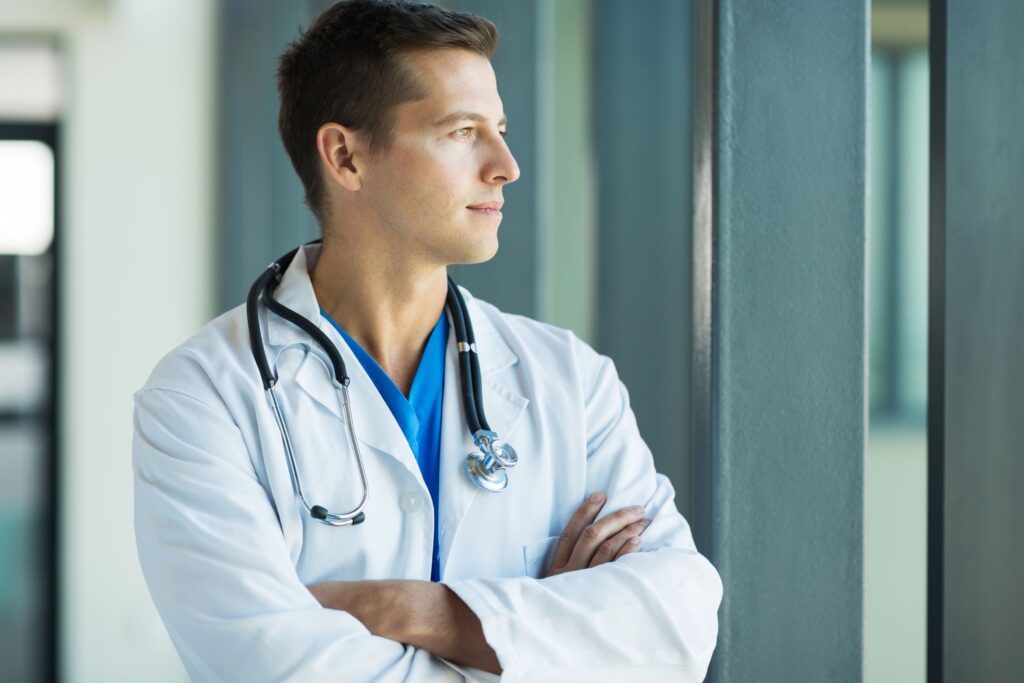 Take Care of Own Health and Well-Being
Just as a physician prioritizes their patient's health, caring for their health and well-being is equally important. This self-care is crucial to maintaining the high performance level required in the medical field.
A healthy doctor is more likely to make balanced, informed decisions. Furthermore, personal well-being contributes to resilience, enabling them to handle stress, prevent burnout, and empathetically respond to patients.
Time Management and Organizational Skills
Time management and organizational skills are two significant qualities of a good doctor. Doctors must prioritize and manage their time efficiently with many responsibilities, ranging from patient care to administrative tasks.
This ensures that each patient feels cared for without compromising on the quality of service. Moreover, excellent organizational skills help doctors keep track of patient records, follow up on treatments, and stay up-to-date with the latest medical research. These skills contribute to smooth healthcare delivery, improving patient satisfaction and outcomes.
Ability to Separate Personal Life From Work
A crucial quality of a good doctor is the ability to separate personal life from work. This quality enables them to stay focused and objective, ensuring that personal matters do not interfere with their professional responsibilities.
They maintain a clear boundary between the personal and professional, preventing emotional turmoil or distractions from affecting patient care. Despite the emotional toll that their work can take, they keep their personal feelings in check, delivering the highest standard of care consistently. This balance is vital for their mental well-being and for maintaining professionalism and integrity in their practice.
Collaborative Teamwork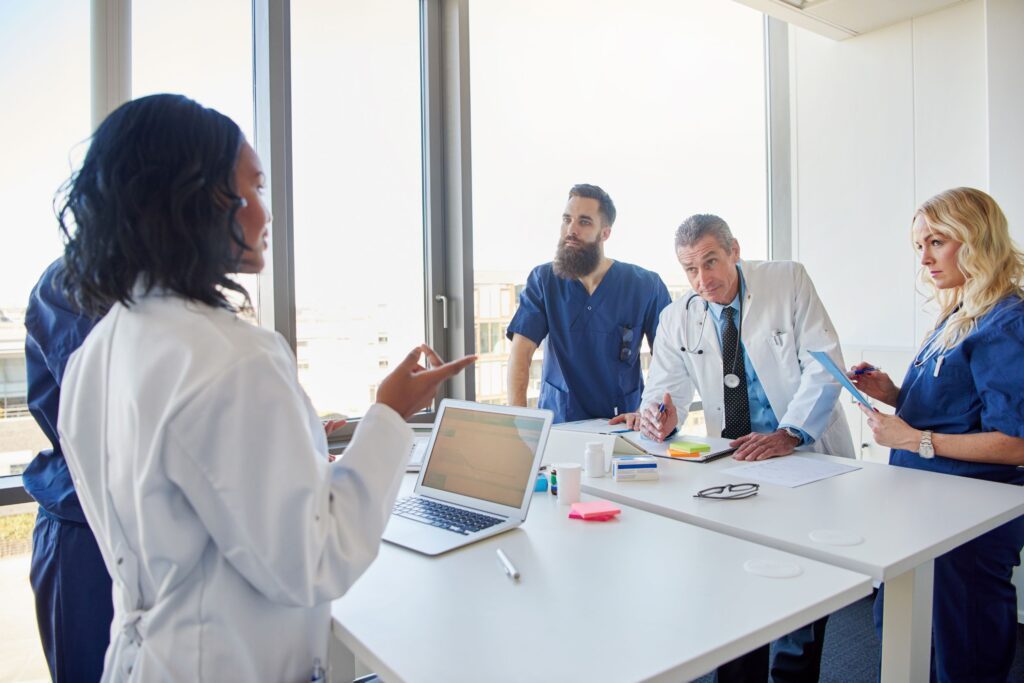 Great Team Player
Being a great team player is an essential quality for a doctor. Their ability to collaborate effectively with other medical team members – from nurses to social workers to healthcare assistants – can significantly enhance patient care.
This requires open communication, respect for others' roles, and a willingness to share knowledge and support colleagues. A doctor who excels in teamwork contributes to a cohesive healthcare team and fosters an environment of mutual learning and continuous improvement.
Ultimately, this collaborative approach translates into high-quality patient care and more favorable health outcomes.
Cultural Sensitivity
Cultural sensitivity is an indispensable quality for a great doctor. It involves understanding, respecting, and appreciating the diverse cultural backgrounds of patients and healthcare workers alike.
Doctors with cultural sensitivity can provide more personalized and effective care and work more effectively on healthcare teams. This sensitivity thus contributes to a more inclusive healthcare environment where every patient and staff member feels understood, respected, and valued.
Strong Work Ethic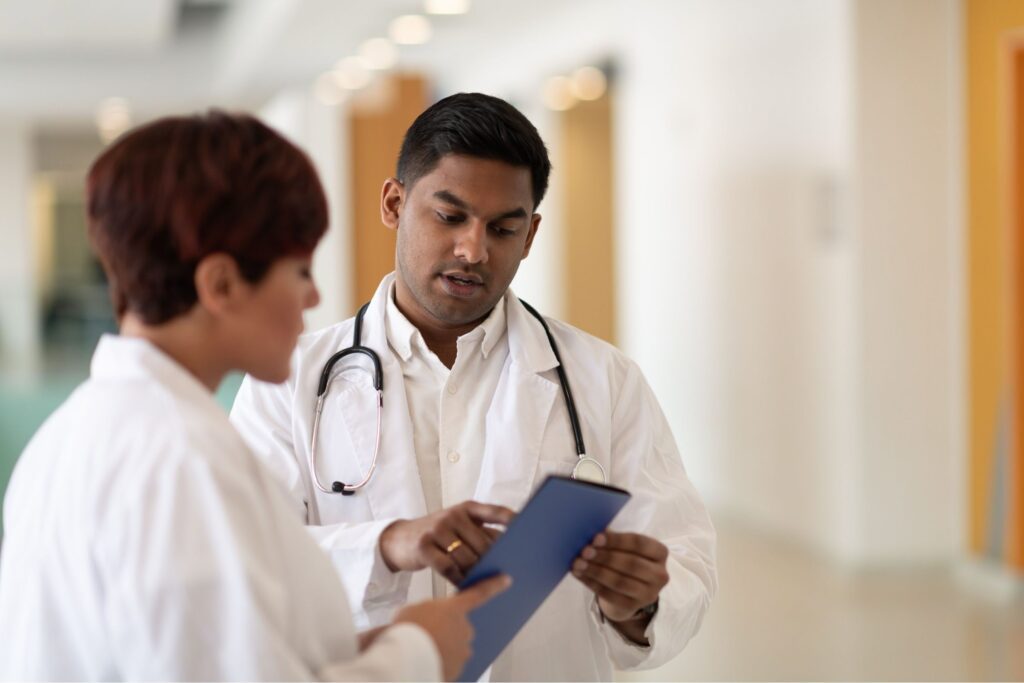 Adaptable and Flexible
In the dynamic healthcare landscape, being adaptable and flexible is an invaluable quality for a great doctor. Changes in medical technology, treatment protocols, and healthcare policies necessitate a doctor's capacity to adjust and adopt new methods swiftly.
Their flexibility allows them to handle unexpected situations or emergencies with composure. Furthermore, doctors must adapt to varying patient needs, working long hours, and team dynamics. This adaptability ensures they can provide consistent, high-quality care, regardless of circumstances.
Detail-Oriented
Being detail-oriented is a requisite quality for great doctors. This characteristic allows them to accurately diagnose health conditions by meticulously reviewing symptoms, medical history, and test results. It also aids in prescribing precise treatment plans tailored to each patient's unique needs.
Moreover, attention to detail is crucial in preventing medical errors, such as missed symptoms or incorrect prescriptions, thereby enhancing patient safety. This attribute also extends to administrative tasks, such as maintaining accurate patient records and following up on treatments.
Hence, a detail-oriented doctor ensures high-quality patient care and contributes to the efficiency and reliability of healthcare services.
Recruit the Perfect Doctor Today
Recruiting doctors who exhibit the above qualities can revolutionize the dynamics of your healthcare team and significantly enhance patient care. A great doctor is defined not only by their medical knowledge and skills but also by their qualities.
By prioritizing these qualities in your recruitment process, you can ensure the success of your healthcare team, improve patient satisfaction, and ultimately contribute to better health outcomes.
Begin your journey today to cultivate a team of exceptional doctors dedicated to excellence in patient care.