As healthcare recruiters, you can leverage the power of social media to reach out and attract more healthcare professionals. With the right strategies, you can use social media to connect with travel nurses and healthcare facilities who are looking for short-term assignments in different locations. In this article, we'll discuss how healthcare recruiters can use social media to effectively recruit travel nurses and other medical professionals. We'll also look at tips on how to maximize your recruitment efforts through various platforms such as LinkedIn, Twitter, Facebook, and Instagram.
By following these guidelines, you will be able to find qualified candidates faster and increase your chances of successfully hiring for your travel nursing positions.
The Effectiveness of Social Media Recruiting
Social media recruitment is an effective strategy for healthcare industry recruiters due to its cost-effectiveness and ability to quickly reach potential candidates. It allows you to cast a wide net and reach more healthcare professionals than traditional methods such as newspaper ads or job boards. Additionally, social media offers healthcare organizations the opportunity to develop relationships with candidates over time and to create a bond based on mutual interests, which can be difficult to do in other mediums.
When it comes to recruiting travel nurses specifically, social media can be an especially effective tool. Travel nurses often have more flexible schedules than other healthcare professionals, meaning they are more likely to check their social media accounts and respond to job postings in real-time. 
Additionally, travel nurses often appreciate the convenience of being able to apply directly on social media and are more likely to engage with the recruiter if they can do so in their own time. 
Furthermore, you can use social media platforms to showcase your organization and attract potential candidates by highlighting employee testimonials or providing an inside look at the company.
How to Utilize Individual Platforms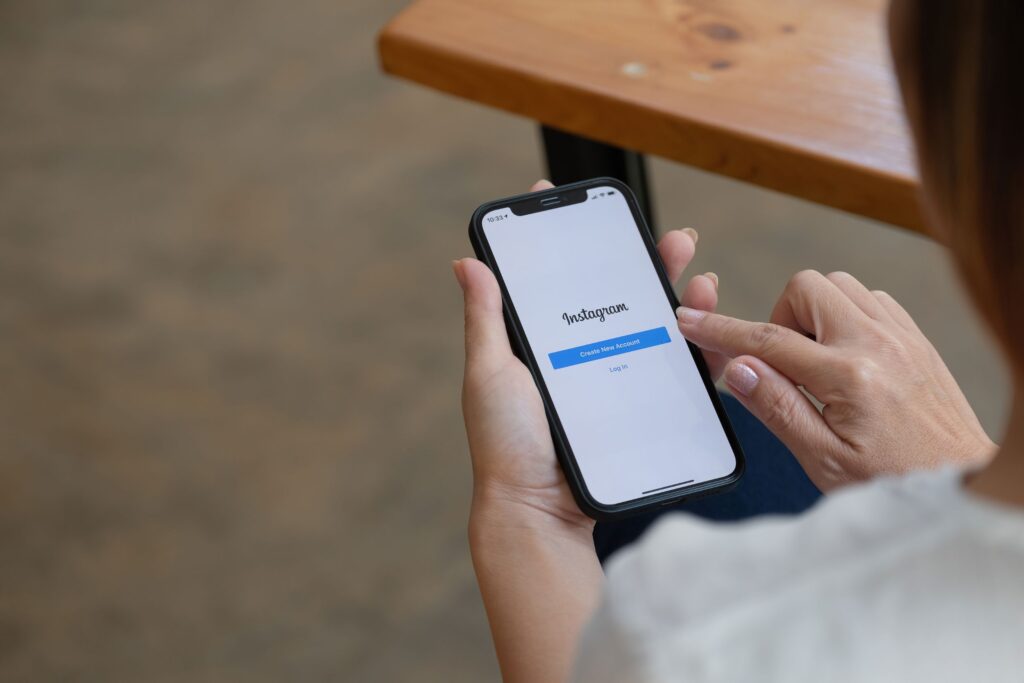 As healthcare recruiters, it is important to leverage social media platforms in order to reach a broader audience and attract more healthcare professionals. LinkedIn, Twitter, Facebook and Instagram are all great platforms for recruiting healthcare professionals.
LinkedIn
LinkedIn is an ideal platform to reach out to potential candidates directly. It gives you the ability to post job openings, share company updates and even access employee referrals. With LinkedIn Groups, you can also now join groups and relevant communities to increase your recruitment reach.
Make sure your profile is up-to-date, with a clear description of your position as a healthcare recruiter. You can also use relevant yet strategic hashtags to search for qualified travel nurses who have the right experience and qualifications.
Twitter
Twitter is another great platform to use for recruitment. By creating relevant hashtags and participating in conversations, you can target healthcare professionals interested in travel nursing opportunities. 
Try using targeted hashtags to search for qualified nurses, such as "travel nurse" or "travel nursing jobs". You can also use targeted keywords to filter the search results.
Facebook Groups
Facebook is also a great tool to use in your recruitment strategy. It allows you to post job openings and get feedback from potential candidates in real-time online. You can also join healthcare professional groups on Facebook, allowing you to connect with more people interested in travel nursing opportunities.
Facebook groups can also be a great way to get in touch with potential candidates, as well as build relationships and stay up-to-date on the latest travel nursing trends. Additionally, you can use Facebook Ads to target potential candidates who fit the requirements for the open positions you are looking to fill. Start a group specifically dedicated to recruiting travel nurses, or create an event page to spread the word about your job openings.
Instagram
Instagram is an ideal platform for recruiters looking to increase their brand visibility. With Instagram, you can post photos and videos about healthcare organizations and job openings, allowing you to reach a larger audience and build relationships with potential candidates quickly.
Post visually appealing, engaging, and relevant content on Instagram to attract travel nurses. Try posting photos and videos of the healthcare environment with captions about the travel nurse life and what makes your company unique as a recruiter.
How Social Media Creates a Successful Recruitment Process
Social media can be an efficient tool for healthcare recruiters to quickly connect prospective employers with travel nurses. It offers a personalized approach, allowing you to target candidates with the right qualifications and experience. You can also use social networks to keep in touch with potential candidates throughout the recruitment process and ensure they are up-to-date with job opportunities and travel nursing contracts.
Additionally, social media can be used to show job listings that provide travel nurses with more detailed information than what is included in a job description. This makes it easier for potential candidates to determine whether or not the position is right for them and reduces the drop-off rate during the recruitment process.
Targeting Specific Demographics
Furthermore, a social media marketing campaign can be used to attract more qualified travel nurses. Through targeted campaigns, you can showcase the benefits of working with your organization and reach out to potential candidates who may not have seen the job post.
By leveraging the insights gained from social media platforms and your target audience, you can effectively find candidates for your job postings that may be hard to reach through traditional methods. Through targeted ads and posts, you can target specific populations, such as nurses of a certain age group, experience level, or geographic location, that are more likely to be interested in the job opportunity.
In addition to targeted ads and posts, you can also use social media platforms for networking and engaging with potential candidates. Through content marketing tactics such as blogging, posting interesting facts about travel nursing, and engaging in conversations on related topics, you can use social media sites to gain visibility among travel nurses who may not have otherwise been aware of the job opportunity. This can be a great way to build relationships with potential candidates, which is crucial for successful recruitment efforts.
Social Media and the Travel Nursing Industry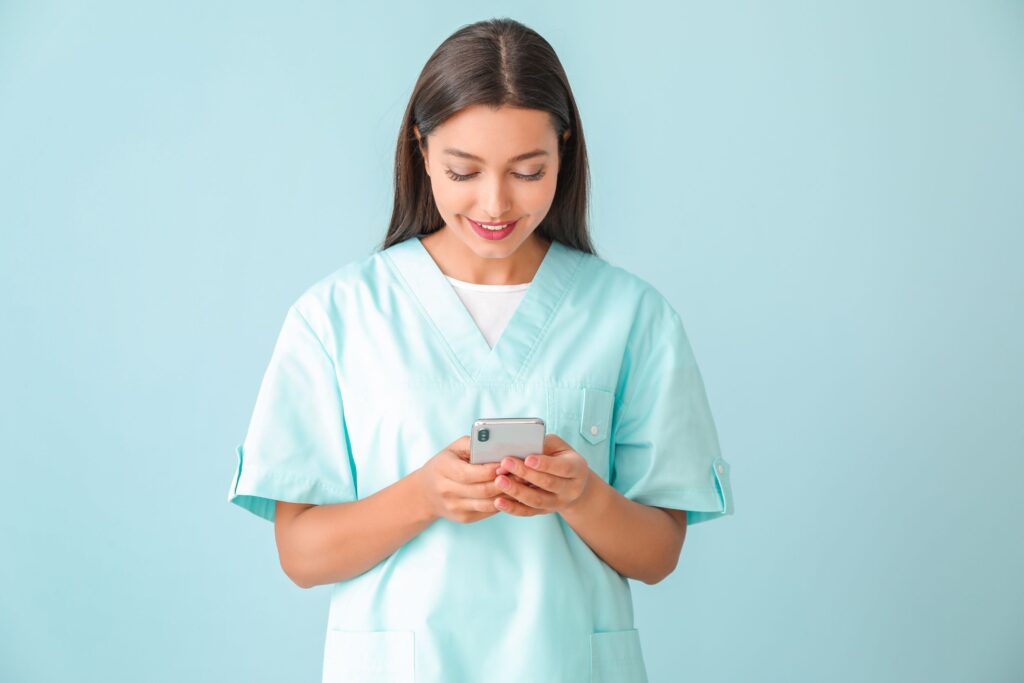 Recruiting travel nurses through social media can be a great way to find qualified candidates faster and increase the chances of successful hiring. By leveraging the power of social networks, healthcare recruiters can tap into large pools of healthcare professionals with specialized skills and experience. This saves time in the recruitment process and makes it easier to identify prospects who meet job requirements.
By leveraging social media platforms and content marketing tactics, you can easily target specific candidate demographics and find more qualified candidates for your open positions.