Recruiting nurses can be a daunting task, especially when you need to quickly fill assignments or cover large geographic areas. With staffing shortages, it's more important than ever for healthcare facilities and travel nurse agencies to connect with qualified candidates that can fill open positions. 
That's why TravelNurseSource has become an invaluable resource for recruiters and hiring managers looking for the best talent in the nursing field. The online job platform helps streamline the process of finding qualified nurses and provides an easy-to-use interface to create and post assignments.
In this post, we will explain how to create the perfect travel nurse job description to efficiently find the best fit for any position, from temporary contracts to long-term placements.
Basic Requirements for Crafting a Job Description
There are a few basic requirements needed for a job description to be posted. In addition to this, there's room to expand and provide additional details for your travel nurse job description.
Here are the minimum requirements for job postings:
Job title

State

License required

Specialty

Description of the position
If you post assignments with a job feed or a job import (spreadsheet), your job descriptions will also need to include a job ID. If you post them manually, then a job ID is not required.
Highly Encouraged Requirements
These are details that we encourage including, as they will help boost your job posting:
Pay range with the pay frequency (min. and max. values)

Job duration

Benefits packages

City or zip code

Shift type

Start date
Being clear about travel nurse salary and education requirements can help candidates determine whether they are interested in applying.
Posting Assignments on the Website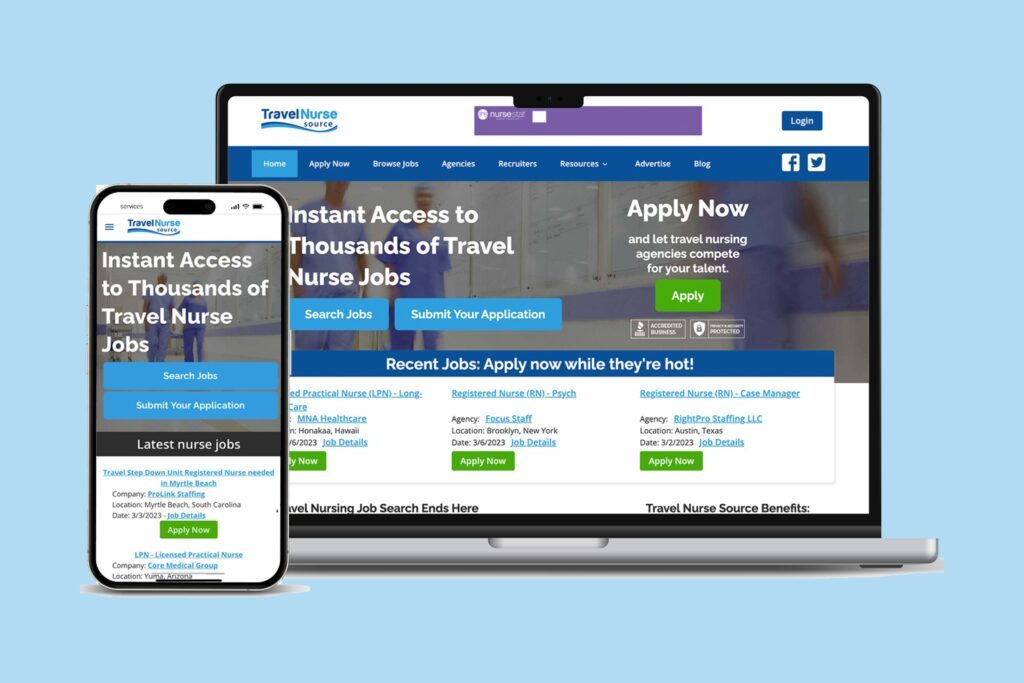 You can post travel nurse assignments on our site in a few different ways:
Manually

Job feed: TravelNurseSource can import travel nurse assignments using JSON, XML, CSV, or RSS format.

Job import by spreadsheet

Through your ATS (if you have one connected)
If you're looking to import travel nursing assignments, you can check out the job feed page to see how that process works.
Specialties
It's important to understand the different travel nursing specialties that your job posting can fall under. Here is a list of the specialties we offer for travel nurses:
Admin/Mgmt

Antepartum

Case Manager

Cath Lab

Coronary Care

CVICU

CVOR

Diabetes

Dialysis

Endoscopy

ER/Trauma

Flight Nurse

Gastroenterology

Home Health

Hospice

ICU/Critical Care

IMC

Interventional Radiology

Labor Delivery

Long-Term Care

LTAC

MedSurge

Neonatal

Neuro

NICU

OBGYN

Occupational

Oncology

Orthopedics

Other

PACU/Pre-Post OP

Pain Management

PCU

Pediatrics

PICU

Postpartum

Psych

Radiology

Rehab

RNFA

Stepdown

Telemetry

Wound/Ostomy
Selecting a License
You can also select a license, including licensed practical nurse (LPN), registered nurse (RN), and certified nursing assistant (CNA).
Examples of a Good Job Description
You can look at a good example of a job posting here:
Clifton, New Jersey
Travel Registered Nurse (RN)- Dialysis
Job Description & Requirements
We are seeking skilled registered nurses specializing in dialysis to provide care for our patients.
Registered Nurse – Dialysis
Start Date: 06/17/2023

Available Shifts: 14

Pay rate: $25-35 hourly
Required Qualifications:
Years of Experience: 2
BLS, ACLS
COVID vaccinated
Job Benefits
Competitive pay rates

Medical plans with dental and vision

Complimentary housing

Life insurance

Accident and short-term disability coverage

Weekly stipend

Tuition discount program

Referral bonuses
The job description is clear and completely filled out, giving expectations for a Bachelor's degree and years of skilled nursing experience. It also includes specific requirements for the job that needed to be added, such as a COVID-19 vaccine. All these details help the job description perform better and help the right candidates find your job.
What Does a Poor Description Look Like?
In contrast, a bad description only includes the bare minimum requirements or lacks important details about the job requirements. Here is an example:
Jamestown, New York
Travel Certified Nursing Assistant (CNA)- ER/Trauma
Job Description
We are seeking a compassionate and skilled Certified Nursing Assistant with experience in emergency care and trauma to join our team as a Travel CNA.
It would be hard for travel nurses and any other healthcare professionals to determine if they would be a good fit for the position. Neglecting to include things like benefits and salary ranges can make the position seem less appealing than options from other healthcare organizations.
Using TravelNurseSource for Successful Recruiting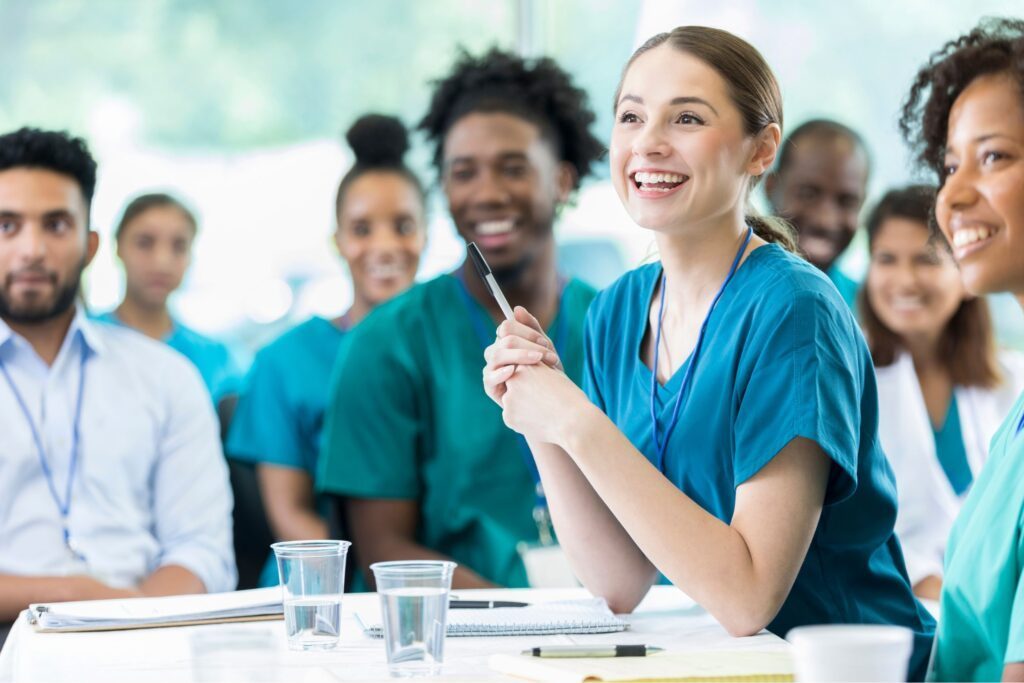 Recruiting as a healthcare recruiter or travel nurse staffing agency can be daunting. With this guide, you should have an easier time creating job descriptions that appeal to healthcare professionals. By following the tips outlined in this guide and including all of the necessary details, you can make it easier on yourself while finding top-notch candidates who are qualified for your assignments.
Additionally, understanding specialties and selecting licenses appropriately will help streamline the process even further. If done correctly, you should have no problem creating attractive job postings that draw attention from quality applicants.
If you have more questions or need further assistance with your job description, reach out to a client success manager at TravelNurseSource.