As physician recruiters, it's essential to stay on top of the latest healthcare marketing strategies and trends. Marketing can involve creating valuable content in various forms, including blogs, videos, infographics, and social media posts. 
By using these tactics strategically, recruiters can reach potential candidates more effectively than ever before. In this article, we will explore five effective marketing strategies to help you connect with qualified physicians that meet your staffing needs. 
Content Marketing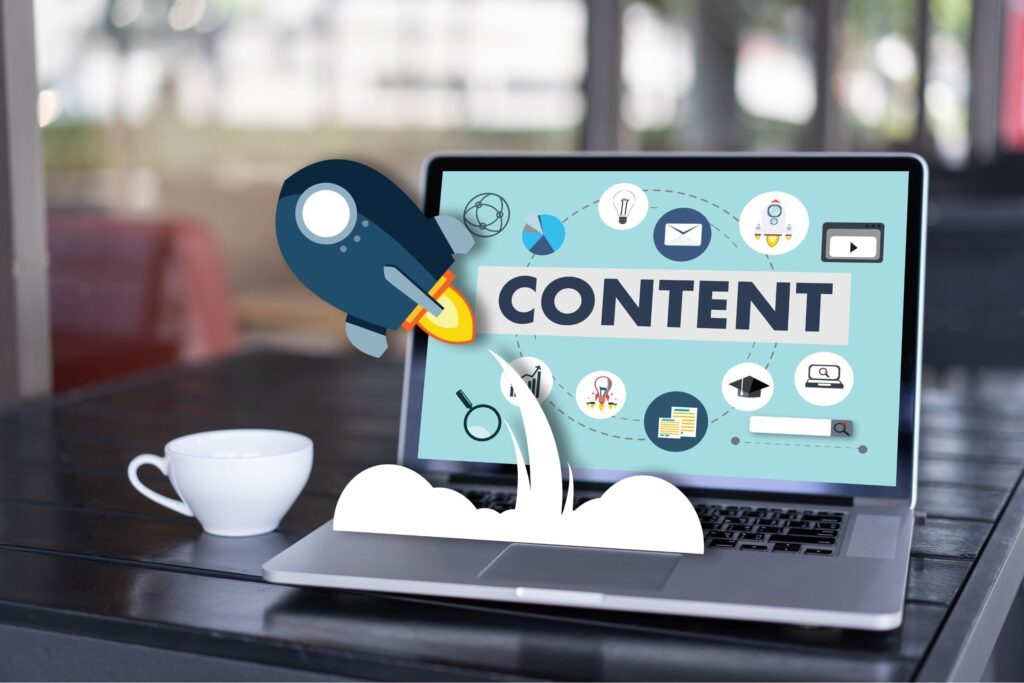 Content marketing is a valuable strategy for healthcare recruiters to attract more healthcare professionals. By creating content that resonates with your target audience, you can build trust and deepen relationships with potential candidates. Content marketing also offers a cost-effective method of reaching out to a larger pool of qualified healthcare professionals, as it requires less time and effort than traditional marketing strategies for staffing.
Content can also be used to educate healthcare professionals about potential job opportunities while simultaneously staying top-of-mind with them. Additionally, content marketing provides you with an opportunity to showcase your recruitment expertise in the healthcare industry, build credibility, and gain trust from your target audience. All of these factors ultimately lead to increased website traffic and more quality leads for physician staffing agencies.
Appealing to a Target Audience
In order to maximize the effectiveness of content marketing, it is important to create content that appeals to your target audience. Content should be informative, useful, and tailored specifically to the needs of healthcare professionals.
Additionally, recruiters must measure their success by monitoring analytics such as web traffic, conversions, and engagement. By tracking these metrics, you can gain valuable insights into which content marketing strategies are working best for your business and make adjustments accordingly.
Effective Tips for Staffing Agencies
By utilizing the right content marketing strategies, you can effectively reach more qualified job seekers. By following some of these tips, physician staffing agencies' clients will be well-positioned for success:
Create informative blog posts that provide helpful information to the target audience.

Utilize social media platforms such as Twitter, Instagram, and LinkedIn to share content and engage with potential candidates.

Produce engaging videos and infographics for job seekers that provide an informative overview of job opportunities.

Leverage email campaigns to reach out to qualified healthcare professionals in a timely manner.

Monitor analytics on a regular basis and track progress to measure success.
Utilizing Social Media Marketing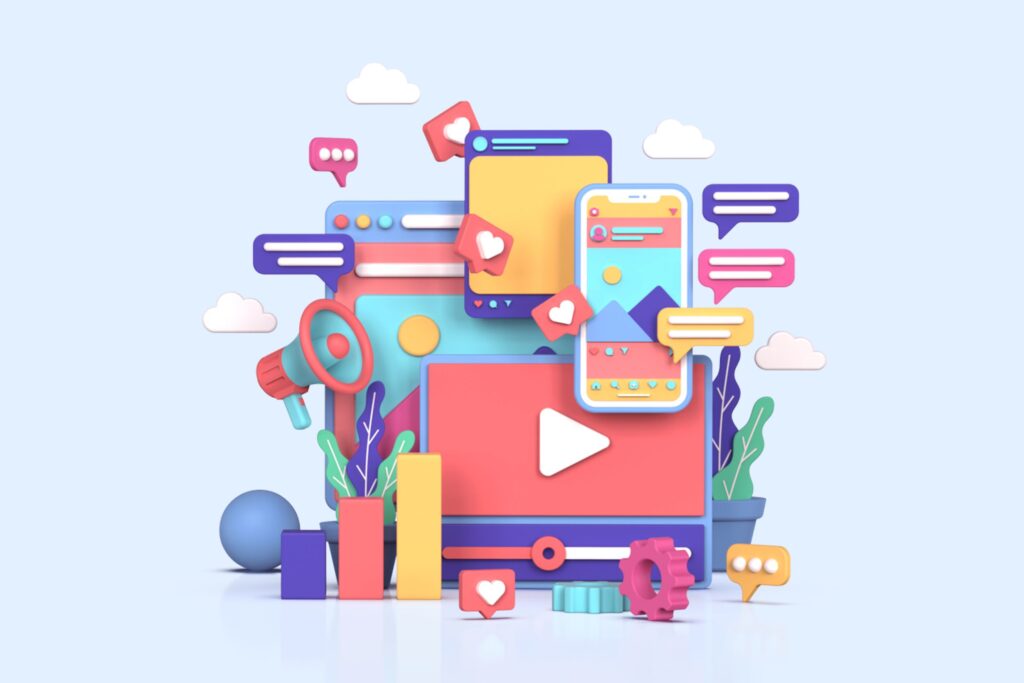 As a healthcare recruiter, leveraging the power of social media can be instrumental in increasing traffic to your website and recruiting more professionals. Social media presence is an important component of any successful marketing strategy for both staffing companies and agencies.
By creating accounts on various social media platforms, you can stay connected with potential candidates, promote job postings, and build relationships with healthcare professionals.
Getting Started
To get started, create accounts on the most popular social media platforms for healthcare recruiters, such as LinkedIn, Facebook, and Twitter. Once your accounts are set up, post regularly to keep your potential clients and candidates informed about your agency's job openings and other services.
Additionally, use these channels to share industry news and insights that will help your followers stay up-to-date with the latest trends in healthcare. Engage with other professionals by asking questions, responding to comments, and joining relevant conversations.
Developing a strong social media presence is an effective marketing strategy for recruiting companies that can help you reach qualified candidates and increase traffic to your website. Utilizing these platforms will enable you to build relationships and stay connected with healthcare professionals, ultimately helping you to recruit more efficiently.
Craft Highly-Targeted Ads to Bring in the Right Healthcare Professionals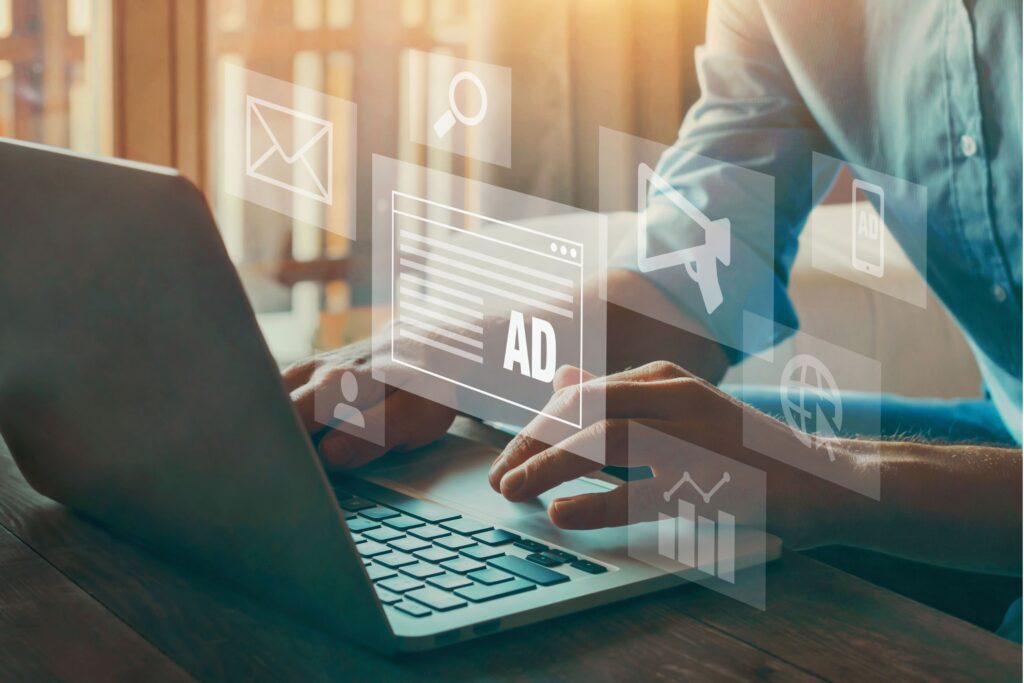 Crafting highly-targeted ads is one of the most effective marketing strategies for any staffing agency. By developing an ad campaign that speaks directly to the needs of healthcare professionals, you can attract candidates who are more likely to make a commitment to the agency.
Creating an Ad With Relevant Content
When crafting an ad, it's important to be specific and focus on the benefits that healthcare professionals will gain from working with your staffing agency. Include features such as competitive pay, flexible hours, health insurance, retirement plans, and other benefits that are unique to your agency staffing company. Be sure to also highlight any specialties or qualifications that the agency requires. 
It's also important to select the right platform for the ad. Consider using platforms such as Facebook and LinkedIn, which are popular among healthcare professionals, or even specialized platforms that have a larger reach within the industry. This will allow you to target ads directly to potential candidates instead of trying to reach a more general audience.
Finally, it's important to test the effectiveness of your ad campaign and make adjustments as needed. Track the response rate of your ads and measure how many leads you're getting from them. From there, you can adjust things such as the language used, visuals, and platforms to ensure that you're getting the best possible results.
Increase Search Engine Visibility Through Effective SEO 
Healthcare recruiters working in a staffing agency can use search engine optimization (SEO) practices to boost visibility in search engine results and ultimately attract more healthcare professionals. SEO involves optimizing website content and page structure, as well as off-page activities like link building, so that it is more likely to rank higher on search engines for relevant keywords.
Digital Marketing Strategies for the Staffing Industry
When it comes to SEO for recruitment, there are several strategies that you can focus on. First, you should include relevant keywords throughout your website in titles and headings, as well as body text. 
You should also ensure that your content is written for both humans and search engines by making sure it's easy to read and relevant to their target audience. Additionally, you can use backlinks from other websites and directories to amplify the visibility of your own website.
Keep track of your SEO performance by regularly monitoring key performance indicators such as search engine rankings, organic traffic, and total visits. This will help you identify what strategies are working and determine where you may need to make adjustments. By implementing effective SEO practices, you can increase the visibility of your website and boost organic web traffic, increasing your chances of reaching more qualified healthcare professionals.
Engaging in Influencer Marketing
Engaging in influencer marketing is an effective way for healthcare staffing agencies to increase traffic and recruit more healthcare professionals. Influencer marketing involves leveraging the power of influential people to promote a brand's message. 
Such individuals have a large following and are seen as trusted sources of information, making them ideal targets for a recruitment marketing strategy. By establishing relationships with influencers, healthcare recruiters can benefit from their recognition, credibility, and reach.
Influencer marketing campaigns can include content creation (such as blog posts or videos), sponsored online posts, or collaborations with influencers who have a presence in the healthcare staffing industry. This type of marketing strategy is especially effective for targeting specific audiences that may be more challenging to reach through other channels.
Building Trust With Your Audience
Additionally, influencer marketing can help build trust among your target audiences by providing real-life stories of successful hires and testimonials from current staff members. This type of content marketing process will not only lead to more website visits but also help establish credibility with potential healthcare professionals who are considering making a career move.
By engaging in influencer marketing, you can establish brand as an authority in the industry and increase traffic to your websites, ultimately leading to more hires.
Creating the Optimal Marketing Strategies for Staffing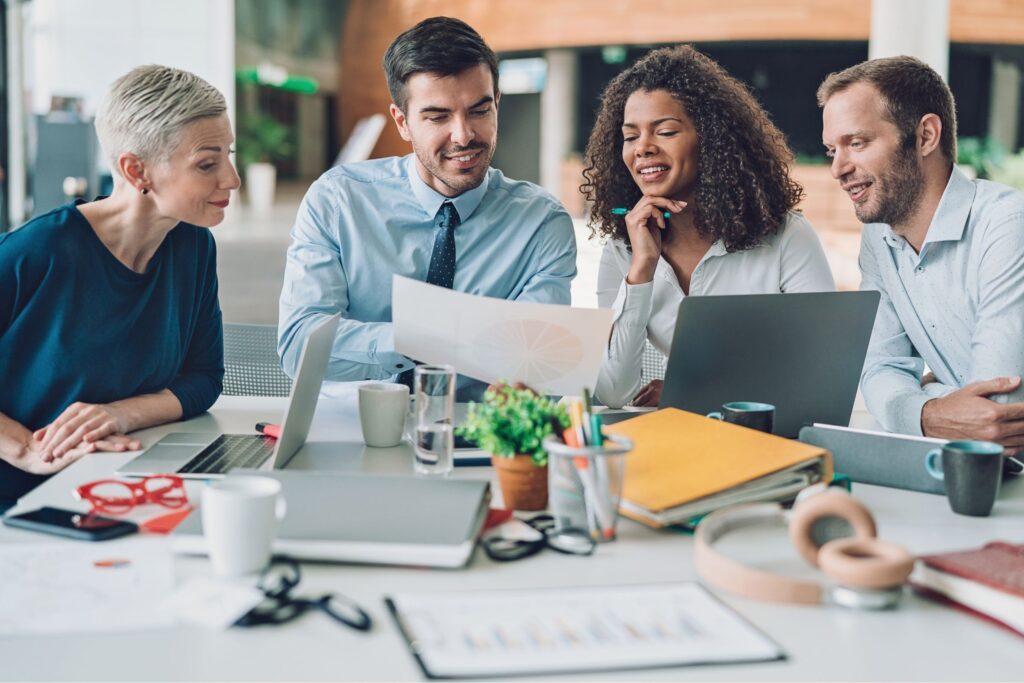 Overall, marketing strategies such as SEO and influencer marketing can help healthcare staffing agencies increase their visibility, attract more qualified candidates, and ultimately make more hires. 
By leveraging the power of recruitment marketing, you can reach a larger audience and connect with qualified physicians interested in your open positions.